If you've explored every inch of BU's campus and you're looking for somewhere else to stroll, grub and enjoy, consider taking a friend on a day trip to Roxbury Crossing, just a 35 minute T ride or a 10-20 minute Uber ride away from campus. There you can find amazing food, a new hangout spot and museums to broaden your horizons.
Butterfly Falafel
This completely halal restaurant has breakfast, chicken wings, muffins, a kid's menu and typical Mediterranean fare. No matter the craving, it's possible to find something to enjoy here. Easily accessible and delicious, friends can sit here and chat for as long as they want– while enjoying a diverse array of food.
Crispy Dough Pizzeria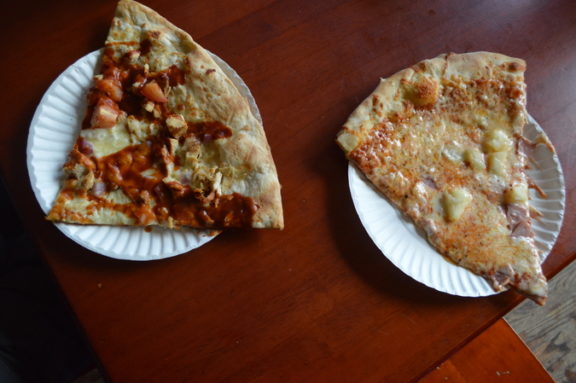 Crispy Dough Pizzeria offers a warm atmosphere and more types of pizza than you can imagine. Try a classic slice or go off the beaten path with slices of Slightly Pesto or the Beacon Hill, which has tomatoes and eggplant. This shop accommodates the adventurous foodie as well as those who like the simple things in life.
Mike's Donuts
Not to be confused with Mike's Pastry, this shop on Tremont Street sells croissants, pastries, donuts and jumbo cookies. Their pastries were delicious and light, and the inside of the store was a happy bright pink. For those in the mood for a meal, they also serve sandwiches, soups and salads.
The Southwest Corridor Park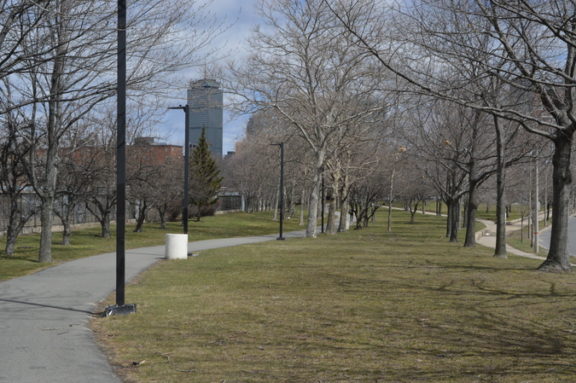 Southwest Corridor Park is a 4.7 mile long park that runs from Back Bay to Forest Hills. It is a perfect park for biking, walking and enjoying the nice weather. The park also includes recreational activities such as tennis courts, tot lots, spray pools and street hockey rinks.
Mission Hill Church and Playground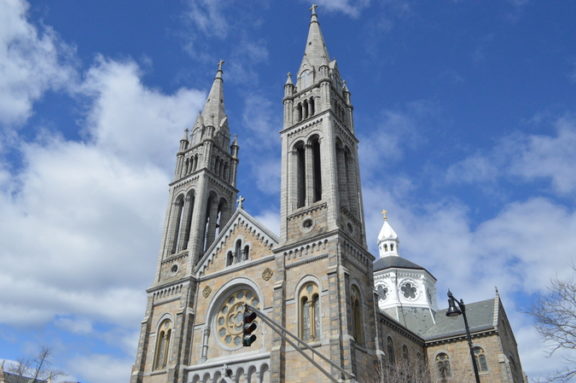 The Mission Hill church on Tremont St. is just one example of the incredibly varied architecture of Roxbury. Check out their website to find information about an architecture and urban design walking tour.
Franklin Park and the Franklin Park Zoo
Although not pictured, Franklin Park and Franklin Park Zoo are also worth a visit. The Franklin Park Zoo actually includes a BU alum among its zookeepers, Hannah Keklak (CAS'11), who in an interview with BU Today gushed about the more than 220 species of animals.
The Museum of the National Center of Afro-American Artists
This museum at 300 Walnut Ave is a highly rated collection of black visual arts heritage. Even better, there's public art near the museum and admission is only $5. Check out their website to learn more about the art.
The Islamic Society of Boston
The Islamic Society of Boston, located at 100 Malcolm X Boulevard is a prominent mosque and community center. They offer tours, weekly Friday services, and community programming. Other than being New England's largest mosque, the building also houses a café, a school, and a gift shop.