Converse was founded by Marquis Mills Converse in Malden, Mass. in 1908 as a galoshes company. They began manufacturing sneakers soon after, with the original intent for them to be used for basketball. Instead, they became the shoes of skaters, artists and musicians.
So Converse created Converse Rubber Tracks, a free recording studio for musicians who don't have the money or opportunity to use a studio. Converse Rubber Tracks gives artists a taste of what they can accomplish in a studio and how their music will sound using state-of-the-art equipment. There is no catch – artists walk in for an eight-hour day, and whatever they create during their free studio time they own the rights to.
"Converse owes so much to music," says Jed Lewis, Director of Media Marking for Converse Rubber Tracks. "We wanted to give something back, especially to emerging artists."
Lewis says Converse asked independent artists what was the hardest obstacle to overcome to get into the music industry, and musicians consistently answered "studio time."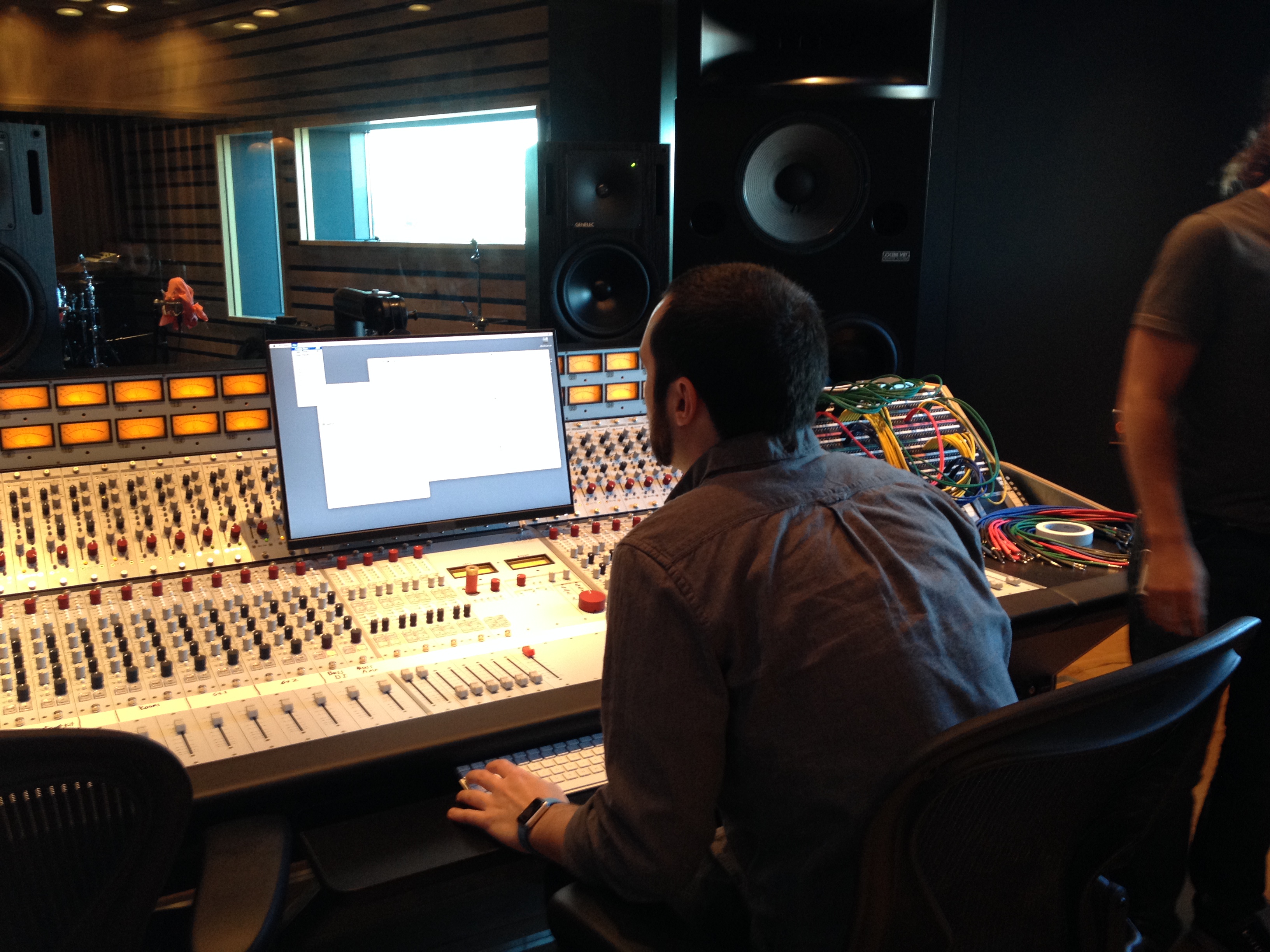 Nicole Marie Dessingue, who goes by the moniker "Orchids," says it "sounded too good to be true." She applied to the Boston Rubber Tracks location and knocked out a song "on the fly," writing lyrics in the hallway. Although Converse is a shoe brand, Dessingue says they are "the most active brand in music that's not an actual music brand."
"Generally, artists regard booking studio time as part of the process of getting music out there," says Anthony Rivera (CAS '19), who is considering recording at Rubber Tracks. "That being said, quality is a vital component when it comes to music. Back at home, I recorded vocals in my closet. Transitioning over to the studio brought along a whole lot of crispy sounds that championed over the room noise I heard in my playbacks."
Converse Rubber Tracks wanted to provide equipment for any artist of any genre to use to get those "crispy sounds." Dessingue says they offered her a pick of five different microphones, one of which was a Gold Reference, which is upwards of $7200. "I went home and looked it up and went 'I can't afford this,'" says Dessingue. "But at least I got to use it at Converse Rubber Tracks."
Converse Rubber Tracks' Boston location is the third permanent studio and is 1100 sq. ft with a live room full of vintage and new equipment, two isolation booths, and a control room with a 32 input Neve Designs 5088 recording console and Ocean Way HR3 studio monitors. Evan Kenney, Studio Manager, says that the studio is equipped with everything a band could conceivably need. One band, he says, showed up with "only a backpack and a banana."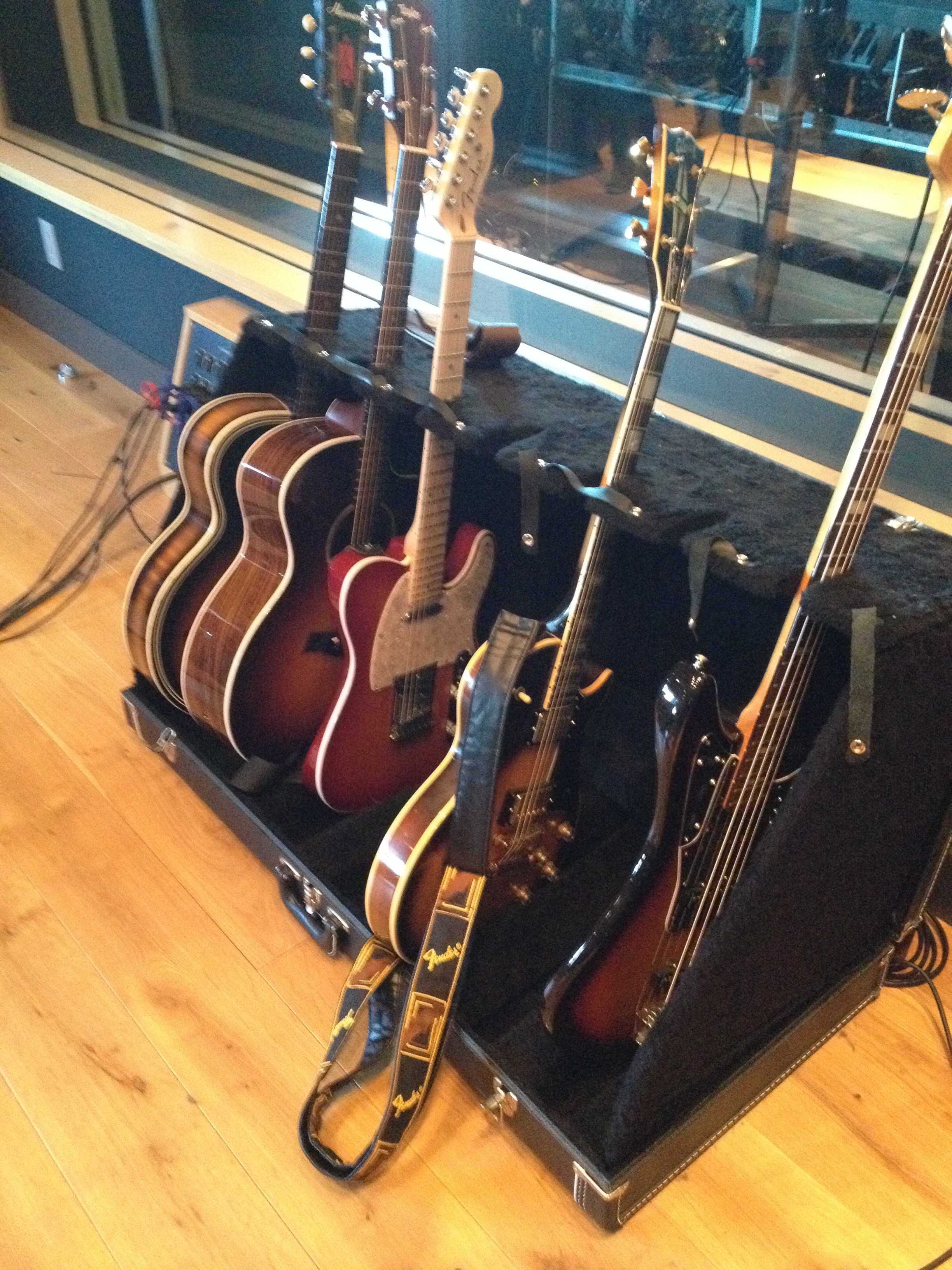 Artists that apply need to be passionate about what they do as well as active on social media. Kenney says it isn't a talent competition, but instead rests on who needs it. Bands need to have a sample of their music in their application. The staff of Converse goes through and listens to each applicant to give everyone a fair chance.
Emily Mo (CAS '19), an independent, low-budget musician looking for a studio, says Rubber Tracks is important to the music community because "many talented artists do not have the money to buy studio time or to use high-quality equipment, so if the studio picks artists based on musical merit, it would help combat this problem."
Lewis says Converse Rubber Tracks is an entry studio for musicians who are recording for the first or second time. It was important to the founders of Converse Rubber Tracks to not have a negative impact on other studios that are pay-to-play. "It's the beginning of a bigger cycle," says Lewis. "It doesn't change the music community, but encourages more recording."
Besides being a free studio, Converse Rubber Tracks also offers Rubber Tracks Live, where bands that perform at the studio can open for a well-known band at a prominent music venue in the vicinity. This past spring, The Sinclair hosted a week-long showcase for emerging artists to share their music with new audiences.
Another pain point independent artists reported was not having enough samples, which are individual, reusable sound recordings, to create music on their computers. Converse heard these artists and responded by introducing the Converse sample library, with access to more than 22,000, high quality, royalty-free samples. For HUBWeek, a Jamathon was used by artists to "jam out" all day to create new samples for the library, and at the end of the day, a Hackathon ensued where the samples created that day were used to create a track. The collective efforts were to show what Rubber Tracks could do for musicians in just one day.
Lewis says Converse Rubber Tracks wants to keep growing, too. "We ask, 'How many artists can we touch with this? Are there more ways to touch more artists?"
For your shot at free studio time, send in an application here.