Kids and adults of all ages gathered on Saturday, Sept. 26 in Union Square in Somerville to get sticky.
The Fluff Festival, which celebrates the invention of Marshmallow Fluff in Massachusetts in 1917, was started 10 years ago with the goal of creating an event where people could come and have fun with their community.
"It's a festival that brings you music, cooking, games, treats, and fluff," said Esther Hanig, Executive Director of Union Square Main Street. "It's about having fun and we pretty much have something for kids of every age, including adult kids."
Mike Katz runs the "Shenanigans Stage" at Fluff Festival, where people have the opportunity to partake in Fluff jousting—walking across a balance beam with a noodle covered in Fluff, musical chairs in which one of the chairs is covered in fluff, and the "piece de resistance," a Fluff hairdo contest. Katz plays Archibald Query, the inventor of Fluff.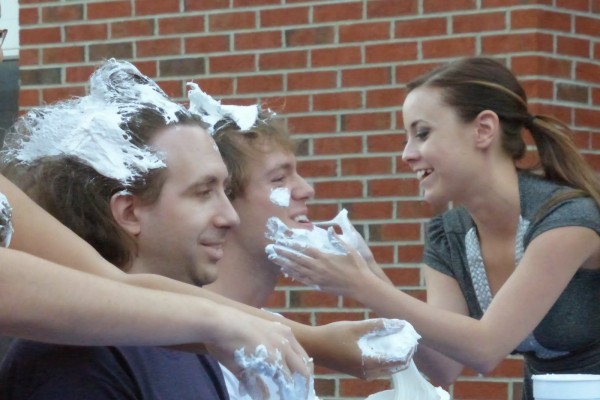 "I work with the more sticky of our attendees," Katz said. "I can be pretty silly if I put my mind to it."
Katz says he participates in the festival every year because he loves the sense of community it brings to the area.
"It is an incredible, fun, silly, amazing celebration of community using Fluff as an excuse," he said. "It's amazing what you can get most grown people and kids to do. We have a great old time."
For Katz, Fluff Festival is a family affair: his wife is a "Fluff photographer" and his daughter is his "captain," working backstage to make sure all the jousting noodles are covered in Fluff and the ingredients to make more Fluff are mixed up.
"I am a passionate believer in community — working together and enjoying things together," he said. "We have a ball."
According to Hanig, Union Square Main Street, the organization that puts on the event every year, "works collaboratively to actively support a vibrant neighborhood by preserving the character and advancing the economic strength of the Union Square business district and community."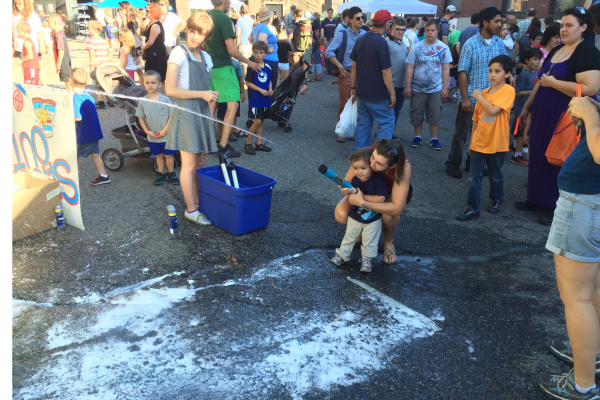 The organization is interested in making sure the businesses that have been in the area for years, who "give the city its character," are able to stay in Somerville. For that reason, Fluff Festival hosts community organizations and many local vendors that sell food or crafts. 
"Basically, we want to promote the Square and have people realize what a great space it is," Hanig said. "It's about Union Square being this crossroads and a real celebration of local innovation and creation."