Hollywood loves to applaud itself. A chance to brag, an excuse to be nostalgic, a spotlight to glow under. Here, in the midst of award season, is where Hollywood has the excuse to be louder about itself than ever. The Oscars, Emmys, and Golden Globes are the sort of events that let Hollywood guiltlessly promote itself. Behind the spectacle, however, lies a twisting network of politics and debate. Amidst all of the self-praise, the problems that plague the industry still leak through the cracks.
The film industry likes to use award ceremonies as a way of remembering bygone eras. It's the reason why on the Oscars official webpage one of the  links the  is about "remembering The Wizard of Oz." It's why lifetime achievement awards like the Golden Globes' Cecil B. DeMille award receive so much screen time. In an essay from the American Reader, Willie Osterweil said "The Oscars are valuable because they show us how the industry—as embodied in its owners—likes to imagine itself." The Oscars, along with other award ceremonies, are built off of memorializing the old film industry, and promoting the new one.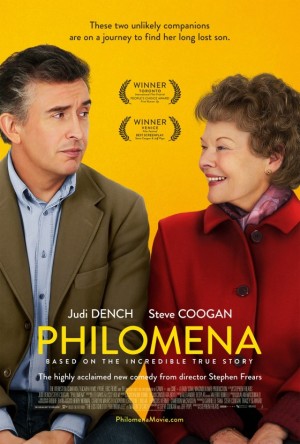 These award ceremonies are when the film industry has the best platform for gaining views and having itself heard. The 85th Academy Awards was watched by over 40 million people, a high point for the show in recent years, and the 2014 Golden Globes had their largest ratings for the past decade, with more than 20 million tuning in. Professor Jaramillo of Boston University's College of Communication Film and T.V department commented on the rise of viewership, saying, "They're aiming for younger audiences. The Globes have Tina Fey and Amy Poehler. The Oscars viewership had been dropping, actually, so they got Seth McFarlane to host."
It's clear that Hollywood award ceremonies have a certain agenda to them that holds up from award show to award show: to cater to a younger audience while honoring cinematic history. But why exactly do people gravitate to three hours of long speeches and musical numbers with a few golden statues sprinkled in for flavoring? There is varying consensus over what the exact pull of these programs is, but everyone agrees they always get the spotlight. Newspapers become cluttered with celebrity blunders, triumphs, and dresses, and it's guaranteed to be the center of office gossip the next day. There's even a site dedicated exclusively to award show predictions and statistics called GoldDerby.com. Tom O'Neil, an editor for GoldDerby.com, told the Huffington Post, "Award shows are so popular because they are the gladiatorial sport of our day. Instead of big ugly lugs dueling to the death in the arena, we cast our gorgeous pop culture icons, dressed in formal finery, and let them hack away at each other for our amusement."

While star-power and celebrity worship does factor into it, other voices suggest there's more to it. James Grady, contributor to Politics Daily, wrote, "That's it, the reason to care about the Oscars: "You gotta see it!" Great movies make us feel something we want to share. That creates a common cultural experience."  This suggests that award shows function as an excellent source of cultural capital. Everyone wants to discuss who won, who got snubbed, who was awkwardly drunk, who looked the best in a gown. It's something to talk about with friends and co-workers, a shared experience that everyone is guaranteed to have opinions on. Matt Fiegleman, president of the BU Film Society, said he does not really watch the Oscars too much because "they are representative of quality art or film, but because a major part of understanding film is understanding what the majority of filmgoers find as quality or entertaining. Similar to following political elections, whether you agree with candidates or election protocol, it still matters to be informed."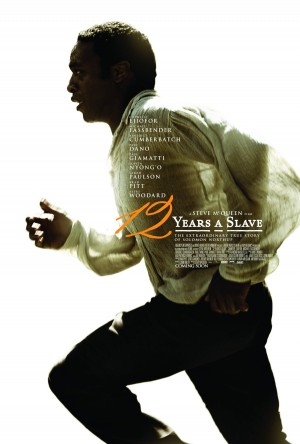 Regardless of what the actual motivation behind watching these spectacles is, these programs inevitably reveal some of the problems that plague the industry. The Academy Awards is a large and mysterious entity that, despite attempts to make itself more transparent, remains a mysterious group. The 6,000-plus roster of Academy voters is largely unknown to the public. An LA Times study from 2012 showed only 14% of the voters are below the age of 50, 90% are white, and 77% are men. While these numbers are certainly imbalanced, there is a split between those who believe the voters need to be more diverse, and those who believe that the pool is actually a proper representation of the film industry. "We absolutely recognize that we need to do a better job," said Academy governor Phil Alden Robinson to the LA Times. "We start off with one hand tied behind our back…. If the industry as a whole is not doing a great job in opening up its ranks, it's very hard for us to diversify our membership." One of the most heavily criticized aspects of the awards is the unequal attention women receive in comparison to men. In 85 years of the Academy Awards, only four female directors have been nominated for best director, and only one—Kathryn Bigelow—has won. The nominees and winners haven't been the only aspects of The Oscars subject to criticism, however. The show itself, the spectacle, has been criticized for perpetrating a perception of inequality.
During the 2014 Golden Globe awards, the tag #notbuyingit received a large amount of traffic on Twitter while the show was running. The hash-tag campaign was through Miss Representation, a group dedicated towards exposing inequality in the media. Viewers watching the show at home used the hash-tag to call out sexism in the program itself and the ads that ran attached to it. The hash-tag has been used during numerous broadcasting events, including the 2013 Super Bowl. Laci Green, youtuber, tweeted "The #superbowl commercials are a window into American culture & values. Today, try to pay attention to what they're telling you." This is the idea behind the hash-tag, that it can reveal negative cultural trends in the media.
Seth McFarlane's turn as host for the 2013 Oscars will perhaps be remembered most for his uncouth humor and the now infamous "We Saw Your Boobs Song." McFarlane sang a song where he listed all of the celebrities who had to bare all in one of their roles, and the backlash to it was extreme. At least four of the references were to rape and sexual assault scenes. "I was with a number of women in the movie business who were shocked that that's what the Academy Awards [chose] to emphasize when really what we should be doing is promoting growth to our business and what's great about our business," said Elizabeth Cantillon, executive vice president of production at Sony Pictures. "You're talking about Angelina Jolie and Meryl Streep. People who have had long and successful careers, have won awards, and objectifying them, and it's not right—even if you're trying to be humorous, it's identifying a select group and picking on them for ridicule." Cantillon was one of the many voices who felt that the biggest night in Hollywood had been a little crass for their liking.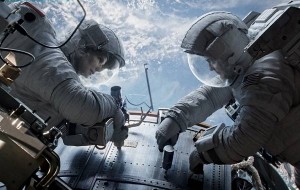 When asked whether or not the way nominees and winners are chosen is fair, Professor Jaramillo said, "Absolutely not. It's so unbelievably rigged. The amount of money producers spend campaigning makes it so smaller budget films don't stand a chance." This imbalance has led to rigorous regulations laid out by the Academy, including restrictions on websites and social media, ad campaigns, and limits on extra screening time. "Smear campaigns," attempts to discredit other movies, happen every year before the Oscars, but the campaigns leading up to the 86th Academy Awards have been especially intense. 12 Years a Slave has been called historically inaccurate, Gravity has been criticized for its wonky physics, and Philomena has been accused of being anti-Catholic. In a piece for CNN, special Joe Piazza wrote, "If a movie's main players aren't willing to commit to living and breathing and fighting for their film for the two months leading up to the Oscars, they can forget about taking home a statue." Piazza compares the lavish marketing budgets, constant attacks on other films, and constant support from the leading actors to the dynamics of political campaigns. After being accused of being "anti-Catholic," lead actor Steve Coogan, with Philomena Lee—the person the film is based on—are reported to have visited Vatican City and held audience with The Pope. The two months leading up to award season are full of these industry politics, and despite the Academy's attempts to restrict them, the especially aggressive smear campaigns suggest that it has been to little avail.
The Academy Awards are not an un-biased institution. They're fueled by industry politics, and if a film can't put forth he money to promote itself, its chances of walking away with an award are slim. Despite the inequality that lives in these award ceremonies, Matt Fiegleman's comment that watching The Oscars is "similar to following political elections—whether you agree with candidates or election protocol, it still matters to be informed"—has a degree of resonance. Turning off the screen and electing to not watch these events is only to willfully embrace ignorance of the standards of quality the industry recognizes. In order to be informed and understand more about the film industry, it's important to see what the film industry thinks about itself. For this purpose, there are few platforms as effective as The Oscars.