Elle Harrigan (CAS '15) moved into her Allston apartment this past September, but moved out just one month later due to health and safety issues her landlord failed to properly address. The apartment was filthy and the landlord had to be berated to hire a cleaning service, and because there wasn't a dumpster nearby, Harrigan and her roommates piled up their garbage on the back porch. One oddity the group even discovered was a beer can wedged into the stove burner, posing a serious risk.
When her roommate called an inspector, they discovered 25 health violations, some of which required immediate, 24-hour attention. Harrigan said her landlord failed to respond in time, though the repairs started "slowly but surely." However, with those repairs came complications.
"One day I came home and one of the bathroom walls had been gutted because there was mold in the tiles," said Harrigan. "We couldn't shower or basically use the bathroom there for about a week, which was highly inconvenient."
Frustrated, Harrigan and one of her other roommates opted to move back on campus, though another roommate remains at the apartment and pays a lower rent.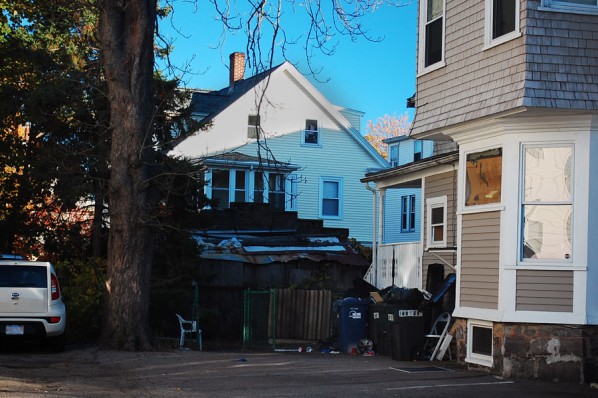 Spurred by instances like these, Mayor Tom Menino chose to revise the city's rental inspection ordinance to "enhance current standards for the health and safety of rental housing in Boston," passing with a 9-4 city council vote last January. Under the new ordinance, landlords are held more accountable for the health and safety of his or her tenants—and face hefty fines otherwise. In this ongoing effort to improve the Boston living experience, Menino also leaves in the dust mounting tension between property owners and City Hall over the ordinance's legitimacy.
According to Menino, the new ordinance is intended to keep landlords from swindling tenants (primarily students) with low quality, poorly functioning, and even dangerous housing.
"I feel sorry for these students. They're paying $3,000, $4,000 a month for these units and the landlords are just trying to gouge. We're trying to stop that gouge going on, and that's what this registry is all about," Menino said at a late August press conference on Allston's Ashford Street.
About 140,000, or 85 percent of Boston-based rental units will be subject to registration come January 2014. Those units under the ordinance face an inspection every five years, with the ISD focusing on known "problem properties" for the first year. Landlords will pay $25 the first time they register and $15 for annual renewal. Those deemed negligent will face up to $300 in monthly fines under pressure from the ISD.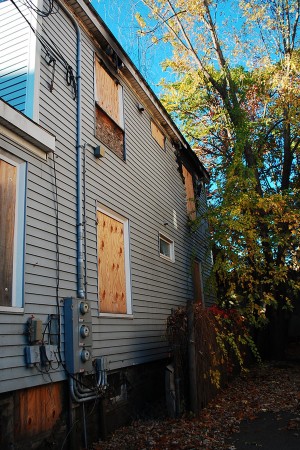 These new ordinance revisions may have prevented tragedy last spring.
In the dawn of April 28, 87 Linden Street became engulfed in flames. The fire, sparked by improperly disposed smoking material, took the life of BU student Binland Lee and injured 15 others, including 6 responding firefighters.
In the days after the tragedy, city inspectors cited the landlord, Anna Belokurova, for major violations that included overcrowding (19 people lived in the 3-story, 9-bedroom building) and modifications to the interior that possibly kept Lee from escaping her third-story apartment. Belokurova also held an outstanding violation for constructing an illegal basement apartment in another Allston residence at the time. According to the Inspectional Services Department (ISD) records, she was also cited dozens of times for improper garbage disposal.
Alongside these violations, 87 Linden Street had not been inspected for over 20 years, as Belokurova ignored the ISD code requiring a walk-through inspection every time units are turned over to new tenants.
Skip Schloming, Executive Director of the Small Property Owners Association (SPOA), acknowledges that faulty landlords and problem properties exist, but calls the city's latest approach to combat these issues too broad and ineffective. In light of Menino's crackdown, landlords are fighting back against what they believe is an unfairly targeted and unconstitutional law. SPOA is leading the charge in lobbying city councilors to vote to repeal the ordinance.
"We want [the ISD] to only select properties where there are very serious health and safety dangers," said Schloming, suggesting these selections could be based off of tenant and inspection complaints. "Instead of looking at 100 percent of our rental units, they'd be looking at five or 10 percent of them."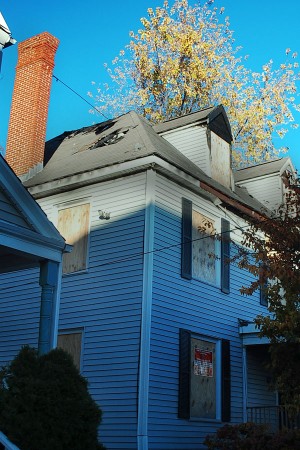 If a property is violating code externally, an inspector would then have the justification to request entrance into the home, said Schloming. Otherwise, he says internal inspections violate the Fourth Amendment.
This claim was confirmed by Institute for Justice attorney Anthony Sanders, who wrote to city councillors on behalf of SPOA, arguing that entering a home with a lack of code-violating evidence "raises several serious constitutional problems that jeopardize the privacy and property rights of the city's tenants and landlords."
Furthermore, SPOA fears that inspectors will pinpoint minor, cosmetic violations such as cracks and loose fixtures, forcing landlords to spend money fixing them. The costs of these normally left-alone imperfections, under code-perfect standards, would be recovered by landlords later through raised rent. In SPOA's October newsletter, the group cites Boston inspection data, indicating that 76 percent of cited code violations "pose slight or no risk to health or safety, but must be repaired." These violations include, but are not limited to, loose windows, missing screens, stains on ceilings, and low water pressure.
Under the new ordinance, the most critical issue for student tenants is potential displacement, says Schloming. The Allston/Brighton neighborhood, the most popular dwelling for college students, is already notorious for loud parties and property damage—meaning that under an inspections crackdown, it would be targeted first. Because landlords and tenants largely ignore another city ordinance, in which only four undergraduate students from a single university are allowed to live in one residence, Schloming says students ought to concern themselves with the risk of being thrown out.
However, ISD spokeswoman Lisa Timberlake vehemently denied this notion.
"The only time the building is ultimately condemned is only if there is an extreme life or safety issue found, then we cannot allow those [tenants to live there]," said Timberlake. "And I don't believe anyone would want their children, their precious gems, to be living in an unsafe environment."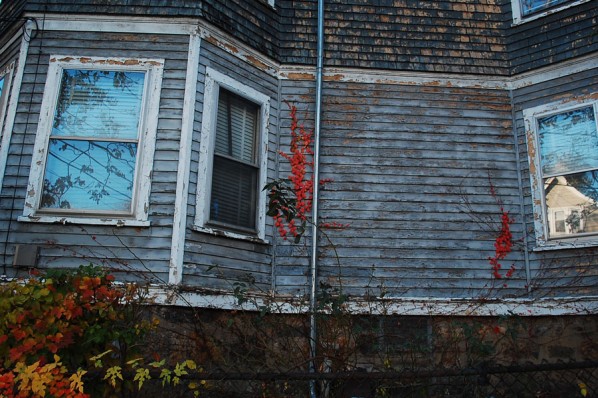 While Eric Weil (COM '14) doesn't consider the four-undergraduate ordinance a hazard in a unit built to house above the limit, he does see the landlords' point of view.
"If [the inspectors are] going to come…[they] shouldn't be able to come unless there's a specific complaint or a proof of a rule being broken," said Weil, whose landlord was sufficiently responsible for the property he lived in (though he always requested that his tenants call him with a problem rather than an inspector). "I do agree, it is a breach of privacy, but it also makes sense that the landlords would fight against them doing this, because they're going to find all these things that they never would have had to pay for before."
However, Weil thinks minor code violations should not go ignored.
"I think it should be almost comforting that maybe if it does become a little more expensive, all of these things that could [pose a risk in the future] could now be taken care of," Weil said.
Harrigan agrees, saying that the "little things add up."
"Loose windows can bring in bugs and let out all the heat in winter. Cracks in the walls can chip even more and become bigger problems," she pointed out. "Students shouldn't have to live in sub-par conditions simply because landlords can get away with it."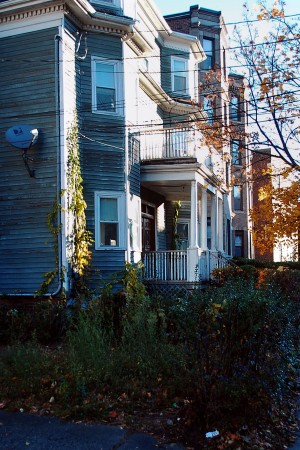 Because the inspections ordinance does not go into effect until January, SPOA is focusing on changing city councilors' minds until the new mayor takes office. Both mayoral candidates, State Representative Marty Walsh and City Councilor At-Large John Connolly (who initially voted against the ordinance) have said they will repeal the law with the council's backing in 2014.
"Requiring the city to inspect nearly every apartment citywide is not feasible," said Connolly, who pushed for "a simpler solution for ensuring that all renters have safe and well-maintained housing." Walsh, meanwhile, is a rental property owner who called the ordinance "unfair and not well-thought-out," according to SPOA.
Whether or not the solution is simpler or more fair, the next mayor of Boston would have to present a new solution first. The solution could adhere to SPOA's suggestions of pinpointing problem properties and focusing on external violations first, or divert from them. Furthermore, the solution would ensure the safety and comfort of all tenants, without compromising rent.
Ultimately, Schloming sees the execution of the current ordinance as the problem.
"No approach to this problem is foolproof," said Schloming. "[But inspecting] all rental units is a mammoth job, and the rental inspection services would be biting off way more than they can chew."
CORRECTION: In the original article, Eric Weil was said to have lived next door to 87 Linden Street. In actuality, Weil lived next door to 64 Quint Avenue, another Allston house that burned down last October. Some quotes have been omitted which were previously misleading.
Twenty to 34-year-olds account for up to 65 percent of the Allston-Brighton area, and will likely be the first affected by the ordinance in January. How should tenants and the city demand better housing conditions from landlords? If you oppose the ordinance, SPOA has a contact list of all city councilors here.