For many of us, the holiday season is all about family, joy, and, I'll say it, presents. But every year the holidays unfailingly deliver when it comes to movies, too. It may only be early November, but with all the new movies slated for a Christmastime release, it's best to figure out what's worth getting excited about now. With the help of some BU film students, here are some of the best and worst movies coming out this December, based on their trailers and synopses.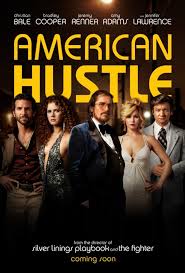 American Hustle (December 18)
Synopsis: A con-man and his partner-in-crime take the Jersey underground by storm when they team up with an FBI agent-turned-bad. However, the big life soon becomes too much for the married man and his cohorts.
Notable People: Everyone and their mother (Jennifer Lawrence, Christian Bale, Bradley Cooper, Amy Adams, Jeremy Renner, David O. Russell [director])
What film students had to say about it: "Silver Linings Playbook was one of my favorite movies last year, so when I found out David O. Russell was making another movie with Bradley Cooper and Jennifer Lawrence, not to mention adding Christian Bale and a bunch of other stars to the mix, I was ecstatic." -Mike Lupia (COM '15)
Verdict: Everyone good in this world is in it and David O. Russell is the man, so go see it! Quickly!
Saving Mr. Banks (December 20)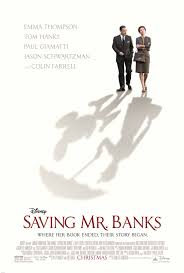 Synopsis: This film follows the story of P.L. Travers's (Emma Thompson) book, Mary Poppins, turning into a major motion picture by Walt Disney (Tom Hanks).
Notable people: Did you not hear me, Tom Hanks is playing Walt Disney! Also, Emma Thompson, Colin Farrell, Paul Giamatti, B.J. Novak, and Jason Schwartzman.
What film students had to say about it: "While I'm not a huge fan of movies about movies, I will most definitely be seeing Saving Mr. Banks because I just can't resist Tom Hanks as Walt Disney. I'm also excited that it will explore the untold story behind a classic,though it will most definitely be embellished." -Amy Gaines (COM '15)
Verdict: It is produced by Walt Disney Pictures, which doesn't sound promising (cue the romanticized, Disney-fied blockbuster), but watch about ten seconds of the trailer and you will want to see this. Did I mention Tom Hanks is playing Walt Disney? This movie is going to make people happy.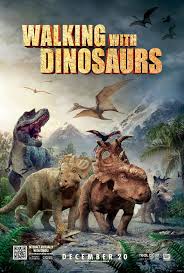 Walking With Dinosaurs (December 20)
Synopsis: A small, but brave, dinosaur earns his way to the top of his pack in this prehistoric CGI-animated movie.
Notable people: They're dinosaurs so…
What film students had to say about it: None of the students I talked to had anything to say about this one…
Verdict: Skip it. Unless you really love dinosaurs, you're probably not part of this movie's demographic.
 Anchorman 2: The Legend Continues (December 20) 
Synopsis: Ron Burgundy returns with his dysfunctional band of news workers to take on the 80's for a sequel to the 2004 hit.
Notable people: Will Ferrel (obviously), Christina Applegate, Paul Rudd, Steve Carrell, and every good cameo out there
What film students had to say about it: "It's been nine years since the first one was released, and Anchorman still has a huge fanbase. They've had a long time to gather material and ideas for the movie, so I hope it will be as funny or even funnier than the first one because they've been waiting so long to make it." -Rachel Podber (COM '15)
Verdict: It looks hillarious. Fans of the first one should definitely check out the sequel!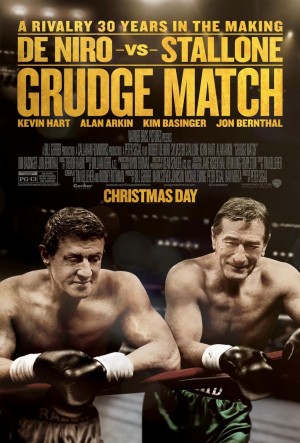 Grudge Match (December 25) 
 Synopsis: Two retired boxing rivals train for a highly-anticipated rematch thirty years after their heyday.
Notable people: Robert DeNiro, Sylvester Stallone, Kevin Hart, Alan Arkin
What film students had to say about it: "How often do you get to see two actors who have portrayed the two most legendary boxer characters in movie history going toe-to-toe? Rocky vs. Jake La Motta is a matchup I'll definitely pay to see. Plus I'll see anything with Kevin Hart in it, he's hilarious." -Mike Lupia (COM'15)
Verdict: This one's a little more iffy. While some are psyched for the stellar cast, I tend to agree with Kalae Frank (COM '15) who thinks it "looks like a fun family movie to enjoy over the holidays", but "it's not something I would pay to go see in the theaters." I say to wait until it's out on DVD and enjoy DeNiro's geriatric badass-ness from the comfort of your own couch.
There are actually a lot more films coming out this December that look noteworthy including, The Wolf of Wall Street, The Secret Life of Walter Mitty, and Lone Survivor. Ranging from a new Scorsese masterpiece to a quirky, fantastical dramedy, and still on to a gritty, survival story about an American soldier, there will be no shortage of interesting movies this winter break. Start saving your money now, and don't forget to stop by the GSU for discounted tickets!