Earlier this week, I started to compile my long to-do list for South by Southwest, the huge film, music, and tech extravaganza in Austin, TX. I conclude with a few more equally interesting films. Once again, if you see something on the schedule that looks incredible, point me in the right direction, and I'll go to it. I want to cover what you want to find out about, readers.
Wednesday the 16th
Narrative Shorts 1 (11a.m.): Well, someone has to support the new and starving film school grads.
PressPausePlay (12:30p.m.): Of course the current generation would get rid of spaces between the words.
Documentary Shorts 2 (2:30): You do this out of love and respect for the art.
Fuck my Life (4:00): Some nightmare story about a guy trying to forget his ex but having issues over it. A symbolic interpretation of FML ideology?
Cold Sweat(11:30p.m.): Spanish late-night horror movie that may or may not give me nightmares like Pan's Labyrinth did.
Thursday the 17th
Page One: Inside the New York Times (11a.m.): Like millions of Americans in the morning, I too will be opening up a story from the New York Times.
LBF (1p.m.): Okay, what? The title of this film is Living Between Fucks. And I didn't think SXSW had enough films with the f-bomb in it…
-There are Global Shorts I can see after this, but it's them or a St. Paddy's Day "Boston to Austin" Party. Make your choice!-
The Other F Word (4:30p.m.): Okay, SXSW, third time's the charm. This foulmouthed beauty concerns itself with the plight of punks aging and becoming authority figures themselves.
The Divide (11:59p.m.): You know, I probably wouldn't be so afraid if I wasn't alone in a roomful of people.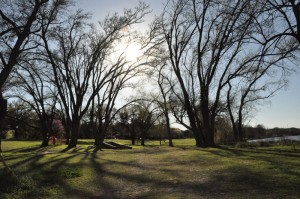 Friday the 18th
Otis Under Sky (11:30p.m.): Jumping into anyone's shoes after this many movies and people will compare you to John Malkovich.
Better This World (2p.m.): What's a documentary competition without an anti-war flick?
Natural Selection (4p.m.): Here is your token indie family portrait of strange families and stranger secrets.
Small, Beautifully Moving Parts (9p.m.): The title just sounds adorable, no?
Phase 7 (11:30p.m.): Hide yo' kids! Hide yo' wife! That flu is getting everyone.
Saturday the 19th
Wild card grand finale! Whatever I already didn't get to, must be seen today.
And that's all folks! The first installment of my movie and experience blogs will be heading your way shortly. Stay tuned!
To see all of Monica's South By Southwest coverage, including tweets, articles, photos and videos, check out our SXSW dashboard at /sxsw/.