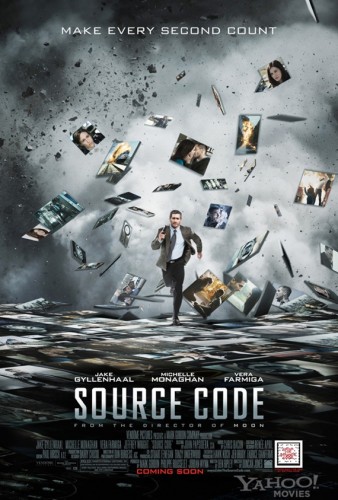 In less than week, I will be in Austin, Texas reporting on the ground from the South by Southwest film festival. Don't envy the climate change, since I will be spending the majority of the time indoors. But don't worry, I'm taking the readers of the Quad along with me. A few weeks ago, I started collecting email upon email about the schedule. As of now, this is the most updated list for events I'd think would be interesting during the first half of the week. It's up yo you readers, to suggest which events to attend, which to skip, and what freebies I should take advantage of in the comments section.
Here are a few highlights I've found so far:
Friday the 11th
Beginner's Guide to SXSW Film (3:30): I'm a first timer, you're a first timer. We should at least know what we're getting into.
Source Code (7 p.m.): A Jake Gyllenhaal movie premiere! It's a date.
blacktino (10 p.m.): A dark teen comedy about identity crisis? That's so my age/gender/racial/ethnic demographic!
Insidious (11:59p.m.): The Brits are apparently having a critically acclaimed year. That stops at midnight.
Saturday the 12th
Straight from the Source Code (11 A.M.): Cast and crew are on hand for a panel. I wonder if the Source Code runs on Linux.
SUPER-Talented: A Conversation with James Gunn, Ellen Page, and Rainn Wilson. (12:30p.m.) On the upside, during this panel, the line for the ladies' room will be practically nil.
The Pee-Wee Herman Show on Broadway (4 p.m.): (Said in the Poltergeist voice) He's bbbaaaccckkkkk.
Page One: Inside the New York Times (6:30 p.m.): Turning past page one means you're reading print. Which is more than what the girl who her gets her news via Twitter can say.
The Innkeepers (7:15 p.m.): History-loving hipsters running a bed and breakfast vs. phantoms of a colonial period. Start placing your bets.
Attack the Block (11:59 p.m.): You can't show a movie with a moral past midnight. Don't you know that's what gremlins are made of?
Sunday the 13th
Conan O' Brian Can't be Stopped (1:45 p.m.): Team Coco will be present as well. Good to see employment can happen to anyone.
The Greatest Movie Ever Sold (4:15 p.m.) Morgan Spurlock of Supersize Me is at it again! He's after product placement in movies this time. Can we get fast food yet?
From the Sausage Factory:Inside the Film Press (5 p.m.): Well, no wonder no one wants to pay us. We all stink of sausage! Also, I understand the industry is 60:40 in man's favor, but how much more sexist can we get? Unless there's a From the Rosebud Factory:Inside the Film Press seminar for women across the hall, I'm pulling the inequality card.
13 Assassins (6:30 p.m.): I love Akira Kurosawa tributes!
Bridesmaids (11:59p.m.): This work in progress is from Judd Apatow, which can mean two things: I need to be under the influence to enjoy or have a very lax sense of humor at the moment. I'll probably like it.
Monday the 14th
The Female Funny: Is it Different For Girls? (12:30p.m.) I know they would like to think they discovered something new here, but I got two words: Lucille Ball.
SXSW Meetup with Monster.com (3 p.m.): I'm at the point where I'll work for a puppy. I'm sure I'm not the only one here.
Film Florida Fish Fry (7 p.m.): God, I love my state: deep fried conch fritters. So long as they do like most Florida bars and misread my i.d.
WIN WIN (7:15p.m.): Winning. Duh.
Ain't it Cool News Surprise Screening (10:15 p.m.): From one film nerd to another, we all know how hard it is to be surprised when there's this much foreshadowing. Hype warning!
Tuesday the 15th
The Epic Fail of BitTorrent Indie Film Lawsuits (9:30a.m.): You know a panel is going to be great when "epic" and "fail" are in the title.
Foo Fighters (6:00p.m.): The Foo Fighters made a movie that was essentially about a post-Nirvana world. It's a comedy.
SXSW2011 Film Awards (8:00p.m.):It promises to be unlike anything before. My expectations include a short run time, burlesque dancers, some sort of a country line dance number, and Ellen Page. But like everything else in SXSW, it will be stocked with an open bar.
Hobo with a Shotgun (11:59p.m.): Title win.
Next time, I will conclude with the second half of the week's events. Got any suggestions I missed off of the schedule? Post them below, please! This assignment is all for you, the reader. Also, feel free to remind me to bring my travel pillow. I may become a zombie reporter if I can't find the quiet nooks and crannies around the Austin Convention Center for naps.
Happy last week before spring break!
Last note: Don't forget to donate to the cause. Or at least give me enough money to order off the Dollar Menu.