Twerps I'm sick. S. I. C. K. Like Fushigi level lymph nodes sick. Like season 6 sick(ening).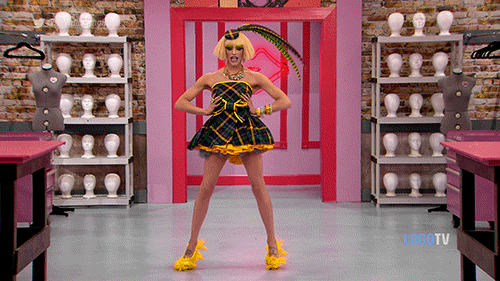 And judging by the nasty phlegm balls of frozen spit on Comm Ave, it would appear most of you are too. So let's take this moment to remind ourselves to be considerate and maintain a firm leash on our microorganisms. Keep that bacteria to yoselves and we can all make it through this winter with some semblance of health and wellness. Obama didn't hold a press conference on etiquette so you could sneeze in someone's open maw on the B.U.S. Gro$$ dude.
Here's what's new though:
BU didn't close Monday which StuGov took über seriously. There's grey slush everywhere so I've gotta wear my damn Oboz everyday with my jeans (a look Will Dowsett, COM '16, once called "jarring"). And it was Valentine's Day just a quick 48 hours ago, a holiday dedicated to celebrating the unholy union of the two worst colors ever.
Also:
Flynn, Pudzer, North Korean missiles fail to drive Trump ballistic, and Israel.
Here are some nuggets of joy:
This Maggie Rogers interview that will wake you up to the complexity of existence.
The amazon reviews on this classic album.
The greatest movie trailer of all time.
Finally, this article in which every line is devoid of meaning. Honestly. How can someone put those words down on a screen and call it a literary contribution. My fave line (since you probably won't read through it) is this: "It uses the British spelling because Iron Maiden is a British band." Just straight trash.
OK finally, tweet time! Ihaveafever
The key to any Terrier's heart? BU e-valentines! Share them with your favorite Terrier today and spread some love! Happy #ValentinesDay! ? pic.twitter.com/maagHhJPPm

— Boston University (@BU_Tweets) February 14, 2017
Who took the time to make these? Show yourself. I want to Kill(achand) you because (WB)UR the worst. COM on. (T)ower you still calling yourself a functioning human?  Anyone can do this, you're no Einstein(s bagels). (Raising) Cane I get an Amen?
……..
I'm truly sorry for that everyone.
Lots of snow, got to go! But where? Snow melting machines stationed at West Campus make quick work of #Boston's most recent storm. pic.twitter.com/TiKfNyDvoU

— Boston University (@BU_Tweets) February 15, 2017
West Campus is kinda far though. What about all that snow by Danielson? Imagine if people had to pile all that snow on to the T to get it to West. MOVE ALL THE WAY INTO THE TRAIN, SNOW! This train is now going express to HELL FOR SNOW. Do you think I can put my heart in one of those machines? Why did we hashtag Boston? Ihaveafever.
Hope you enjoyed your Valentine's Day! pic.twitter.com/JlcfI4BktD

— Her Campus BU (@HerCampusBU) February 15, 2017
Someone at Her Campus just got mega dumped. Sorry 'bout it lady.
New #BU computer program 'stretches' lungs to mimic emphysema https://t.co/72KNAnKhWa @FuturityNews #Research

— BU Experts (@BUexperts) February 15, 2017
WHOSE LUNGS??? WHERE ARE THEY GETTING THESE LUNGS TO "STRETCH"? Also that tweet is a downer. It starts out real hopeful with that new computer model but it ends with the most devastating phrase in the English language. A runner-up devastating phrase is: "this train will be standing by." A second place runner-up devastating phrase is: "brace for impact." A third alternate devastating phrase is: "you have a massive hole in the crotch of your jeans and I noticed it seven weeks ago but I didn't say anything because I thought you would throw them out but you clearly didn't and now I'm just uncomfortable."
Sometimes, studying abroad is just as much about learning and growing as it is about the pure… https://t.co/FxyCaYEPmR

— BU Study Abroad (@BUabroad) February 15, 2017
Pure…crystal meth.
Pure…barre.
Pure…ina dog chow
Pure…itans
Pure…people that are getting rich off food stamps in Obamacare's Chicago. #fakenews
Pure…hookup for awesome ppl.
https://twitter.com/BU_CCD/status/831594174881357824
LIGHT YOUR DREAMS ON FIRE KIDDOS WE'RE GOING TO BURN OUT SO SOON AND SETTLE FOR A LOW LEVEL OFFICE JOB WHICH WILL MAKE OUR DUAL DEGREE IN JOURNALISM AND INTERNATIONAL RELATIONS MEANINGLESS!!! BURN THOSE AMBITIONS TO THE DAMN GROUND! SCORCHED EARTH RESUMES! COVER LETTERS THAT WILL NEVER GET READ!!!! REFERENCES!!!!!
Happy Valentine's Day! Come to your library party in the Mugar link from 11:30-12:30! We have sweet treats for you!https://t.co/trXSsP4SsV

— Mugar Library (@MugarLib) February 14, 2017
It's like taking candy from a library….(get it, like baby?)
Lie baby?
I'm sweating guys.
Ihaveafever.
!!!!!eeeeyyyybbbbbb