In BU's "Who I'll Be Voting For" video series, Nicholas Fuentes' (CAS '20) explanation of why he plans to vote for Trump received an enormous amount of attention on social media, mainly because he stated that "multiculturalism is cancer." Many people felt appalled to hear that, but even more people wanted to know how he could believe it.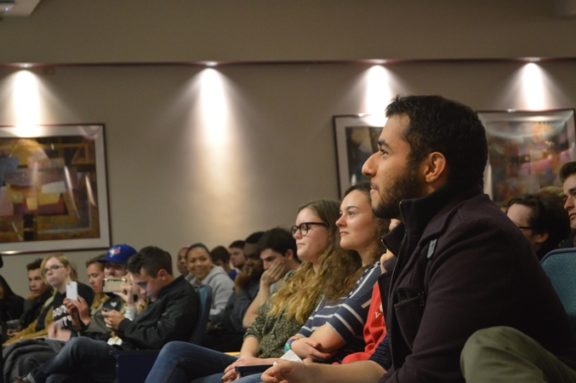 To give Fuentes the freedom to exercise his First Amendment right, The Boston University chapter of Young Americans for Liberty (YAL), an organization dedicated to the defense of individual liberties on college campuses, gave Fuentes an opportunity to debate with an individual from the other side: President of Student Government Jake Brewer (CAS '17), who didn't vote for Clinton but supports a vote for her over a vote for Trump. Over 100 people gathered in the George Sherman Union Conference Auditorium on November 6th to watch Fuentes debate Brewer about who we should vote for on Tuesday: Hillary Clinton or Donald Trump? BU YAL President Alec Dakin moderated the debate.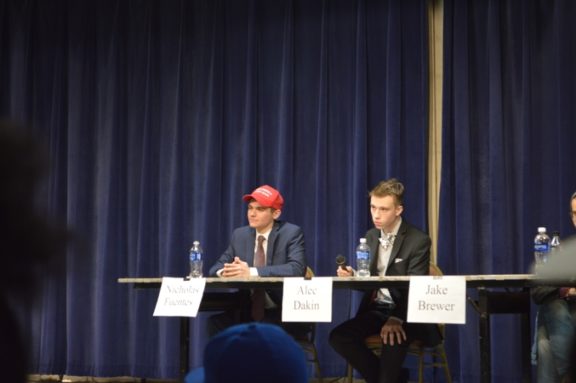 The debate began with Dakin's invitation for both sides to introduce themselves. Fuentes went first, choosing to focus on his particular situation: the hatred he has received from many people for his views. "My opposition to multiculturalism has resulted in my social exclusion…how ironic. That is hypocrisy. People have attacked me for having a different opinion, yet they're patting their backs saying that we've achieved dialogue."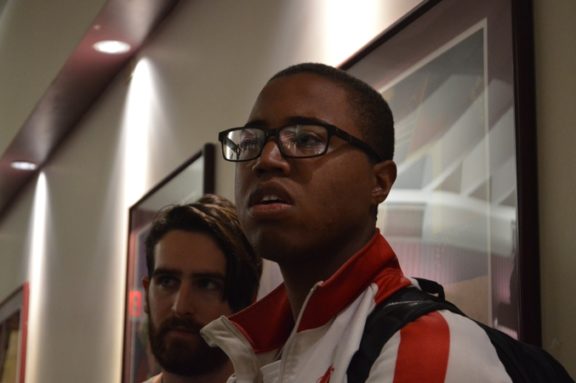 Although Brewer didn't vote for Clinton, he still believes that she would make a better President than Trump. "She's the best option for us right now, because her opponent is an egomaniac with a fascist aesthetic." Brewer then listed several characteristics of Trump to support his belief that he is a fascist. "Trump emphasizes the cult of tradition: Make America Great Again. He fears the other, he embodies machismo…all of these things lead me to believe that Trump is a fascist. Although I'm a Marxist and Hillary is a neo-liberalist, she is on the route to progress, not barbarism."
After these introductions, Dakin posed several questions for both Fuentes and Brewer. When asked how he felt about the threats that Fuentes received, Brewer answered: "Threats of violence are not okay regardless of where they are coming from. But because BU is a multicultural place, to come in and say that multiculturalism is cancer and not expect a reaction is ignorant."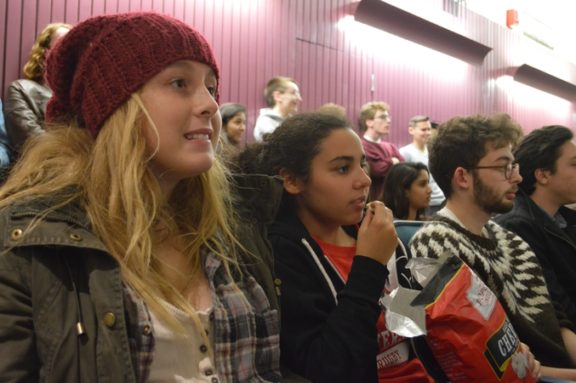 Fuentes responded, "I was unsurprised by the reactions, because the current political climate has been so hostile. And it's come from the left. The left are the ones sending people to Trump rallies to get punched—" At this, the audience shouted in protest, and Fuentes shook his head. "I expected us to act like decent adults," he said.
Fuentes and Brewer also had the opportunity to ask each other a few questions. When asked if he genuinely believes that Trump is more important than democracy, Fuentes answered yes. "Democracy is not the priority in this country. We are a republic…a republic and a democracy are different," he said. "If Hillary becomes President, she'll endanger our constitutional rights by giving the Supreme Court the power to decide how they apply to our lives. I think that's a mistake."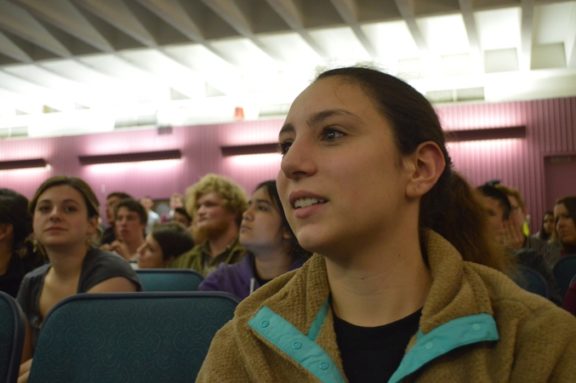 The last part of the debate gave the audience the opportunity to ask Brewer and Fuentes questions. Although angry shouts occurred throughout the earlier part of the debate, they became especially frequent here. When asked how he could justify Trump's comments about women, Fuentes answered: "If anybody really cared, they'd know the names of the victims. If anybody really cared, they'd look at the allegations and see that they were dropped or proven false. Meanwhile, Bill Clinton has committed numerous sexual assaults, and no one is giving those people a platform." The audience responded with hisses and boos. "He's not running for President, though!" they shouted.
The debate went 45 minutes beyond the scheduled time, and final reactions from the audience varied considerably.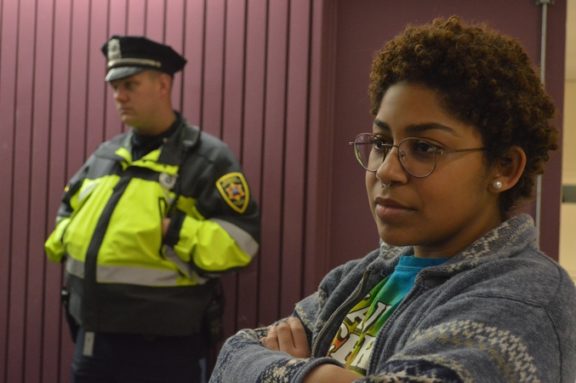 Some students, such as Aron Malatinszky (CAS '20), felt disappointed about the context of the debate, specifically the behavior of the audience. "I'm a staunch liberal and I'm not ashamed of it, but the way other liberals in the auditorium were acting and reacting throughout the debate–and in the week leading up to the debate online–was an embarrassment," he said. "A debate is not the place for that. The debate is supposed to be organized discourse with a freedom of expression, and the crowd completely failed at honoring that."
Nebyat Teferra (CAS '19) thought that both sides had their strengths and weaknesses. "Fuentes is an intelligent guy, but that doesn't steer away from how his political and economic jargon is a curtain for white nationalism," she said. "I loved Jake Brewer's arguments, but I didn't like his explanation on why he decided to write in his vote, because it just tells me that he stands at a point of white male privilege that allows him to vote 'on his conscience' since a Trump presidency affects him least on a social demographic level. I'm a black woman. I don't have that luxury. I need to vote based on what makes it less worse for me."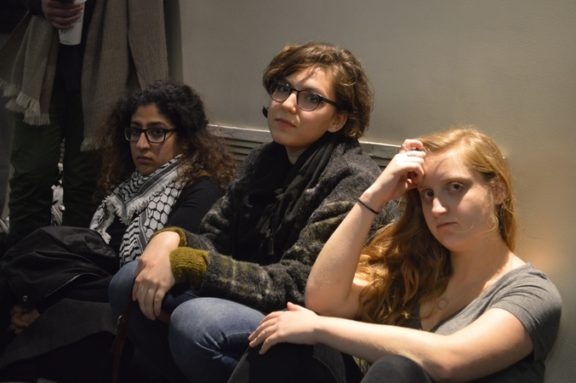 Emily Mo (CAS '19) agreed that Fuentes made real arguments, believing that he sounded better than Trump himself. "Even though I generally disagreed with Nicholas, I thought he argued more logically than Trump himself," she said. "Honestly, Trump would've benefited from Nicholas replacing him in the debates because Trump was so terrible at them."
All photos by Carolyn Komatsoulis.