Ben & Jerry's and New Belgium Brewing have come together to help fight climate change – with ice cream and beer. Both available for only a limited time, profits from pints of Salted Caramel Brown-ie Ale ice cream and bottles of Salted Caramel Brownie Ale beer will benefit Protect Our Winters (POW), a group that is engaging the snow sports community to fight climate change.
Ben & Jerry's and New Belgium Brewing teamed up to create the flavor because they have similar business structures, said Ryan Midden, General Manager of Ben & Jerry's on Newbury Street. New Belgium Brewing and Ben & Jerry's are both Certified Benefit Corporations, meaning they meet "rigorous standards of social and environmental performance, accountability, and transparency."
Ali Parisi (COM '15) and Taryn Ottaunick (COM '17) are account executives for the Ben & Jerry's PRLab team and have been working to promote the new flavor. Ottaunick says Ben & Jerry's told them that they are an activist organization first, and "the ice cream churns out of that." Parisi says that Ben & Jerry's once said that ice cream is a lot like the climate: If it's melted, it's ruined.
"If it's melted, it's ruined" is the slogan for "Save Our Swirled," another flavor Ben & Jerry's has released that targets climate change.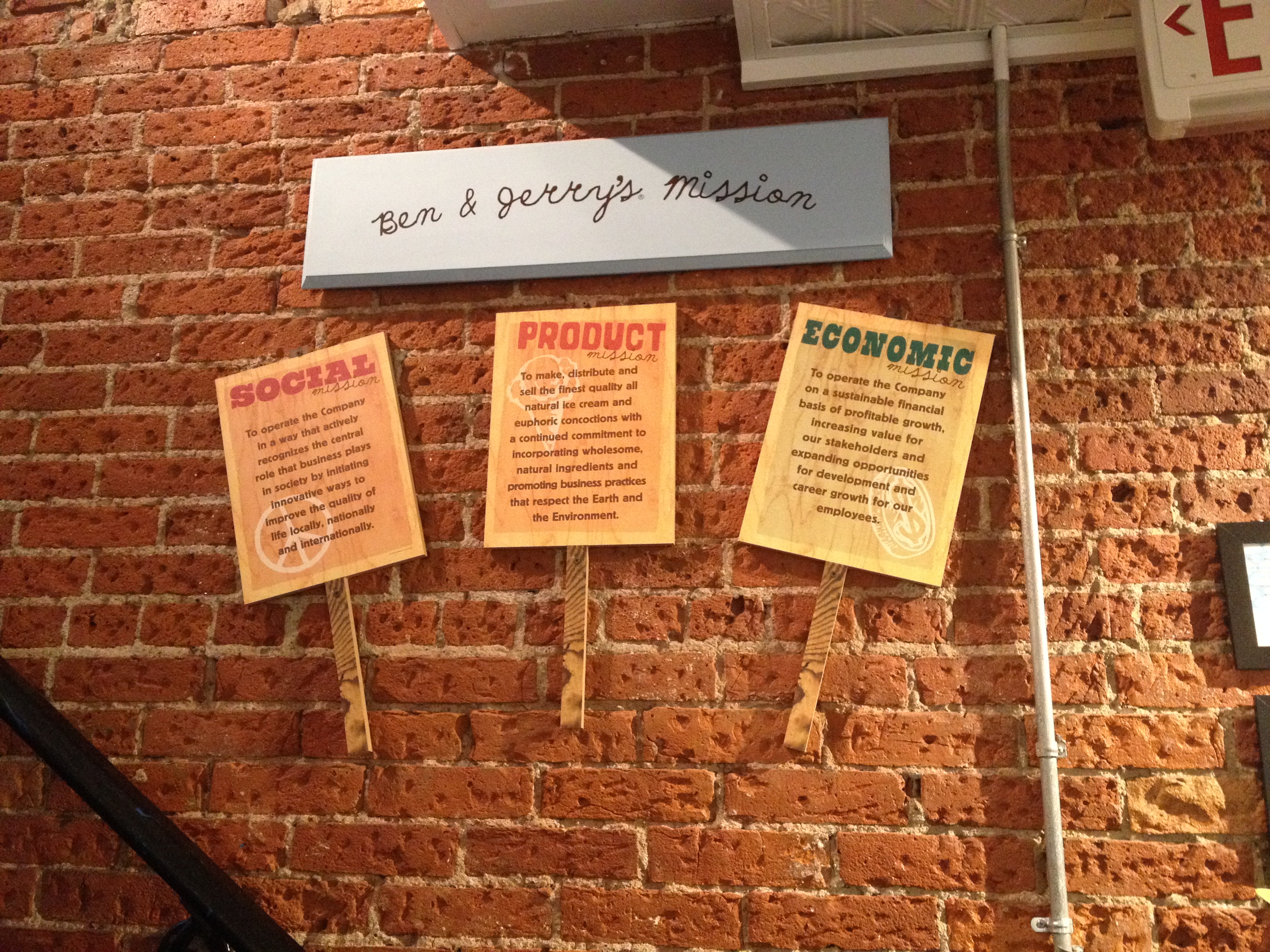 Ben & Jerry's operates on a three-part mission: a Product Mission, which drives them "to make fantastic ice cream for its own sake," an Economic Mission, which they use to manage their company for "sustainable financial growth," and a Social Mission, which compels them to use their company "in innovative ways to make the world a better place."
The Product Mission has definitely been met with the new flavor: The ice cream consists of New Belgium Brown Ale Ice Cream with Salted Caramel Swirls and Fudge Brownies, and the beer is ice cream flavored.
Jonathan Sanchez, a manager of Ben & Jerry's in Boston, said the flavor is being released during winter, their off-season, but lines up with Protect Our Winters because caramel is a fall and winter flavor, as is the brown ale.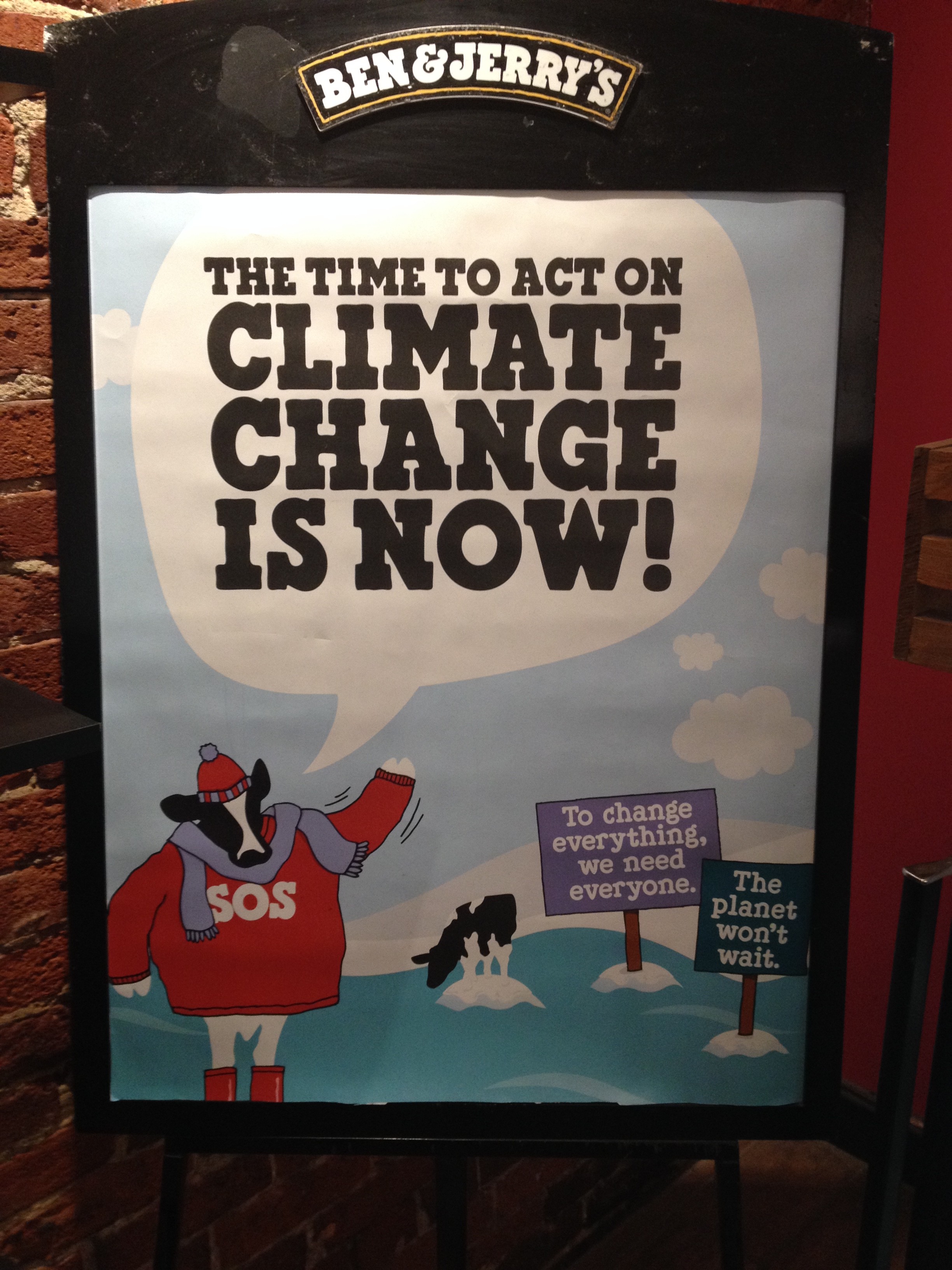 Protect Our Winters was founded in 2007 by pro-snowboarder Jeremy Jones, who wanted to bridge the gap between the winter sports community and the necessary action to address climate change. He witnessed first hand the lack of snow in the mountains due to climate change, and is calling on other pro snow athletes to join the movement to protect our winters. Both POW and Ben & Jerry's are asking the public to contact their governor and urge them to support the historic Clean Power Plan, the EPA's first-ever limits on carbon pollution from coal-fired power plants.
Jillian Cail, a Ben & Jerry's passerby Thursday night, sampled the Salted Caramel Brown-ie Ale shake, said she enjoyed it because caramel is her favorite flavor. Cail also said the donation aspect of the ice cream would entice her to purchase it. "I like charitable contributions and Ben & Jerry's seem like earthy-crunchy guys," she said. "They're from Vermont."
The flavor is now available in all scoop shops country-wide, and the beer will be available in select locations Nov. 2 through the holiday season while supplies last.