As the journalism industry adapts to the digital era — while newsrooms continue to shrink and print journalism becomes supplemental source to online news — where will that leave the journalism degree?
Traditional journalism teaching will have to evolve to keep up with the changing media landscape.
According to a report by the University of Georgia's Grady College of Journalism and Mass Communication, fewer students are majoring in journalism and communications fields, but specializations in the communications field are increasing, such as in public relations and advertising.
It's tough for many students not to turn to a more stable career given the competitive job market, high standard of living, and high costs of higher education.
For instance, the full-time estimated cost of attending Columbia Journalism School is $92,933 – without a promise of a stable career in the end.
Journalist and author Michael Lewis said in an article presenting an argument for not attending journalism graduate school that a "journalism degree does not carry much weight," because what matters is ability and experience.
But as more readers read their news online today, it is important for journalists to not only write stories but also to have a strong understanding of the platform on which they write.
Digital reporting is on the rise. According to Pew Research, the American Society of News Editors recorded a loss of 16,200 full-time newspaper newsroom jobs between 2003 and 2012. Online news has become a popular choice because it is convenient and more tailored to the reader's needs. As Pew Research reported, many of these digital outlets are filling in reporting gaps by covering niche topics like global news, local news, investigative journalism and education.
Recently, the College of Communication at Boston University hosted a conference — "The Power of Narrative" — which brought in speakers like Sara Koenig from This American Life and Jill Abramson, former New York Times executive editor. The conference aimed to teach journalists how to strengthen their storytelling skills in a digital era.
Christopher Daly, a journalism professor in COM, has seen the transition of the journalism curriculum over ten years, as storytelling delves into different platforms.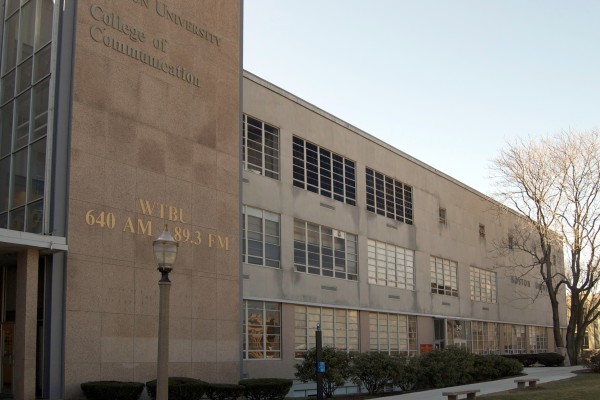 "We took apart a department that used to be divided by media. […] We've done away with all that and made almost all our class multimedia courses," Daly said.
"It's all digital; you can't find any film or darkroom anymore," he continued. "The whole basement of COM used to smell like a chemical factory."
The industry now expects journalists to not only write well but also to have other skills that save time and money for the industry.
"So certainly, a degree in journalism was not necessary in the past, but what's changed since then is that news organizations do not think of themselves now as teachers. They don't have apprentice programs like the one I benefited from. They have exported that function out of their offices and into universities. Not that many other places where you can learn," said Daly.
Graduate student Jenni Whalen switched to journalism from clinical psychology after realizing, like many students do, that what she was doing was not what she wanted to do.
Whalen realized that she needed to go back to school to learn the trades if she wanted to enter a competitive field, especially because she said she "had very little professional experience coming out of college."
A degree in journalism gives students an advantage in a competitive industry. It allows students to experience all forms of communications, to make mistakes, and to try again before they enter the "real world."
"Journalism school gives one room to grow and an opportunity to explore all facets of the field in a less stressful environment," said Saba Aziz, a student in the graduate journalism program.
It can teach students how to be effective communicators regardless of their actual career interests.
Athanasios Kastritis (CAS '16), who is pursuing a dual degree in journalism and psychology, sees journalism as a practical major.
"Why not use the skills acquired and refined as an undergrad in a separate realm, such as politics or economics? In my mind, this would make someone a much more marketable candidate for a job — having the deep knowledge of a particular subject and knowing how to communicate it effectively," Kastritis said.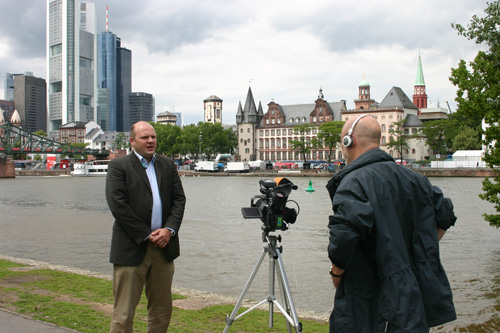 There are some peculiarities in the journalism program that matter. Students have more to gain from an undergraduate program than a graduate program because they are entering the field at a younger age and will not have to pay fees of a graduate student. That is not to say that the undergraduate program of journalism is cheaper, but there are more ways to jumpstart your career to earn that desired position and income faster.
"I learned the tricks of the trade while getting my undergraduate degree and took on a number of internships before I graduated, which really helped me feel prepared going into a job as a working journalist," said Emily O'Donnell (COM '13), who is now a staff writer for The Sun Chronicle based in Attleboro, Mass.
Unlike other fields where the school awarding your degree might not matter as long as you can prove you have the desired skills, the name of the school from which you get a degree in journalism matters — mostly because of connections.
"I think going to a better program is important, because overall, the quality of instructor is better, and the connections are better because the faculty tend to come from good schools, but more importantly, the top-tier of journalism institutions. […] Through your professors, you are going to probably meet people who are on a higher level," said Professor Daly.
Journalists take different paths to their current careers through internships, connections and education. COM provides students the necessary skills to be competitive in the market and teaches them the lifelong skills of effective communication. All students have to do is take advantage of their resources on campus, and the opportunities that follow.