The late American writer Gore Vidal claimed: "It is not enough to succeed. Others must fail."
Yet, it appears our own successes aren't as crucial to the whole process as is the downfall of others. This is known as schadenfreude, or the enjoyment we get from hearing about the troubles of others. And in our society, schadenfreude runs rampant.
Take last week, for example, when Miami police apprehended pop star Justin Bieber on multiple charges of DUI, drag racing, resisting arrest and driving with an expired license.
The Internet just about crashed with delight.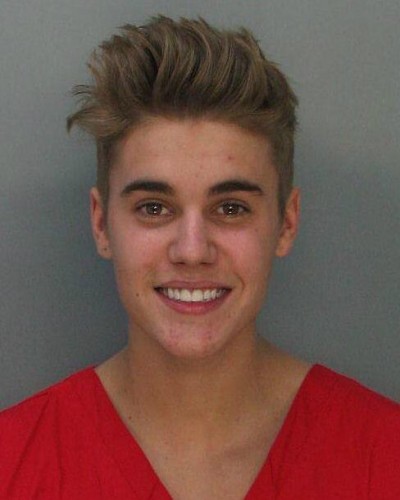 While Bieber's mugshot only gained five thousand or so retweets when released by Miami PD, it was reposted, morphed, and joked about countless times otherwise (including by the writer of this post), on social media and on news networks who dedicated hours of coverage to the arrest. In the 24-hour period following, Billboard reports it generated 4.28 million Tweets, or at peak, 6,100 Tweets per minute. To compare, Beyonce generated a peak 5,300 tweets a minute when she dropped her surprise album late last year– until Bieber, a record achievement.
Even more recently, a clip has made its rounds on the Internet of Taylor Swift appearing to think she won a Grammy for Album of the Year, only to realize the award went to Daft Punk. Out of that split-second facial reaction, a viral joke blossomed. Swift, who has seven Grammys to her name, went zero out of four this awards season. Wipe that smug (or rather, gleefully surprised) look off your face, Taylor– the Internet seemed to say– you may have earned $55 million this year, but you still lost.
Perhaps the most notorious examples of schadenfreude appear in the sports world: Alex Rodriguez and his doping scandal. LeBron James and the Miami Heat (granted, they never actually failed).
Some would say Bieber had it coming (what, with those federal egging charges). Perhaps there were albums and songs more deserving of a Grammy than Swift's, or you simply aren't into her jilted lover lyrics. Doping is illegal in the MLB, so of course A-Rod should be punished. Maybe you are a rightfully vengeful Cavaliers fan who burned LeBron's jersey the moment he jet set down to South Beach.
So. What spurs schadenfreude? Jealousy? Resentment? A strong assurance of justice and morality?
A 2002 New York Times feature also explored schadenfreude as comparison tool.
"When [people] come to conclusions about their own abilities — whether they're a fast runner or not, whether they're smart or not, whether their opinions are the right opinions or not — they use social comparisons as a basis for that judgment," said Professor Richard H. Smith of the University of Kentucky.
We compare ourselves to friends, family and colleagues. And, because of our access to rapidly growing information mediums, like TV and Internet says Smith, we similarly tend to compare ourselves to celebrities we've never met.
"The act of gleefully watching or pushing celebrities from their pedestals has become a major cultural trope," write Steve Cross and Jo Littler in their Cultural Studies journal article Celebrity and Schadenfreude. In it, they explore the various theories of schadenfreude, concluding that it "can be understood as a kind of 'individualized' outlet for thwarted desires of equality."
In short, we generally consider celebrities higher up on the totem pole, and find it necessary to push them down for their earnings, personality, looks, mistakes, et cetera, in order to feel better about ourselves and where we stand in our meager lives.
We are the ones sitting on our couches watching the Heat game, not playing in it. We are only sharing funny gifs, not performing or posing in them. Human nature it may be, but schadenfreude doesn't change the fact that we are living our lives, and the celebrities we critique are simply living theirs.