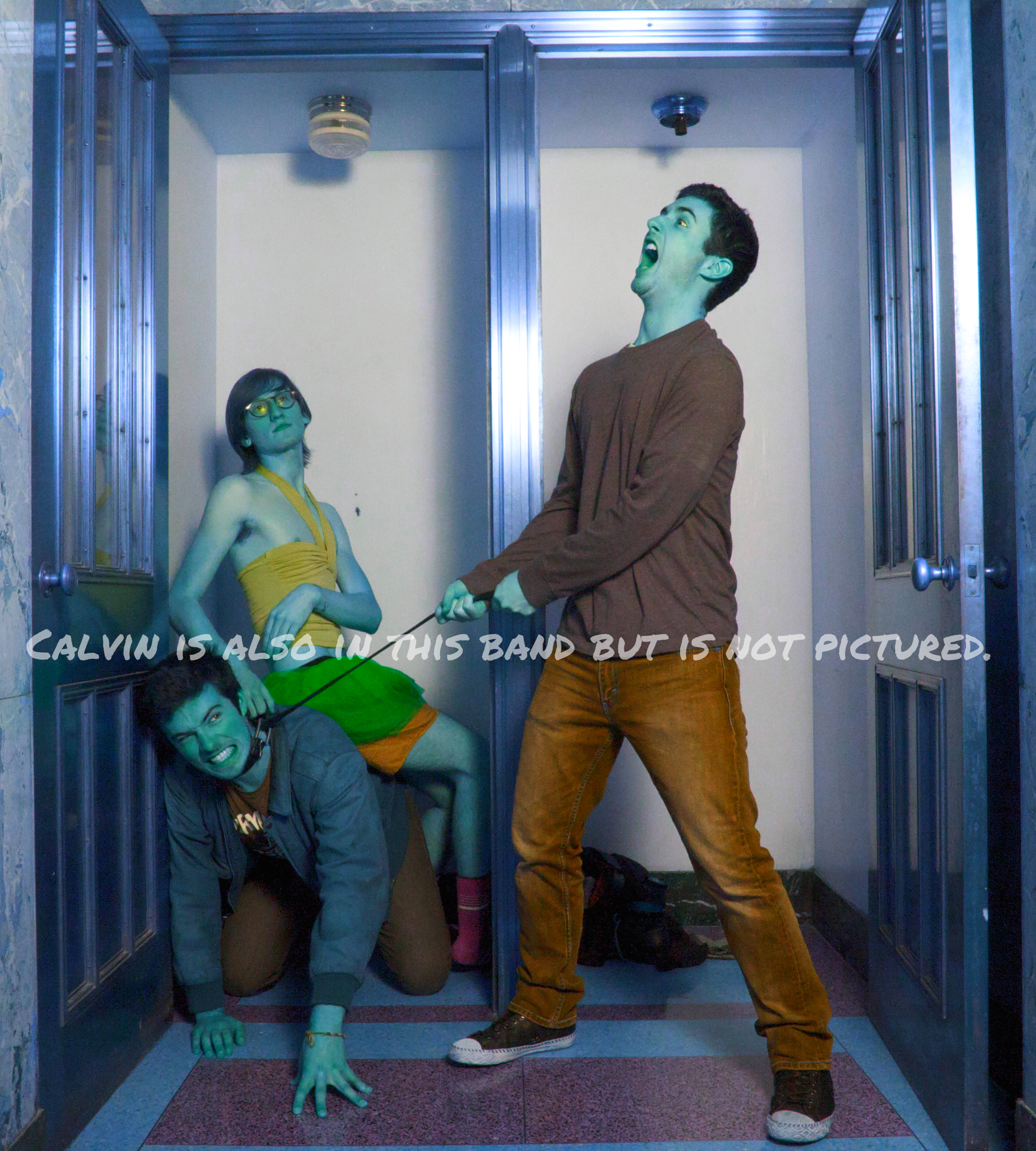 It seems appropriate to begin this piece with a joke about the grit and grime that is Allston, MA. From its dark, sweaty basements to its charming population of cockroaches and hipsters, it's safe to say, although perhaps stereotypical, that most experiences in Allston involve some kind of yearning for a shower. This isn't to say Allston isn't unique and something of a hidden gem — especially in regard to its music scene. Swing a cat in Allston and you will hit a musician. Thankfully, no felines were harmed in the piecing together of this installment of Over the Top.
I caught a set by Allston-based Dirty Dirges at a basement show and was impressed by a revival of a plethora of genres and styles of yesterday with a modern spin. The band certainly proved themselves and more, displaying not only talent for their respective instruments, but also a unique understanding of the importance of weirdness and edge to keep an audience on their toes. It didn't hurt that Patrick Collins, Dirty Dirges' lead singer and guitarist (and resident kazoo player), donned a red onesie and had a face smeared with lipstick. Needless to say, this group's got style and, in addition to putting on a damn good show, they weren't afraid to have fun with it.
I recently chatted with Collins and got the lowdown on Dirty Dirges — or, as you may soon come to know them, your new favorite band.
—
The Quad: Who is Dirty Dirges?
Patrick Collins: List of current band members: Patrick Collins – lead vocals, guitar, kazoo; Calvin Jory – drums; Brian Sanderson – bass, backing vocals; David Scott – licking stick
Past members include: Calvin Jory – guitar; Calvin Jory – mandolin; Calvin Jory – electric accordion; "Big" John Wayne – xylophone; three drummers. (One of these is false)
Q: What's the story behind the band?
PC: I transferred to BU as a destitute derelict fleeing the alcoholic chokehold of New Orleans. Calvin, David, and I knew each other from knowing each other in high school. A friend threw me on a bill at Gay Gardens with a week's notice, so I clung to the only branches in reach – branches that were actually people who happened to be insanely talented – and we stumbled through an awful half-set. We then began filming a montage of drinking beer, assuming different awful monikers to play more house shows with little rehearsal, and tracking an awful record in a Pratt Street basement called "A Lullaby and Two Dirty Dirges." As a year or so became two sentences, Facebook said we couldn't change our name again, rehearsal time started accumulating, and we recorded a proper EP called Kid Carrion. A couple days ago a writer named Charlotte Holley emailed us some questions, and now I'm finishing my answer to question 2.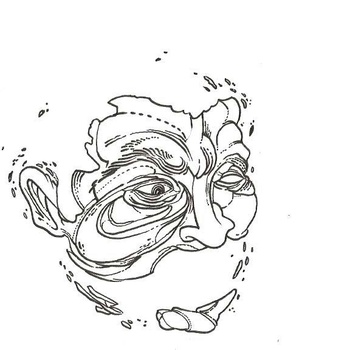 Q: How would you characterize your sound?
PC: We are very possessive of our "sound" – it is something I regularly over-think and end up writing about in thousand-word misspelled email manifestos sent to the other band members at three in the morning. Our sound has gotten progressively more "aggressive," from mostly acoustic to now all electric, in an effort to make folk music that isn't static milquetoast nostalgia. We're trying to manipulate the cultural exposition of folk/blues/country/early jazz (the inherent expectations or assumptions of each genre, the "communal language" both lyrically and musically) that each ear hears before we play a single note. The most immediate method we've discovered is to beat it up: to scream over b13 chords, to toy with noise breaks and close dissonance, to choose a tempo we know we can't play to, or to exhume Dead Elvis and make him sing a Freudian dream disguised as a country gospel number. ("If Love is Dead" [What's this Livin' in my Soul]")
Q: Who are your musical influences? Personally as a musician and bandwise.
PC: The band began in the image of early Andrew Bird's hyper-literate swing, but is currently aiming at Beefheart's gleeful destruction. Influences are funny, because Calvin makes electronic "light-board" music and has never played the drums before, David was a classical prodigy, and Brian never reveals his feelings.
Q: How would you describe your songwriting process?
PC: I write the ditties out as a lead sheet on a yellow legal pad, and then we improvise around it until someone misplaces the lead sheet and it's stuck that way. David's clarinet "parts" are essentially lines he spewed out one time that caused everyone else to stop playing and weep. (He tries to remember these for later.) On record, I compulsively overdub lots of instruments I keep in my closet and periodically erase everything and start again.
Q: What have you guys been working on most recently?
PC: We've just been trying to play as much as we can, and trying to break even on the first record so we can do another one for this spring. It's going to be either super abrasive or Roy Orbison-lush with strings and full-band falsetto. We're at O'Brien's Thursday 1/30, an Allston house show 2/1, and perhaps at Glasslands in Brooklyn on 2/14.
Q: What do you love most about music?
PC: I'm finding it hard not to roll my own eyes with my responses – anyone who kept reading after answer 3 won't possibly forgive me again for further pretentious bullshit. (Just kidding! I'm attracted to music because it orders time – with music one can pretend to control or manipulate time, to wrap it up with a bow and make it feel a certain way. That's neat.)
Q: If you could go back in time, or stay current, who is your dream artist or band to perform with?
PC: If I had actual talent, I'd go to Harlem in 1941 or Vienna in 1888. Or I'd join Skinny Bones. I've always wondered if, having learned every note of something iconic, one could travel back in time to before it was written and debut it to the same acclaim and social impact. Would music history splice itself? If Monteverdi heard Wagner, would Bach get into Serialism? Woody Guthrie would make some shit-kicking anarchist punk. Essentially, I want to be a space-time music pirate.