A frenzy of icing, gumdrops, and gingerbread construction took place Sunday evening in Kilachand Hall's first floor study lounge. Ten teams competed in the Kilachand Residence Hall Association's gingerbread house decorating competition, all vying for bragging rights as master gingerbread decorators. RHA social chair Fred Schmidt (SMG '16) said the organization thought the competition "would be a really fun way to end the semester in a festive holiday way."
Catch some photos of the finished masterpieces and their makers below.
And the winners were…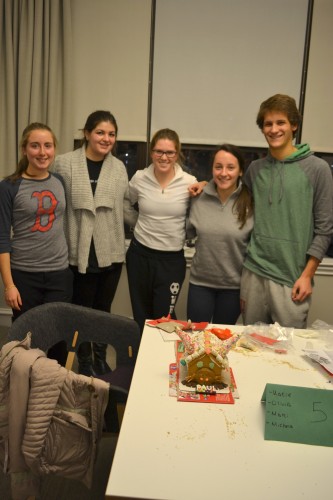 Congrats to all the competitors, and good luck not stress-eating the entire thing throughout finals!
All photos by Cecilia Weddell