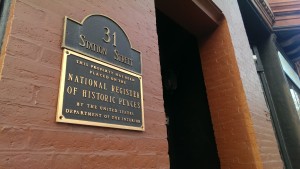 Brookline has already been explored a little in weeks past, but Brookline Village is the idyllic culmination of the world that Coolidge Corner merely suggests. The picturesque little heart of Boston's suburban sister might hold little appeal in theory if only for the fact that it's part of a suburb, but be not deceived. Brookline Village has more to offer than just the usual smattering of little restaurants and boutiques (though it does have that as well).
A Guide to the Unique and the Eclectic in Brookline Village:
Start off with coffee at Koo Koo Café (7 Station St.): With that, we have our customary coffee shop entry. But there's nothing customary about this little independent café. It's a comfortable little haven which serves freshly roasted coffee and a menu with a twist. The usual suspects are all there (pastries, bagels etc.) but so is some great Mediterranean food. So escape here if you need to decompress with coffee and a nice roll-up. 
Get your hands dirty at Feet of Clay (21 Station St.): You could get your feet dirty too, but it's not really recommended. This ceramics and pottery studio space welcomes both experienced and first-time artists with its wide selection of classes that run all year round. Twice a year, the space is transformed into artist studios during which the works of the artist cooperative are put on display and for sale. It's a great investment of time and money to take a hands-on class independent of school work, and Feet of Clay is a great environment in which to let your artistic sensibilities breathe.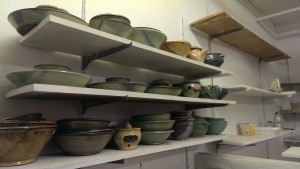 Get some authentic Italian at Bottega di Capri (41 Harvard St.): This hole-in-the-wall Italian deli is the self-proclaimed "Best hidden secret outside the Isle of Capri." Not a statement to be made very lightly, but it lives up to the standard. Its casual atmosphere is at odds with the delicious selection of pastas, sauces, and meats, yet somehow makes it a more approachable experience. Service is over-the-counter and prices are fair, so make sure you're hungry!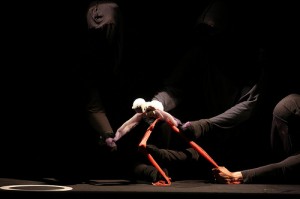 See a puppet show at the Puppet Showplace Theatre (32 Station St.): Now a puppet show traditionally brings to mind that one scene in The Sound of Music, or just the notion of entertainment for kids in general. But that is disproved by this puppet theater's impressive and dynamic lineup that brings in puppet troupes from all over the country and the world on a regular basis. The shows staged prove that the art of puppetry is not restricted to childlike sensibilities, and shed light on the fact that it is an art form that can be as evocative and thought-provoking as traditional theater, film, or performance art. Moreover, the Puppet Showplace Theatre is the only puppetry performance space in New England, and aside from shows, also has a range of classes from marionette manipulation to shadow puppetry. So step in to for a truly unique experience in reconnecting with an art that is mistakenly relegated exclusively to childhood.
It's clear that Brookline Village has let some of Boston's quirks leak into itself, and that's what makes it so special. It's a perfect blend of quaint village life that comes from its deep roots that extend back to the 17th century, and eclectic new businesses and spaces that make it a worthwhile visit.