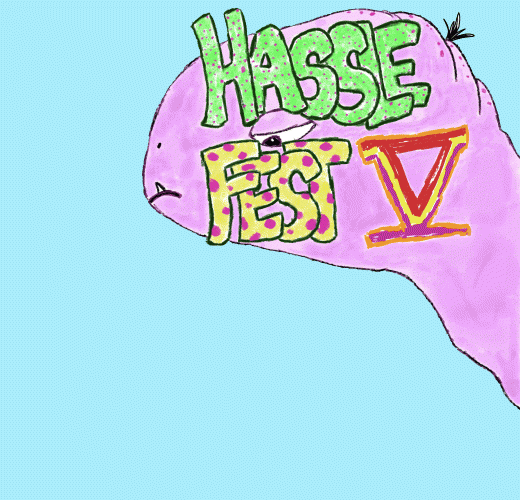 Boston's among the best places in the world to be a music lover. Bands of all shapes, sizes, and genres come through town every day, and often, it's easy to see your favorite bands in intimate venues. But it's not just big touring bands that are worth checking out — the local music scene is a force to be reckoned with, and well worth supporting. The DIY and indie movement has many of its roots right here in the house venues and hand-compiled zines of Beantown, and now it's easier than ever to support local artists and explore new sounds.
One easy place to start?  Boston Hassle, one of Boston's best-loved volunteer arts and music organizations, is throwing its fifth annual Hassle Fest on November 8 and 9. Hassle Fest is a two-day music festival in easily-accessible Cambridge at the Elk's Lodge, a killer space with room for multiple bands playing spontaneously. This year, bands featured include some of the best bands in the tri-state area, like Guerrilla Toss, Krill, Speedy Ortiz, Priests, Fat Creeps, and Lightning Bolt, to name just a few. It's an eclectic mix of gritty punk rock and good old fashioned rock-and-roll. The festival is totally grassroots, and funded almost completely by a Kickstarter campaign (that you can still donate to). Tickets are only $15-20 per day, and it's all ages.
Beyond Hasslefest, the ways to access local music are endless! Check out local music-centric blogs like Allston Pudding and The Media–particularly their on-site calendars for chill goings on in and around Boston. Track the #boston hashtag on Bandcamp. Get involved with radio. Go to random shows at Great Scott even when you don't know the band, and stay for the opener. Buy the albums you really like and tell your friends about them.  Most of all, meet people! Bands and fans are almost always enthusiastic and happy to talk about what they're passionate about.
Oh, and check out what Charlotte and Burk have to say about music right here at the Quad.