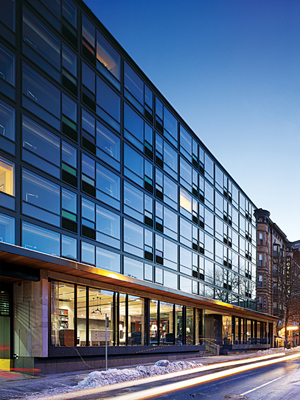 In this week's edition, I'll dish all about what it was like to live on the campus of an Ivy League university. Nestled in the small city of New Haven, Connecticut is one of the most prestigious universities in the world…Yale! While participating in an observership program at Yale-New Haven Hospital, I was able to live in a hotel that is situated on the edge of campus—The Study at Yale.
While technically not a dorm, the accommodations in the hotel were very reminiscent of a dorm room, while obviously catering to those visiting the area. The room included some of the obvious elements such as a full bathroom with modern and minimalistic appliances, a closet, two queen-sized beds—in case I got bored with one of them half way through my stay–a desk outfitted with the usual necessities of a hotel room, and a large television. There were certainly times over the course of the month where I felt like I was living in a very updated and spacious dorm room.
Checking into the hotel on the first day had to be one of the funniest experiences of my life for both myself and the concierge. It was quite a sight, really. I passed the hotel in my car the first time I tried locating it and, once I'd found it and parked my car outside, stumbled into the lobby carrying many hangers of clothes from the dry cleaners, a suitcase, a duffle bag, a tote bag filled with snacks, and my keyring from high school that still jingled with charms from my senior trip to Disney World. Like I said, quite a sight.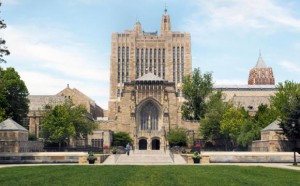 After announcing that the duration of my stay would last 27 nights, an astonished hotel attendant graciously loaded my belongings onto a cart and settled them into my room for me. As I took the elevator up to my room, I felt oddly like I was embarking on my own version of a Disney Channel original series.
After settling in and unpacking, I practiced tying my tie for the next morning and readied myself for the job. My days spent at the hospital were amazing and it was an experience that deserves a post of its very own someday, but exploring the campus and surrounding areas was a special treat at the end of each day.
After finishing observing for the first day, one of my mentors suggested I go explore the new city that I was living in, and I am quite glad I followed her advice. As I strolled back over to Chapel Street, I wondered where I should head first. It took me a bit of time to get acclimated to the area, but once I took a few turns and landed on New Haven's very own Broadway—that is the actual name of the street—I was in heaven. Imagine a much smaller and much more quaint version of Commonwealth Avenue and you'd almost have pictured this beautiful little street. Lining each side were cafes, small markets, popular clothing stores, and a pretty hefty Barnes & Noble for the school.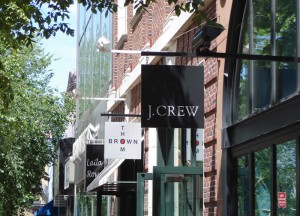 After venturing into the bookstore to purchase my obligatory collegiate shirt, I popped into the local Urban Outfitters next door…a move I would regret later that day after acquiring many new outfits. Those clothes pretty much made up half of my new fall wardrobe, however, so I consider that move justified.
During my stay I had a number of other interesting experiences including being approached by one of the many homeless individuals outside of one of the cafes and asked if I'd like to buy what appeared to be a synthetic flower. After replying that I did not, she not-so-casually asked if I'd like to buy her a sandwich…which I did. I like to think that she benefitted much more from the food than I would have from the fabricated rose.
All in all, New Haven is a multifaceted city that has a unique balance of bad areas and charming pockets fit for just about any city goer. Now, every time I whizz by the city on the bus and spot the hospital and tops of buildings on campus, I can't help but get that little lower-tummy nostalgia. It's a place worth checking out, I will say that.