It was a night of tits and giggles this past Tuesday at the Check Your Boobies self-breast-examination seminar. Check Your Boobies is a Seattle-based foundation for breast cancer awareness and education that, among other things, administers seminars to college-age women regarding the proper way to examine their breasts for potential malignant tumors. The event was held as a part of BU's Breast Cancer Awareness Week and was located in the College of General Studies' Jacob Sleeper Auditorium. There were approximately seventy women in attendance (including myself) and exactly three very diplomatic men.
The evening began with a short autobiographical film produced by a former BU graduate student who was diagnosed with breast cancer when she was twenty-one years old. The filmmaker touched on the disbelief, frustration, and derailed life plans she experienced but focused mainly on her faithful boyfriend who stayed by her side throughout the ordeal (and eventually became her husband). Though we later learned that she is still battling the disease today, her overall message was one of hope, optimism, and most importantly to check your boobies!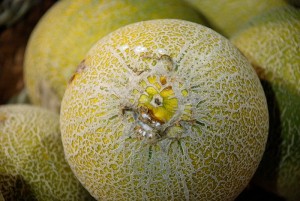 After the screening, there was a brief and mostly silent Q&A, but the two charming CYB representatives, breast health advisor Elizabeth Crouch and cancer survivor Debra Minkove, had the audience members giggling and attentive by the time the examination started. The duo espoused a frank and humorous repartee involving boob-grabbing and sexual innuendos which was made especially funny by the distinct age difference between the two. I admired this comedic approach, used despite them having their lives (along with many others' in the room) so greatly affected by the grim disease. It certainly reaffirmed my own suspicion that humor is truly the best way to deal with many impossibly heavy subjects. I was also impressed by the way the two kept the demonstration interesting by straying from the exam's content to accommodate the questions that began to crop up from the thawing audience.
As for the actual self-exam tips demonstrated that night, they was all fairly straightforward: press firmly enough, don't forget underarms and nipples, look for dimpling and/or muscle tightness, and be thorough. We were also told that such self-exams should be performed about once a month. Perhaps the point emphasized most was to be on the lookout for change. Everyone's breast tissue has a slightly different consistency, and in many cases, lumps can be disguised as normal structures. "Know yourself," stressed Crouch. "…Know when there's change. That's my personal mantra."
So, ladies, the experts have spoken. Though blessedly unlikely at our age, don't wait for an unexpected bump to surprise you. Stay on top of your health and be familiar with your breastscape so you can quickly detect any irregularity that could, if left untreated, have very grim consequences. Take time out of your busy schedules and please, please check your boobies.
For more information about the Check Your Boobies mission, or if you would like to make a donation, please visit www.checkyourboobies.org. Check Your Boobies is a nonprofit organization.