The arts converge this week as film and television make music headlines. A new James Bond theme artist is revealed, and the showdown between reality singing competition judges continues. BET gears up for its award season, while the artist behind the latest viral hit makes rounds across every major television network and more. Here's what you may have missed last week in pop music news: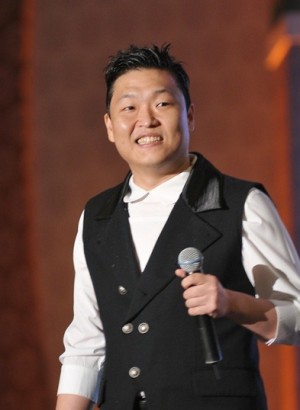 Adele to Record Next James Bond Theme
Adele is officially confirmed to be the songstress behind the upcoming James Bond theme after months of speculation. The singer has been taking some time off since announcing her pregnancy earlier this year, but photographers caught her coming out of a studio earlier this summer. Representatives have now confirmed that Adele will be contributing the title song to the upcoming Skyfall, starring Daniel Craig, which debuts in November. The single will be her first new release since last year's critically-acclaimed, full-length album 21.
American Idol Signs Nicki Minaj, Keith Urban
The latest development in the soap opera of singing competition judging panels comes from FOX's American Idol which recently signed Nicki Minaj and Keith Urban to sit alongside Mariah Carey and Randy Jackson in the upcoming season. The move comes after a prolific ratings report of reality singing show competitor NBC's The Voice, which uses stars like Christina Aguilera and Cee Lo Green to attract viewers. The X Factor, also on FOX, countered Aguilera's presence on NBC with the introduction of Britney Spears as a judge earlier this fall, and the addition of Urban and Minaj is sure to reestablish the network's original reign in the singing competition scene.
"Gangnam Style" is a Thing
South Korean rapper Psy (who actually attended BU as an international student) blew internet audiences away last summer with his viral hit "Gangnam Style," and after an endorsement by Justin Bieber's manager Scooter Braun, he is taking American fans by storm. If you're unfamiliar with the song or have missed his appearances on the MTV VMAs, Good Morning America, and The Today Show (just to name a few), the wacky music video features a party bus, a parking lot dance-off, horses, hot tubs and an incredibly sharply-dressed man rapping in Korean. It's basically South Korea's cleaned-up answer to LMFAO. Psy's latest antic came last weekend in his cameo on Saturday Night Live, in which the cast performed a sketch of "Gangnam Style." Unsurprisingly, the track also tops Billboard's Social 50 Chart, which ranks artists based on their presence on social networking sites.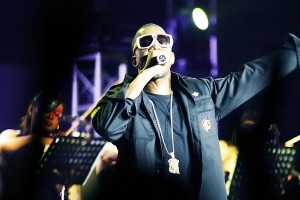 BET Shows Kanye Love
Kanye West swept up a whopping 17 BET Hip-Hop Awards nominations, as was was announced this past week. BET acknowledged the prolific hip-hop artist, who has not released solo material since 2010, for his performance, production and directing skills. Among West's most recent successes are his collaboration with Jay-Z, Watch the Throne, as well as the album's accompanying tour. The awards will air on October 9 on BET.
 Miley Cyrus Promises New Single Before Year's End
With a new haircut and a new attitude, Miley Cyrus has updated her official website and indicated that she will drop new material by the end of the year. The ex-Disney star has been working with Pharrell Williams on her followup to 2010's Can't Be Tamed.
Get your pop fix every week with Newsic Music at buquad.com!