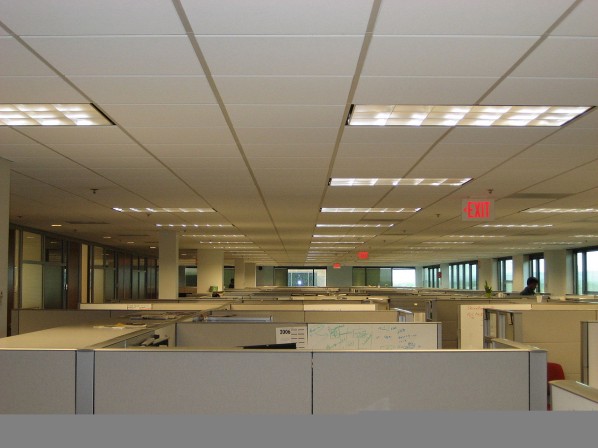 With graduation right around the corner, many seniors still have yet to land jobs. Not surprisingly, they're starting to get nervous. But not having a job right after graduation doesn't equate to living at your parents' house forever. In fact, many employers are still hiring over the summer, according to Eleanor Cartelli, Associate Director for Marketing and Communications at BU's Center for Career Development. So for anyone who thinks they may be searching for jobs this summer, here's how you do that in a way that can get you hired.
Cartelli says that the first thing applicants should ask themselves is what exactly they're looking for. "If the answer is a job, anything I can find, you need to do a little digging to narrow that down," Cartelli says. "You're more likely to be successful if you are targeting positions that are a good fit for your skills, values, experience, and personality."
Once recent graduates know what they're looking for, they should know where to look for it. Cartelli recommends the BU CareerLink job boards as well as industry-specific job boards. They shouldn't hesitate to contact someone at a company or organization in which they're interested to see if the company is hiring. Also, they should check out career fairs, like the Just-In-Time Career Fair that the CCD held last Monday, and actively network.
But there are more preparations an applicant needs before clicking that button to apply. They should double check that the listing is actually what they want to do. "Carefully read job descriptions," Cartelli says. "Sometimes the job title doesn't clearly indicate what the job really entails." With the job description in mind, an applicant should carefully form a cover letter and résumé that address the qualifications of the job. Showing knowledge of the company and of the job impresses employers.
Applicants should also apply this knowledge if they're called for an interview. They should be prepared to show why they're the best applicant for the job. "Practice as much as you can," says Cartelli. "Through BU CareerLink, you can practice using InterviewStream. It is available 24/7 from anywhere. You just need a webcam and the Internet. Be able to address the question of why the employer should select you over all of the other applicants. Be prepared to demonstrate how you fit their needs."
It's a good thing recent grads have the time, because the job search doesn't end there. "Don't assume that just applying to jobs online is enough," says Cartelli. "If you're willing to invest time and energy into doing both a reactive and a proactive job search you are much more likely to succeed." Applicants should follow up on their applications, but make sure that they respect that their potential employers may not get back to them right away.
Job searching can seem intimidating, but given the right amount of time and effort, it can yield successful results. Organizations like the Center for Career Development are willing to help even when the applicant is an alumnus. So get prepared, don't hold back, and you'll be able to get a job.