In William Wordsworth's "Ode to Duty," the speaker personifies duty as the "Daughter of the Voice of God." Throughout the poem he discusses his issues with following Duty and its potential repercussions, and begs Duty to help guide him down the right path.
An excerpt:
Stern Daughter of the Voice of God!
O Duty! if that name thou love
Who art a light to guide, a rod
To check the erring, and reprove;
Thou, who art victory and law
When empty terrors overawe;
From vain temptations dost set free;
And clam'st the weary strife of frail humanity!
There are who ask not if thine eye
Be on them; who, in love and truth,
Where no misgiving is, rely
Upon the genial sense of youth:
Glad Hearts! without reproach or blot;
Who do thy work, and know it not:
Oh! if through confidence misplaced
They fail, thy saving arms, dread Power! around them cast.
Serene will be our days and bright,
And happy will our nature be,
When love is an unerring light,
And joy its own security.
And they a blissful course may hold
Even now, who, not unwisely bold,
Live in the spirit of this creed;
Yet seek thy firm support, according to their need.
I, loving freedom, and untried:
No sport of every random gust,
Yet being to myself a guide,
Too blindly have reposed my trust:
And oft, when in my heart was heard
Thy timely mandate, I deferred
The task, in smoother walks to stray;
But thee I now would serve more strictly, if I may.
Through no disturbance of my soul,
Or strong compunction in me wrought,
I supplicate for thy control;
But in the quietness of thought:
Me this unchartered freedom tires;
I feel the weight of chance desires:
My hopes no more must change their name,
I long for a repose that ever is the same.
I've picked this poem because, aside from my love for Wordsworth, I believe the speaker's words can very much relate to almost every human's life, especially the life of a college student.
We all struggle between doing what we want to do and doing what we know we must. We want to have fun, but we also want to graduate and make something of ourselves. We must take on responsibilities and duties, as stressful and completely un-fun as they may be, in order to accomplish this. However, I believe the speaker goes a bit too far when he refers to the concept of Duty as "a light to guide" and "victory and law." The speaker basically worships Duty and wants everyone to follow her blindly.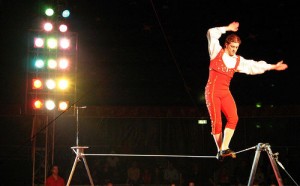 The speaker also rubs me the wrong way in the second stanza. He reprimands those, often the ones with a "sense of youth," who do not follow the ways of Duty. The speaker believes young people rely too much on their own wants and needs, instead of giving in to worshipping Duty.
If we all gave in to every want and need the world may be a very chaotic and even sick place, but who says we shouldn't at least tune in to our own minds? Isn't that what we did as children? If a sense of youth is so bad, speaker, then I never want to grow old.
Although we are taught to always do the right thing and get good grades and make the parents proud, I believe we can do this without blindly following Duty. In a time where I can hardly go one day without either stressing out about schoolwork or the future or hearing a friend stress out about schoolwork or the future, sometimes I think that Duty can be overrated.
Yes, we should do the best we can to finish and accomplish what we should, but as the expense of what? Should we (except those who, for some reason, really enjoy being overachievers) give up our happiness, well being, and individuality to succumb to the pressures of growing up?
The speaker shouldn't worship Duty; he should just acknowledge her existence and realize that, like all women, he can't live with her, but he also can't live without her.