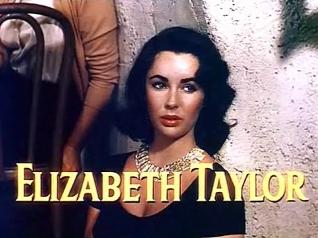 On March 23, 2011, the lights of the golden Hollywood of yore were dimmed as one of its talented representatives, Elizabeth Taylor, died at the age of 79 from congestive heart failure.
Known for both her passion and her eccentricities, the British-born child actress started acting at Universal Studios at age 9. By age 12, she had a hit with the movie, National Velvet. Her raw sexual energy and enchanting eyes held the industry's attention long past her teen years. As a young woman, she notched up Academy Award nominations and husbands. As talented as Taylor was, the public never quite took her seriously because of her voracious lifestyle. After a long string of nominations, Taylor finally won her first Academy Award for the picture Butterfield 8.
Among the most iconic stars of her era, her influence continues to impact the industry today. As the original prototype for the Hollywood "marriage model," Taylor went through eight husbands.  In the same year she married her first husband, she starred opposite screen legend Spencer Tracy in the original Father of the Bride. I may or may not blame the both of them for its remake in the nineties because of its success among movie-goers of the '50s.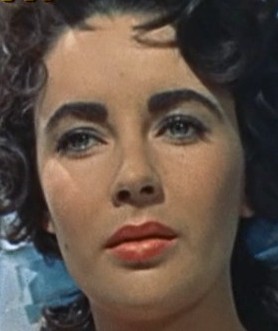 "I will not be told where I can go and where I cannot go!" said the actress as Cleopatra, one of her best-known roles. She often chose roles very much related to her diva persona. The women she played in her films were often powerful or fallen, insane or genius. She was the opposite of a wallflower, standing toe-to-toe with some of Hollywood's most manly of men, like Rock Hudson, Montgomery Clift, and Richard Burton.
After her last Academy Award-winning film, Who's Afraid of Virginia Woolf? Taylor semi-retired from acting with only occasional roles in the next couple of decades, not because she wanted to, but because of her multiple illnesses. At one point during the filming of Butterfield 8, Taylor was pronounced dead after a sick spell. When cancer and broken backs failed to sideline her, the studios finally did, afraid to take a risk on the star.
In the early '80s, Taylor became an advocate for Gay rights and AIDS research, daring to broach a topic even then-President Ronald Reagan avoided. Eventually, Taylor established her own foundation in memory of her costar, Rock Hudson. She continued to be an activist until her later years. Her acting career nearly over, Taylor branched into marketing her perfume, White Diamond, in 1991, and it continues to be a popular seller. The last headlines about Taylor remarked mostly of her past scandals, her illnesses, and odd relationship with Michael Jackson. But Dame Elizabeth Taylor always kept it classy for her audience and kept our attention for over half a century.
If you are curious to see her films like the classic Cat on a Hot Tin Roof and Cleopatra, many are available on Netflix, or tune in to Turner Classic Movies, who have planned a day-long tribute to her on April 10. If you would like to learn more about her work with AIDS Foundations, please visit her site.