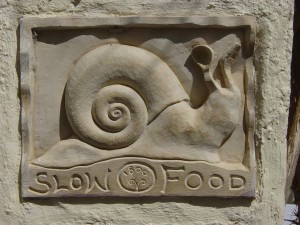 Recently, visiting professor Dr. Carole Counihan gave a presentation on the "Slow Food" movement. Slow Food is an international movement that focuses on the preservation of traditional food as opposed to fast food. The presentation was entitled "Food Activism, Cuisine, and Technology in Italy's Slow Food Movement." She spoke on the first Friday of March, in the anthropology department. Counihan delivered a straightforward presentation to the small audience of fellow foodies and anthropology colleagues.
The anthropology professor, visiting from Millersville University in Pennsylvania, gave a six week course on food activism in MET, during the early part of the spring semester.
After a short introduction, the professor began her presentation with food activism.
"The idea is advancing social and economic justice through practices," she explained. "In addition, [food activism] is about promoting democratic alternatives to the global argo-food system."
She went on to say that it meant moving away from a dependency on chemicals and machinery in food and supporting local food sources."By supporting local food suppliers, people are supporting good, clean, and fair food," said Counihan. Following an explanation of other concepts involved with food activism, she went about explaining Slow Food's different mantras and aspects.
The organization started in Italy  in 1989. However, the movement began 3 years earlier as a response to the opening of a McDonald's near the Spanish Steps in Rome. The organization has grown to have 100,000 members, including Counihan, in around 153 countries, including the U.S.
Despite its size, the association is still a grassroots movement. The organization develops projects, events, and activities to promote its overall mission, the preservation of a region or culture's cuisine.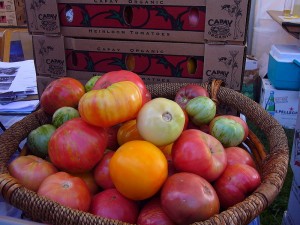 At the end of the presentation, there were two questions hanging over the head of the audience. The first was centered around the possibility of elitism in the organisation, due to the fact that European culture tends to find its way to the upper class when it migrates across the Atlantic.
Counihan explained that, while it may be true that only a minority of the population is able to take part in certain aspects, the central hope is to promote safer cuisine practices."The idea is to make food more widely available and affordable," she said.
An anthropology professor brought a second problem to light– how healthy are Slow Food's processes?
Counihan responded, jokingly, "You killjoy!" In response to the question, she stated that the organization does promote a shift away from pesticides and different harmful chemicals that can be found in everyday food.
Interested in Slow Food? Check out their website at www.slowfood.com.