Combining two forms of art isn't the easiest thing to do, but Richard Avedon, one of the most well-known fashion photographers of the 20th century, seems to do it almost effortlessly.  At the Museum of Fine Arts, some of Avedon's finest work is displayed, giving its visitors the chance to experience the arts of both of fashion and photography.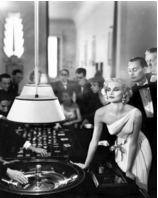 The Avedon Fashion exhibit was definitely the most crowded in MFA when I visited last week, but it didn't take me long to figure out why.  The exhibit spans six decades of Avedon's work, from 1944-2000, and displays around 140 of his photographs. Each and every one of the photos on display captures Avedon's unique style. Avedon was known for photographing outside of the box; while most other photographers of past decades had their models portrayed as emotionless drones, Avedon made sure his models were full of life. Avedon's photographs hold the ability to draw you in even if you aren't interested in fashion or photography – even his earliest work held a spirit that not many photographers are capable of capturing.
As I walked through the various time periods of the exhibit, what jumped out at me was not that everything was completely different, but that everything was so similar. Though Avedon's growth as a photographer was present throughout time, each decade held the same spirit as the last –from a photograph of laughing and roller skating in Dior in 1956, to dancing in Bill Blass in 1967, to dancing in Dior in 1995, the only drastic change between them was the models and their clothing. Avedon's choice to portray all of his models with such spirit made even the clothing seem timeless – I could see many people willing to wear a 1956 Dior suit today, especially after seeing Avedon's photographs.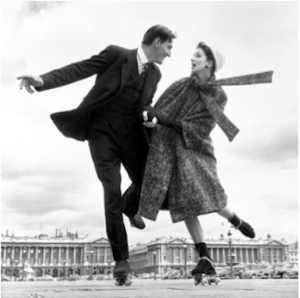 Richard Avedon knew how to capture the best of both fashion and photography, even at the young age of 21. The Avedon Fashion exhibit at MFA is definitely one of the greatest places for lovers of both fashion and photography to see a truly wonderful tribute to his work.  The exhibit will be at the Museum of Fine Arts through January 17th, and is free for students; so, go once, or twice, or five or six times, and experience the beauty for yourself.