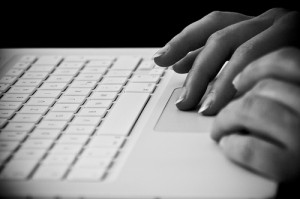 As much as the general public (and our parents) would like to believe that all of us here at BU are completely dedicated to our school work 100% of the time, the truth is that procrastination can get the best of all of us.  Personally, I am a firm believer that procrastination should never be a total waste of time (oxymoron, I know).  If we are going to take the focus off of actual work to surf the web we should make sure that we are having the time of our lives, or at least the time of our day.  Here are five sites that will ensure that your time spent procrastinating will be enjoyable, hilarious, and dare I say…. productive?
1. Drew Curtis' Fark – Fark is an ingenious website that takes ridiculous news headlines from all over the world and infuses them with clever quips that never seem to get old. Procrastinating with the assistance of Fark will waste plenty of time while also keeping you somewhat informed on worldly events (WIN).  It may not be the type of education that BU has in mind for us, but it's better than nothing! http://www.fark.com/
2. SketchSwap – I have a small confession to make about this site: there is really nothing about it that is productive or educational. It's just fun – but sometimes all you need is a little fun to refresh your mind in between hours of studying or paper writing. Think of it as collegiate meditation.  On this site you are asked to draw a picture using your mouse or finger pad. When you are finished you can submit your drawing and you will receive a gift, a drawing made by another user. Consider this site a fun swapping of creative juices and enjoy it. Some of the response drawings you will get are truly hilarious. http://www.sketchswap.com/
3. LATFH – This site is only productive in the sense that it will ALWAYS make you feel better about who you are as a human being. Call it self-esteem morphine.  The site's title, "Look at This F***ing Hipster," says it all. Here you will find dozens of pictures featuring the most ridiculous members of the hipster movement, all for your enjoyment. I especially enjoy the "love connections." Feel free to point and laugh, as they can't actually hear you. http://www.latfh.com/
4. StumbleUpon — What's great about this site is that it makes all of your procrastination time worthwhile, personalizing searches and bringing you directly to the sites that are most likely to tickle your pickle based upon answers that YOU gave in a survey on the introductory page.  In short, StumbleUpon makes your procrastination more efficient, as the site ensures that you will not spend your wasted time in a state of boredom, thereby forcing you to ask the question: is the time really wasted? (mind blowing, I know). http://www.stumbleupon.com/
5. eBay – An old standby worth returning to, eBay has recently become my procrastination site of choice, and a lucrative one at that.   Like many women my age, I have some designer bags and jewelry from years past that I have since grown out of. Sound familiar? Except for dealing with some occasional buyers who aren't particularly nice people (few and far between, I assure you), I have made some money and gotten a jump on some much-needed spring cleaning. Why not procrastinate if you can make money off of it? http://www.ebay.com/
I hope this helps your adventures in the world on cyber space! Please feel free to leave comments with your favorite procrastination aids.