My mornings operate just like clockwork. At 7 A.M., a ghastly loud ring inspires my left arm to spring up like a released catapult, quickly smashing down on my alarm clock in a way that says "Not now, time. I need 10 more minutes, and you're going to give that to me." Ten minutes later, a sense of delayed responsibility coaxes me out of bed, and I start the routine: brew the coffee, take a shower, drink the coffee, check Twitter and Facebook, go to class.
I used to read my dad's refolded newspapers.
Then high school graduation sparked a subsequent graduation from print newspapers to the NYTimes.com. Now, faster than Bob Dylan can slur "these times, they are a-changing," I have matured to the 140 word or less headlines from @NYTimes that pops up on my Twitter.com home page between @MarthaStewart and @EatBoston. I am obsessed—and I'm not the only one.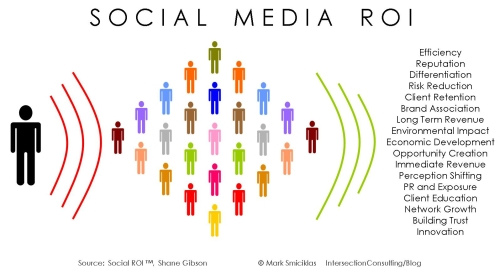 With over 18 million users in 2009 and a projected 26 million users in the year 2010—approximately 15.5% of all Internet users—Twitter has transformed digital media communications since its conception in 2006, and it represents just one of the many sites shaping the road of Web 2.0. Since Chris Shipley, the Co-Founder and Director of the Guidewire Group, coined the term in 2004, "social media" has grown exponentially, cultivating a new and faster means of communication and collaboration and arguably changing social contact. Marketing and advertising experts, celebrities, and even politicians joining this exciting and innovative means of communication assist in the popularization of this news and information reformation.
According to a 2009 Marketing Pilgrim Social Media Research study, over 80% of Americans use social media on a monthly basis, a statistic that is only increasing. Marketers and businesses target those in the 18-34 age group, also known as "early adapters" since over 90% of this key segment have operated an established web presence on one or any combination of popular social media sites such as YouTube, Flickr, LinkedIn, Twitter, Facebook, and Wikipedia. The same study states that participation by those in the 35-54 age range grew by a staggering 60% between 2007 and 2009. This is obviously not just a trend for young people.
The explosion of this movement in the past five years leads some to assume a certain level of newness about social media, which is simply not the case. The art of social media has existed in its earliest forms since the mid 90s in the form of online journaling. Just ask long time journalist Chris Brogan, President of New Marketing Labs.
"I've been blogging since it has been called journaling in 1998," according, not so ironically, to Brogan's blog (http://www.chrisbrogan.com/). Author of The New York Times best seller "Trust Agents: Using the web to build influence, improve reputation, and Earn Trust," Brogan certainly practices what he preaches.
His impressively loyal dedication of e-followers comprise a community that represents number 18 on his list of "50 Ways Marketers can Use Social Media to Improve their Marketing": "Start a community group on Facebook or Ning or MySpace or LinkedIn around the space where your customer does business. Example: what Jeremiah Owyang did for Hitachi."
What exactly did Owyang do for Hitachi?
Taking the otherwise "mundane subject of data storage," according to Brogan, Owyang projected the Hitachi products into something interesting and talked about. Through blogs and tweeting, Owyang fascinated users, sparking the interest of other marketers and social media geeks. Notable about this action is not the actual subject matter, but the means of information transmission. He made data storage relevant.
Relevance: a result of an effective social media strategy; just ask President Barack Obama.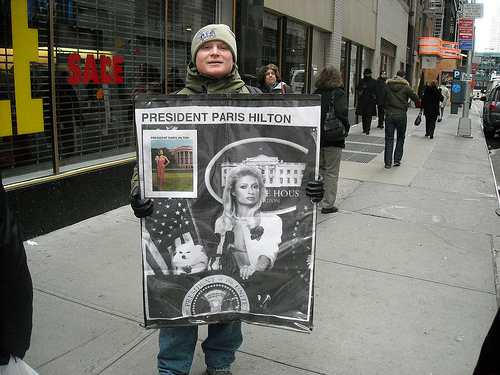 Even Senator John McCain took to social media sites, or rather, social media sites took to Senator John McCain. In a video that eventually spread virally, a term used to characterize the rapid spread of a popular online video, Paris Hilton pledges—or threatens, depending on how one looks at it—to run for President. This infamous vow came after a McCain endorsement displayed Hilton's image without permission, causing Hilton to counter with a Presidential promise.
According to a 2008 study from "The Daily Telegraph," Americans spend the most time online, logging approximately 28 hours a month. The French and Spanish follow, boasting figures of 19 and 18 respectively.
Those distracted by the lure of social media sites subsequently fall victim to the vacuum effect. Nevertheless, for businesses, marketers and advertisers, the benefits arguably outweigh the detriments and oftentimes translate into an increase in online sales or overall product awareness.
The dichotomy between the ADD nature of the mess of social media sites and the potentially clutter-free liberation that ideally evolves from a successful social media implementation equally entices and intrigues both producers and consumers of online content—enough to keep even the deeply recession-hit companies to hire social media strategists.
According to @hillholliday, a large Boston based Ad Agency, "Facebook: 80k sites & devices have used Facebook Connect, 60 million users."
How about that for staying connected?
—
Lindsey Frick puts the Twit in Twitter. Follow her at twitter.com/lindseyfrick. Not to be outdone, go ahead and follow the Quad at twitter.com/buquad.