By the end of reading this article, you will be presented with a naked girl.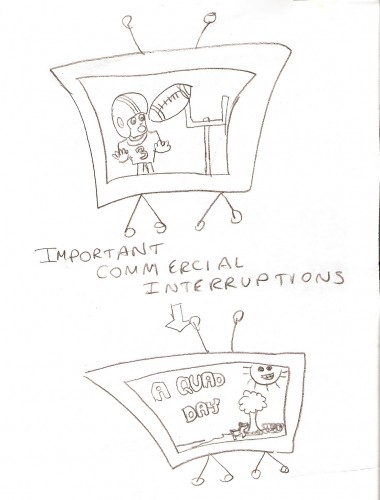 Still reading?
Good.
…
I lied.
Still Reading?
….
……………
……………………..
…
Darn.
Hi mom. I knew you'd still be here.
Clearly, I don't have GoDaddy.com's touch, but they've done it again. They taken the seemingly boring world of web domain hosting and made it relevant and sexy with the NASCAR bombshell Danica Patrick.
Patrick was not the only popular spokesperson to make a reappearance this year.

The annoying, albeit cute, E*Trade baby was back. Nothing makes me want to take my personal finances on the internet more than a weird, man-voice baby.
Actually, all three babies that made appearances during this spot were brand new—mostly because the original is now too old to fit the part.
However, not everyone came back to the Superbowl party this year.
Missing among the ranks of Superbowl super stars included most notably the absent Pepsi.

Pepsi essentially made the same statement that Lady Gaga would make if she donned a sensible cardigan and a pair of Levi's during any moment of her public life.
Rather than indulging in the glitz of P. Diddy or the glam of Brittney Spears as it has in the past, Pepsi vowed to spend its advertising budget on the "Refresh Project" that gives millions of dollars away each month for a specific cause.
During a recession, cause-related marketing spikes like beer sales , and it is much easier to justify large ad spending when it's for a good cause.
Pepsi is not the only one to take a stand.
In a very controversial move, CBS accepted the placement of the Tim Tebow ad featuring the Heisman winner and his mother for the Focus on the Family website.
While the ad never officially uses the word "abortion," the appearance of a clear pro-life organization has certainly caused people to talk.
Beyond the controversy of the organizations that did and didn't make a clear statement, there were some clear winners during this 44th Super Bowl.
The Winners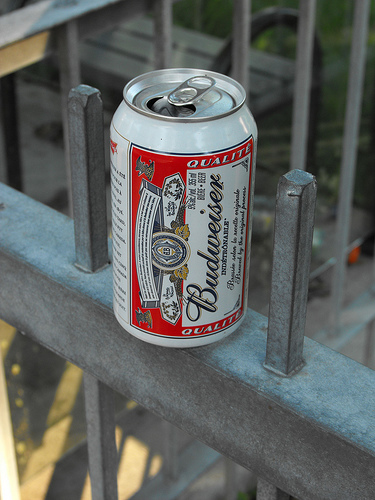 Budweiser: How did the chicken cross the road? The jury is still out.
How did the Budweiser truck cross the ravine? Fifty some people link themselves in a sacrificial human bridge of sorts to get the truck over the perilous cliff.
Good, funny, and completely accurate.
The Late Show with David Letterman: As the great equalizer, Oprah makes a very funny and very timely appearance sitting on a couch between a distraught Letterman and Leno.
Google: This Parisian love story does not actually show any other image than the typing in a search box on google.com. The story starts with a male student who is clearly studying abroad in Paris, falls in love and by the end of the ad, he searches "how to build a crib."
While Google never actually shows any people in this ad, just reading the search items moved the approximately 80% female population with whom I watched the Superbowl.
After aww-ing, I tried to hide my one tear.
Yes, an ad for a search engine made me tear up.
Yes, I am judging myself.
The no pants trend: YESSSSSSSSSS!!!!!!! I don't really care what you think…these were funny. In a probably strategic back-to-back move, Dockers and Career Builder features pants-less people.
Bud Light: One word: auto-tune. I would like to see the sales spikes of the auto-tuner iPhone app. While I don't necessarily want to drink any more or less Bud Light, I definitely now believe that auto-tuning makes anyone really really cool.
The Misses
Doritos: For me, there is just something about funerals that doesn't lend itself to humor. The concept of a person faking his death within a casket full of Doritos just doesn't appeal to me. Bad.
Godaddy.com: This year, Ms. Patrick received a massage from another attractive, young female who removed one shirt to reveal a skimpier tank top. This scene quickly cuts to a black screen with the Godaddy.com URL and logo visibly apparent to lead to an inevitable and probably not sustainable spike in site traffic.
Note: Everyone I watched the Superbowl wanted me to write that this ad "sucked."
The one with the dead, talking flowers: I don't even remember the company, which should show how ineffective this commercial was. I also might have been refilling my plate with wings at this time.
Overall
Good year.
Beer dominated—once again proving that beer is recession-proof.
Cars made their point despite—or even in spite of—the current controversy with Toyota, the government and GM.
In the end, the Saints defeated the Colts 31-17, but to me the clear winners were the ads.
—
Lindsey Frick would like to note that this is purely the opinion of her and the 14 other people at her gracious friend's Superbowl party. She would also like to thank her friends for making fudge and cupcakes acceptable at a Superbowl party since they were delicious.
—

http://adage.com/agencynews/article?article_id=141854
http://www.superbowl-commercials.org/cat/2010