What if there were a place where people of radically different abilities and backgrounds came together, and through the power of friendship, made a movie, sang songs, and sometimes fell in love? That description may sound like a Disney plot – but it's very real.  It's what happens every year at Zeno Mountain Farm, an organization co-founded by Boston University alum Ila Halby (SAR '05).
What is Zeno Mountain Farm? No, they don't sell locally-sourced produce. They are an organization that gives persons with disabilities the opportunity to create – and act in – an original film every year. The group provides a creative outlet for people of all abilities, and a community of honest friendship and collaboration to those who may otherwise struggle to find one.
Halby decided to launch Zeno in 2008 after several years of working with disabled persons as an occupational therapist. Halby described that the space for persons with disabilities to come together and make films started out as a fun, experimental project. "As we started to run camps we realized that it was the right thing to do," she explained.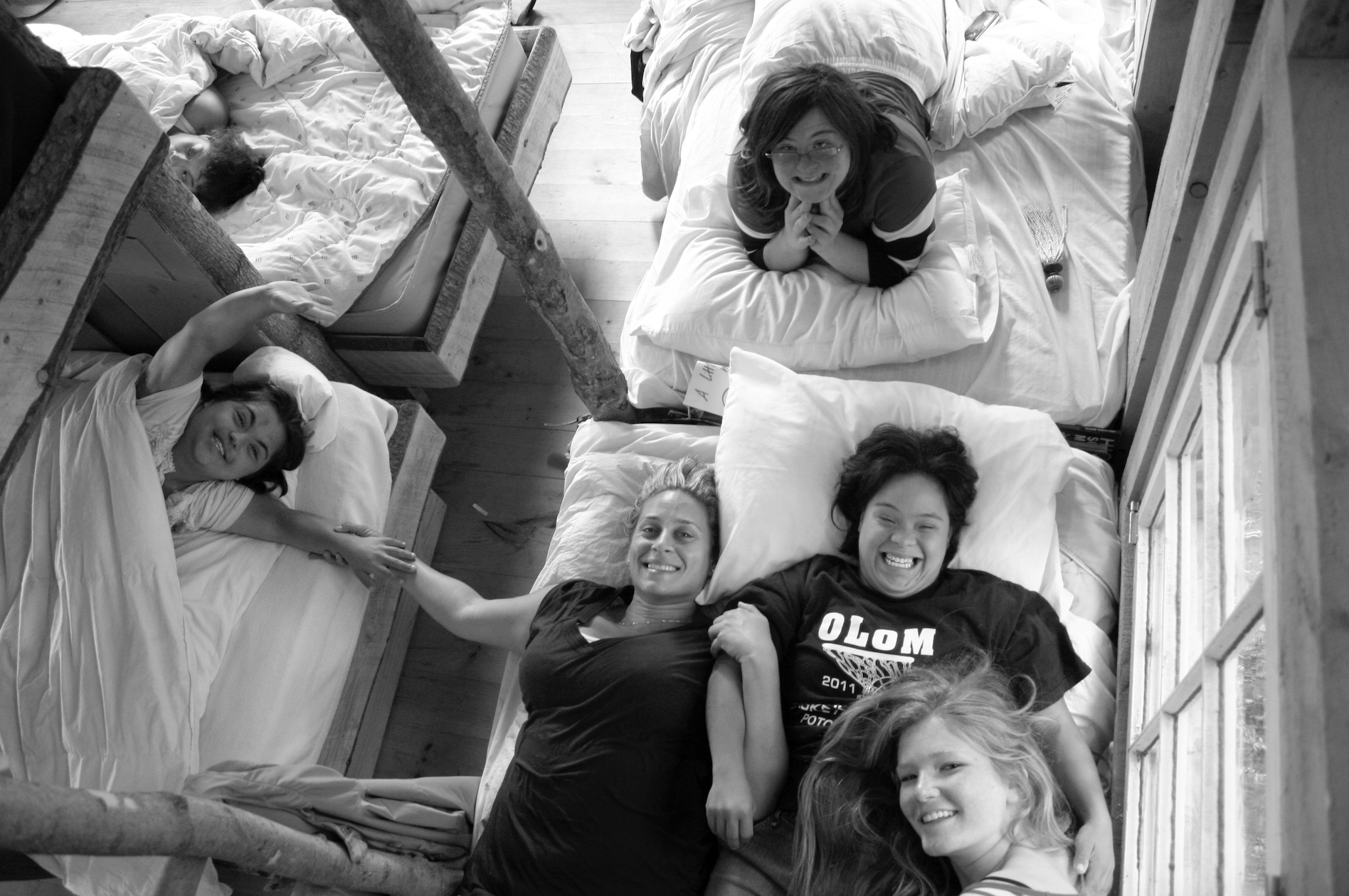 Persons with disabilities can often be marginalized in a traditional workplace and have difficulty finding a social circle. Zeno's films can help to fill both of those voids.
"People in marginalized communities need opportunities for meaningful work, lifelong friendships and communities.  At Zeno we believe the most important thing to us as humans is the knowledge that we matter to each other."
A.J. Murray, an actor in Zeno's most recent film "Becoming Bulletproof," a romance-filled, gun-slinging Western, summed up why making the film was valuable to him.
"At Zeno I'm contributing, others are counting on me," Murray said.
"At home I don't feel like I get to contribute, I don't get a say."
To strengthen the feel of community among participants and Zeno's non-disabled volunteers, the organization stopped using the terms "camper" and "counselor."  Everyone, disabled or not, is a friend.
"It eliminated the social hierarchy that can sometimes place non-disabled people above disabled people.  Everyone meets and works together as community members. The people who need help receive it through a friendship model," Halby said. "There is a culture at Zeno where disabled and non-disabled community members continually talk openly about how they can support each other and accomplish the goals of the camp."
Every year, about 40 people gather to make a film over the course of two weeks.  Halby said that beyond creating a community of friendship, Zeno drives its participants to create a high-quality film.
"Making a movie is so challenging, and we set the bar high.  When we set the bar high, everyone steps up.  Everyone has the opportunity to share their talents for the betterment of the group.  It is very rewarding to work your butt off on something and then get to show it to everyone you love," Halby explained.
"It's a big, wacky and dynamic adventure."
In March, Halby came back to the university for a screening of Zeno's newest film. She said everyone at Zeno went the extra mile this year to make "Becoming Bulletproof" a film that the camp's participants could be proud of.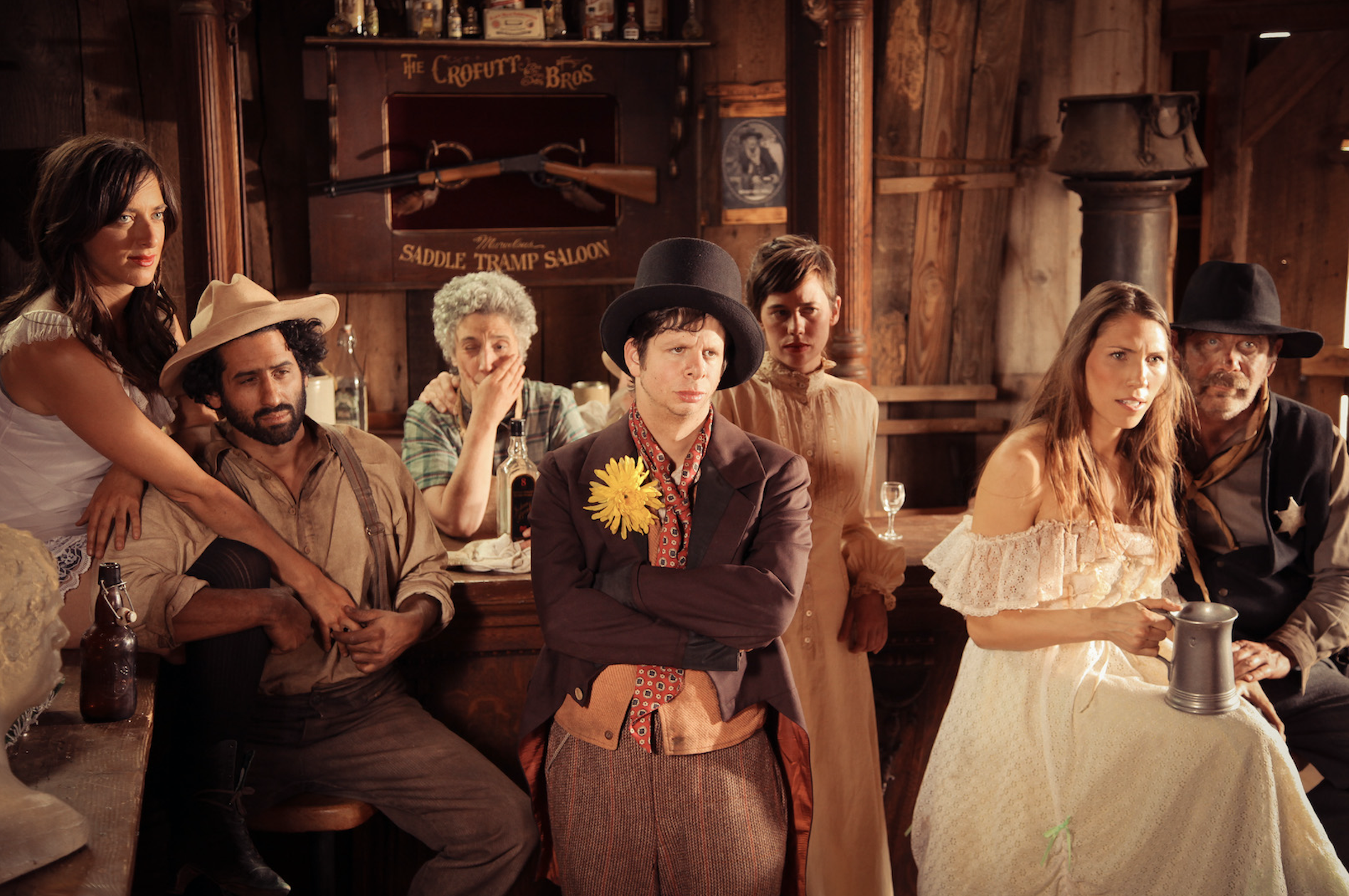 "'Bulletproof' is our best movie.  Everything about 'Bulletproof' was more professional than our previous movies.  We really went for it… We even looked into getting a wheelchair from the 1800s to make it legit."
As for the future of Zeno, the organization hopes that it can expand its reach beyond the members that currently meet annually to create a film.
"We have also expanded our model and partnered with other marginalized people in need of opportunities for community.  This past Fall we ran our 2nd Zeno retreat for combat veterans.  We also ran our first Zeno retreat for individuals with chronic illness, lyme disease, MS and other 'invisible disabilities.'  We are going to run a Zeno retreat for individuals affected by cancer Fall 2017 as well.  Our hope is to maximize our impact by teaching other non-profits to run Zeno retreats."
Photos provided by Zeno.