Happy Norooz Creepers!!!! I hope everyone is sprouting their sabzeh and leaping over lit candles for the next 11 (?) days. All of my Iranian/Persian/Zoroastrian identifying readers feel free to chime in and correct me on that countdown and then invite me over for a meal!
What's super cool about the Persian New Year celebration this year is all the celebrity endorsements. My favorite came from Secretary of State Rex Tillerson. My second favorite came from the NIAC. Go ahead, read both and tweet me your faves!
In darker news, it seems our omniscient and uncaring deity, Netflix has decided to purge the Nineveh that is my queue. It's true, Creepers. Ally McBeal will be gone starting April 1st. I truly wish this was a poorly timed April fool's joke and this BOSTON CLASSIC would remain online forever but alas, it is not to be. To say I'm upset would be a wild understatement. If you see me on campus please do not make eye contact. I'm mourning. Look away. #fishism #snappish #bygones
Aaaannnnyyywaaayyyy here are some picks for the week (I'm skipping politics because I feel like it was all obvious)
This one comes as a staff recommendation from Quad photographer Carolyn Komatsoulis. It'll knock you on your butt.
This one made me want to drop $45 thousand on a watch. Also, if you're looking for more watch-related news check out the site he mentions in here. I bookmarked it. Oh, and yes for those wondering, I do only have $300 in my bank account right now, thank you very much.
Sampha's tiny desk. Good tunes. Heartfelt tunes.
This fascinating piece for fans of the Missing Richard Simmons podcast.
Olivia Nuzzi's NYMag profile of Kellyanne Conway (people have a lot of opinions about this one. I'd love to hear yours.)
And this Clickhole quiz which truly just makes me smile.
Guess we gotta do what we came here to do TWEET TWEET TWEET!!!
---
Strong gusts currently, waiting to see if the wind dies down. Check back at 6:30pm.

— BU Observatory (@buobservatory) March 22, 2017
Must not make fart joke….must maintain respect and dignity of my thousands of readers.
UGH CAN'T RESIST
That's what your dad texted me last night!!!!! BOOM!
**To clarify in this situation I texted your dad and was like "u up?" and that's what he responded. Like as if he was farting a lot. Nailed it. Nailed the joke. AND YOUR DAD AFTER HE WAS DONE FARTING. I hope employers never find these columns.**
We're ready. pic.twitter.com/rSGiKyzEAe

— BU Alumni (@bualumni) March 22, 2017
I hope this is referring to all of the angry emailers and irate alumni who will be burning this university to the ground the second they are asked to give more money. You know what we need? Some kind of leader to stand up for us. Someone with a sense of justice who wants to free us from the tyranny of the administration. Plus dragons. Instead of therapy dogs I would very much enjoy therapy dragons. I will donate for therapy dragons. Take note BU. #dragons
It's getting warmer! pic.twitter.com/gVsTG5GeKg

— Her Campus BU (@HerCampusBU) March 22, 2017
It snowed yesterday buttfaces. #fakenews
Usually it's sacrilegious to besmirch Lobster Night but we agree, tonight is awesome. Glad you enjoyed!! https://t.co/HpxTnaCtoH

— BU Dining Services (@BUDiningService) March 22, 2017
@BUDiningServices HOW COULD YOU?!? There is nothing that brings me more joy in this earthly life than seeing rich children donning bibs and elbow-deep in buttery animal entrails! TAKE IT BACK.
http://giphy.com/gifs/french-montana-gqkaOi0uKxUBi
MLAX: Harvard makes it 7-6 on an EMO.

— BU Game Day (@BUGameDay) March 22, 2017
Hey, get off that kid, it's not his fault he likes Papa Roach and pant chains. But honestly, not surprised Harvard would bully someone for FEELING TOO MUCH. I bet those Harvard goofs don't even know what an eyebrow ring looks like. It's almost as if their fathers never even took them to the city to see the marching band or asked them if, when they grew up, they would be the savior of the broken, beaten, and the damned. Geez.
https://twitter.com/AndrewParlato/status/844308658418831361
I beg to differ. My Facebook suggested advertisements have been oddly prescient lately.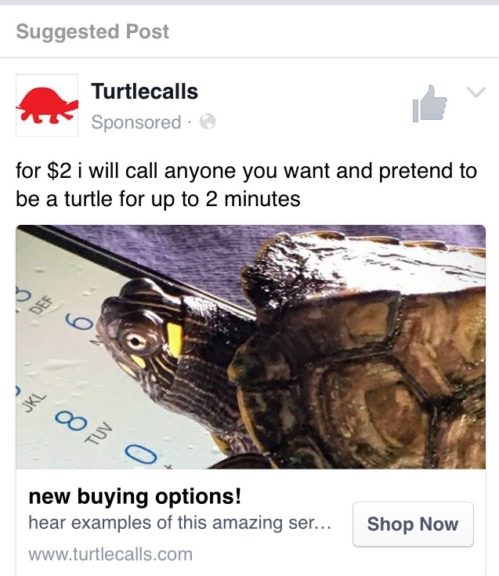 HUGS had an amazing time at the Wellness Fair w/ painting, Lego, a ball pit, therapy dogs, health tips, and more – thanks @BUStudentHealth!

— HUGS (@HUGSatBU) March 21, 2017
We've done it, we've found the most wholesome tweet of all time! I just turned into moon sand after reading it!
"Hey how-"
COM Student: Sorry ?? can't talk ? gotta shoot ? my Prod 1 film ? COM101 tho ?? ?AdLab ? or bust ?? AP Stylebook 19:14 ???

— COM Ambassadors (@COM_Ambassadors) March 21, 2017
AND WE'VE ALSO FOUND THE MOST HEINOUS AND TRASH TWEET!!!! BAD CONTENT!!!! I just turned into a Furbee after reading it.
And the winner is??? Come out tonight to find out who will win the crown! It's going down in BU Central at 8pm. #BUComedyWeek pic.twitter.com/S1kAYuMQLQ

— BU StudentActivities (@saoBU) March 21, 2017
IT'S KARLI MARULLI IT TRULY IS!!! She's opening for Michael Che tonight! He's cool and so is she and this is just an appreciation post. Can one of you 3 people reading this tag her or something. I'm trying to ride her fame. Thanks.
CGS sophomore Kerry Sadlier is reading 19th-century novels to help Prof. Joellen Masters in her research. https://t.co/AZK1hqmWGb

— BU CGS (@BUCGS) March 20, 2017
Can Prof. Joellen Masters not read? HAH guess she didn't get her Masters in literacy!
**I did check the article to make sure she could, in fact, read before I made that joke. She's fine guys. She's actually extremely accomplished and her review of Women's Ghost Literature in 19th Century Britain is a solid read. I'm not hateful. Right?**
But she could be a….Jasmine Masters. Friendly reminder that #RPDR premiere is Friday.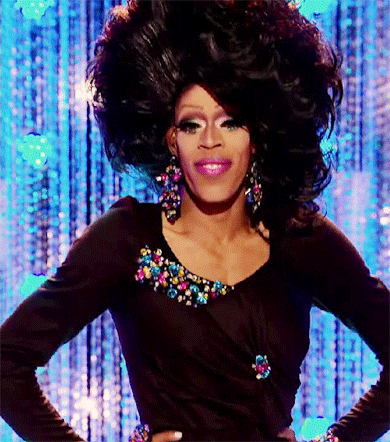 Learn how robots are now developing their own language in this article by @WIRED: https://t.co/rsKnWWgqWJ pic.twitter.com/RvfkwZWdKQ

— BU COM (@COMatBU) March 19, 2017
THEY'RE DEVELOPING THEIR OWN LANGUAGE???? WHY ARE WE NOT LOSING IT OVER THIS!!!! THIS IS STEP ONE TO FRIGGIN TAKING OVER! THEY COULD BE PLOTTING/SCHEMING RN AND WE'RE ALL SITTING BACK WRITING THINKPIECES WHILE THE WORLD BURNS!!! I say we've had our fun with computers. It's time to stop. Lets go back to eye contact and not knowing things.
?????????????????????????????????????????????????????????????????????????????????? #BU2021

— BU Admissions (@ApplyToBU) March 19, 2017
Don't worry guys, Bing translate is all over this one: "Pleased with the Boston University Thailand, children are excited to welcome all new students hurt? #BU2021."
At BU, get ready to do all the things you've dreamed of. And some you never imagined too! https://t.co/NYUiJe9Ts6 #BU2021!

— BU Admissions (@ApplyToBU) March 18, 2017
2013 me: Like what?
2017 me: You'll achieve moderate professional success! Cool! You'll also get shingles, pre-scarlet-fever strep throat, and a penicillin allergy. You'll start getting into arguments about states rights a lot. Your favorite beer will be Miller High Life. You'll be on the COM panel once and not get invited back because you talked about ghosts too much. Your socks will never match. Sometimes you will not have the energy to put on socks. Oddly, you will come to love frogs.
2013 me: I dream that by the end of college I finish watching all 5 seasons of Ally McBeal
2017 me:
http://gonjasensai.tumblr.com/post/23155010235
Goodbye and good luck brave souls! Go forth and enjoy your Thursdays!