By Siena Tauber and Olivia Drago
Artists and florists traveled from as far as Virginia to display their work at the Boston Flower and Garden Show. The show this year celebrated the beginning of spring, emphasized by this year's theme, "Nurtured by Nature."
The event ran from March 16 to March 20 at the Seaport World Trade Center. People gathered to admire the beautiful creations of over 15 florists, and show-goers were able to take flower arrangement classes and learn tips to keep their gardens alive and strong.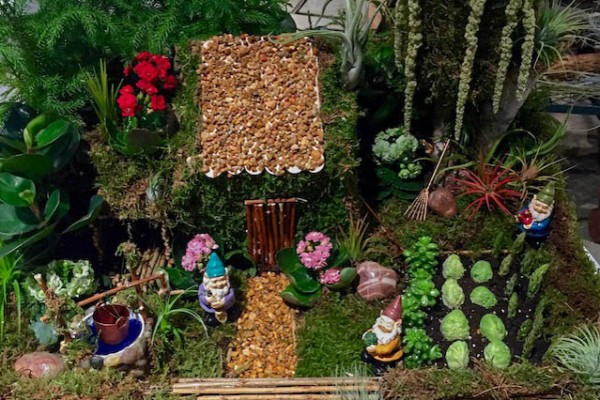 "The presentation we have here is showing what our classes will be teaching for the whole year. We have a 2016 calendar out, and we have both professional classes and fun, more hobby-like classes throughout the whole year. So all of this shows what people will be learning," said June Alexandra, a florist at the show.
Eager florists were eager to talk about their beautiful flower creations but also give various workshops, such as the "Garden Photography Workshop." The Boston Society of Landscape Architects partnered with the event to create a hands-on environment that taught people how to better photograph their gardens and then receive helpful commentary on their photos.
Each exhibition had its own unique theme or touch, emphasized by the way the artists chose to display their work. Kirsten VanDijk of Kirsten VanDijk Interiors enlisted eight different florists to create their vision of a "gnome home." VanDijk described her particular gnome arrangement as "an underground, microscopic view of a gnome home."
"This is what is below the ground, and this is the house that he lives in. I want to bring you inside the secret dwelling of the gnome home," she said.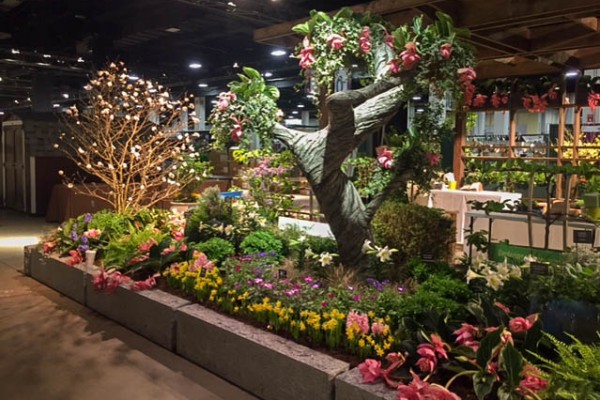 While the gnome home took just a few hours to assemble, VanDijk's idea for this exhibition had been brewing for a while.
On the other side of the exhibition room, florists David Haskell and Paul Miskovsky created what appeared to be an enchanted garden. When asked how long it took their team to put this together, they responded, "it took us three days to create this, but it's a garden we have been thinking about for a few years now. The planning stages actually started last summer and prepping the flowers in the fall and the winter, but the actual build of the display took three days."
The flower show was a culmination of artistry and nature, and people showed up to represent the craft and give back to the community.