When the women of the college graduating classes of 1969 were growing up, they were told they should only aspire to be a teacher, nurse, or secretary. After graduation, they helped form one of the "greatest societal upheavals" in United States history, according to Liz Roman Gallese, a member of the Skidmore College Class of 1969.
Hillary Clinton, the current frontrunner for the Democratic presidential nomination, graduated in 1969 from Wellesley College.
"I think it really is interesting and emblematic that she was part of that group because I think she's a product of that same experience," said Jane Startz, who graduated from Skidmore in 1969. "Even though it's been 50 years since then, I think people still aren't used to the idea of a female voice being the voice that represents the country."
Peter Barton, Startz and Gallese are producers of the upcoming documentary Women of '69: Unboxed, which is based on interviews with the Skidmore Class of 1969 from 45 years later. Although work on the movie started before Clinton announced her 2016 presidential bid, the producers thought the timing could not be better for emphasizing how "remarkable" the class of 1969 is.
Gallese originally got the idea to make a documentary because her class made a "yearbox" instead of a classic yearbook: the editor collected photos and hired a photographer to take photos of the graduating class and put copies of the photos in boxes for all the students.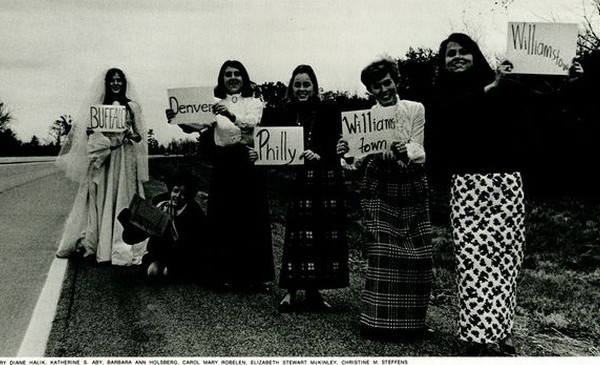 "The idea of the box versus the book was always appealing and the photographs were magnificent," Gallese said. "It sat on my shelf for years, for decades, and I always felt that there was something more there, something that should be brought out into the world."
Gallese, who has a background in journalism, wanted to make a documentary rather than write about the yearbox and the women in it because of the visual aspect. She contacted Startz, also a member of the Skidmore Class of 1969, who is a movie producer. The two worked with Peter Barton, a documentarian, to bring the yearbox to life on screen.
"[The photos] are classic historical documents that really gave you a birds' eye into this particular era in our history and one that was particularly important for women," Startz said.
Although not all of the women that Startz, Gallese, and Barton reached out to wanted to be interviewed, many members of their graduating class did end up telling their unique stories.
"I was so impressed with their openness and honesty and fortitude and how generous of spirit they were," Startz said. "It made me feel really proud to be part of that group. There was a real sisterhood that developed, coming out of that period at an all women's school."
Already, thirty women from the Skidmore Class of 1969 have passed away. Barton partially wanted to be involved in the making of the documentary because he believes in the power of saving stories in order to inspire future generations.
"The clock is ticking for all of us and that makes every minute precious," Barton said. "It makes these video records extra precious because of that immortality."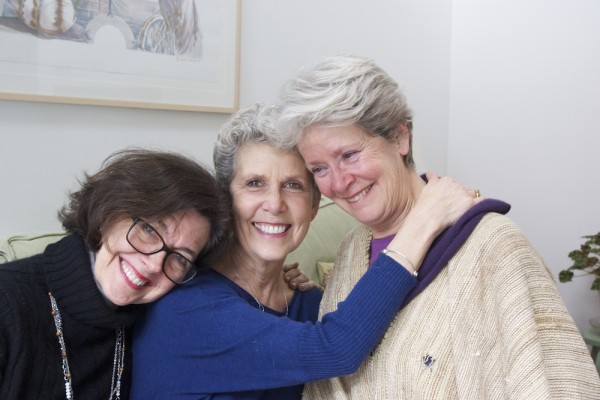 Gallese said that sitting in on some of the interviews became emotional at times because it made her reflect on all the "obstacles they faced, the goals they had, and the aspirations they saw for themselves," which were revolutionary for the time period.
"We are taking a look at 45 years of a lifetime — a young adulthood that began [during one] of probably the greatest societal upheavals in the United States in a long time, that reshaped women's lives," Gallese said. "We were left with the charge of having to build lives unlike our mothers' and grandmothers'."
One unique aspect of Women of '69: Unboxed is that the producers did not provide subtitles with the women's names during any of the interviews: they waited until the end of the documentary to go back and identify them. Only their job titles were shown, if the titles were relevant to what the women were talking about or provided humor.
Barton said the producers made this choice because they wanted viewers to focus on the women's personalities and individual stories.
"By not putting their names there, they were speaking from the perspective of '69 the generation," Gallese said.
Barton emphasized the importance of recognizing that although the movement toward women's rights has made huge strides since 1969, there is still work to be done. One woman in the documentary commented that today's young adults sometimes think that "liking something on Facebook" is enough work to make a difference, but that's not the case.
"The war is ongoing and you have to fight and defend yourselves," Barton said. "That was part of the impetus for me to get involved with Unboxed, because I understood that this struggle was far from over and we have to keep fighting."
Gallese pointed out that when they started college in 1965, her class "had to wear skirts to sit-down dinners," lived in dorms where men were not allowed, had curfews every night of the week, and "could only aspire to be a teacher, nurse or secretary."
"To think that one of us is now running—no matter what you think of her professionally or personally or politically—one of us is running, credibly, for president of the United States," Gallese said, "it's a remarkable generation that had to live its lives making some remarkable adjustments."
Women of '69: Unboxed is currently available on iTunes, Amazon, Google Play, and Xbox.
Correction: A previous version of this article in one instance stated the name of the school as "Skimmer." It also said three women of 1969 had passed. Sadly, thirty have.
Feature photo by Sedat Pakay courtesy of Liz Roman Gallese