There has long been a stigma that art students and science students don't mix. Even at Boston University, the College of Fine Arts is a good 20-minute walk from the science building.
Students from the Rhode Island School of Design (RISD) and Brown University wanted to close the gap between the arts and sciences, and in 2011, they started the STEAM (Science, Technology, Engineering, Arts, and Mathematics) Initiative. The club's goal is to integrate the arts into the STEM (Science, Technology, Engineering, and Mathematics) fields in an educational setting such as college.
"With STEAM, you can use the arts to express subjects in math and science and engineering and it helps visualize those concepts," said Katie Walker (CAS '17), the Director of Publicity for STEAM at BU. "But you can also use the STEM fields in the arts to make something more interactive or to illuminate the natural world."
According to its website, STEAM is "a student-led effort to ignite communications between disparate fields in academia, business, and thought." Ultimately, its aim is to integrate the arts into the sciences.
STEAM was founded in 2011 at the Rhode Island School of Design (RISD). Now, Brown University, Massachusetts Institute of Technology, Yale University, Parsons School of Design, Rutgers University, and Boston University have their own STEAM initiatives on campus.
Julia Pan, the Director of Finance and Event Organization for STEAM at BU, said that she and other girls wanted to bring STEAM to BU because the STEM fields and the arts "play off each other."
Currently, the STEM Education Coalition aims to increase education in the sciences because, according to their website, the United States' "future economic prosperity" relies heavily on students learning about the STEM fields. Studies have shown, however, that arts also play a vital role in increasing innovation and problem-solving skills.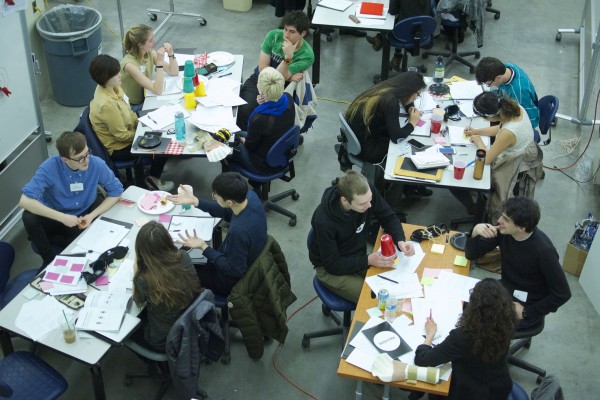 STEAM at BU's agenda is based on three "pillars": inspiration, which includes lectures and discussions to get people to think in a more interdisciplinary way; innovation, which puts discussion to practice by working together to create a product or project; and integration, which would help the greater Boston community through after-school programs and get the younger generation exposed to a more interdisciplinary approach to education.
Pan (CAS '18) also said that integrating the arts into STEM will help students who want to go into science and math fields in the future.
"No matter where you come from, you're going to be working with people with different backgrounds who specialize in different things," she said. "Having this opportunity to come together and see how they think, that's what we need to have here at BU."
Allison Dennis, the faculty advisor for STEAM at BU and a biomedical engineering professor, believes that STEAM is important because a lot of up-and-coming technology has design components. One project that the Brown and RISD STEAM teams are working on is called C+STEAM, which uses computer science and technology to create art, such as 3D printed mini busts and self-portraits. Dennis plans to teach a biomedical engineering design class that plays into the idea of incorporating the arts, specifically design, into engineering.
"Tech innovation is a very creative process," Dennis said."The more we can engage our STEM students in these creative processes, we can really stimulate innovation and change perspectives."
Dennis said that it is important for students to get a well-rounded education and for universities to resist fitting students into "separate boxes." Instead, according to Dennis, universities should encourage students from different disciplines to work together and combine their individual strengths.
"[Students] are limited in how they're supposed to spend their time in order to earn that degree," she said. "[STEAM] enables them to bring in both the tech aspects as well as the art and design aspects."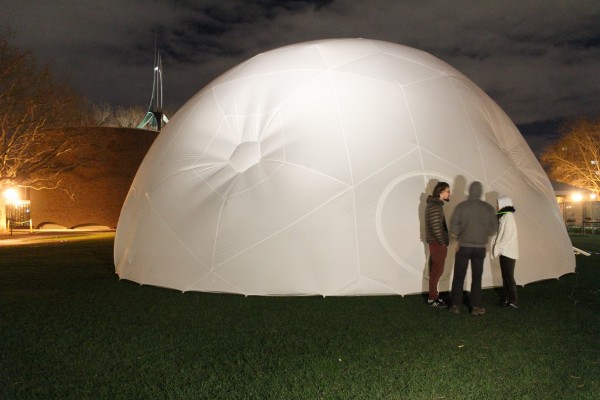 The Creative Approach to Science
Sarah Pease founded STEAM at RISD in 2011. She was working in the government relations office at the time and found out that RISD administration was pushing the STEAM initiative in Congress. Pease thought it would "make sense" to start a student arm of the initiative.
"The arts represent a creative approach to problem solving," Pease said. "What is really fascinating is when you compare the design process with the scientific process. They are much more similar than different."
Pease, who graduated from RISD in 2013 with a degree in furniture design, was especially interested in the STEAM initiative because she was choosing between engineering and art.
"Turns out, there's a whole network of students within the art school who were interested in pursuing these topics," she said.
In May of 2015, a resolution called H.Res.247 was introduced into the US House of Representatives that proposed adding art and design into federal programs that target STEM in education. Babette Allina, the Director of Government Relations at RISD, helped design the advocacy strategy for the resolution.
Allina said she wanted to be involved in planning the resolution because she has a double degree in painting and politics, so she understands that students can have interests in both technical and artistic fields.
"I have small children who are currently going through the 'No Child Left Behind' version of school," Allina said. "Both are creative, but school is not designed for individualized learning or creative thinking. It's pretty prescriptive. As a parent, I'm concerned with the current state of education."
Change Begins at the Elementary Age
"Even when you're a kid, nobody asks you what your favorite part of school is; they always ask you what your favorite subject is," said Arnheim (ENG '18), the Director of Interschool Relations and Arts Outreach for STEAM at BU. "The thing is, every subject plays off of each other, so when you grow up, you're not going to have one favorite thing."
Pease said that adding arts alone will not be the deciding factor in changing education; all the subjects students learn about in school, even art, must be incorporated and children should learn how they all connect and play off of one another.
"It's less about [teaching] art in elementary schools," Pease said. "It's about [exposing] students to the opportunities to think creatively about problem solving."
Rebecca Bourgault, an Art Education professor at BU, agrees that the integration of the arts and STEM should start at a young age.
"It has to come from [students] making sense of how the arts and science connect," Bourgault said. "Maybe we are growing towards a world where this interconnection of things is more obvious and valued. It seems to me that it's a long project, but our job is to teach future teachers how to make this visible to the students."
The STEAM initiative is important to Arnheim because aspects of art and STEM fit together naturally.
"There is not a lot of emotion in science– that's kind of the problem with it– you get the emotion through art," Arnheim said. "We aren't really human if we're just looking at everything with an analytical mindset."
Feature Photo Courtesy of RISD STEAM