Amidst the countless surprises of the 2016 presidential race, one of the most pronounced is young voters' support for Bernie Sanders: a 74-year-old, muppet-haired Senator from Vermont. After the most recent Democratic debate, the charismatic, 'Democratic Socialist' candidate's approval with Millennials rocketed still further after he took the stage next to Hillary Clinton.
A poll released on Oct. 25 by CBS and YouGov shows that Democrats aged 18-29 favor Sanders over Clinton 76 percent to 21 percent.
Much of the support for Sanders may be at the expense of the former Secretary of State. According to a Harvard University poll, in April this year 47 percent of Democrats aged 18-29 favored Clinton. 11 percent favored Elizabeth Warren and 8 percent favored Joe Biden; both have publicly declined to enter the 2016 presidential race. Millennials have been the fuel behind Sanders' campaign surge over the last months.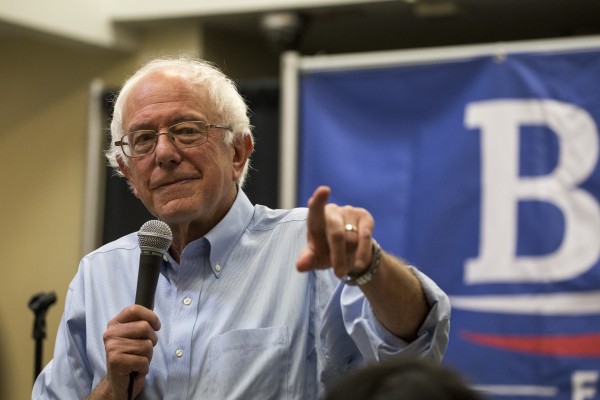 For so long, Clinton seemed a shoe-in for the Democratic nomination as a well-connected, experienced politician with a broad support base. Despite her presumed advantages, she has yet to win over the Democrats' hallmark youth voter base. But are young voters supporting Sanders over Clinton due to key policy differences, or a disparity in advertising prowess?
The websites of the two candidates are strikingly different in content and appeal. Clinton offers an outline of progressive policies; Sanders calls for a 'Revolution,' and aims to fundamentally alter the economic and political structure of the country.  The platform section of Clinton's website is described as 'Hillary's Vision for America.'  The counterpart on Sanders' site is titled 'On The Issues,' and doesn't mention the Senator's name once; rather, it is a call to action that incites voters to challenge "enormous economic and political power" or "continue to slide into economic and political oligarchy."
Millennials' attraction to Sanders' campaign is indicative of a strong desire for a fundamental change in federal investment in the economy and tighter regulation of the private sector. Support for Sanders among young American voters shows a fundamental discontent with the nation's leadership and structures of power, and a will to overhaul the U.S. economic system to make it more equitable.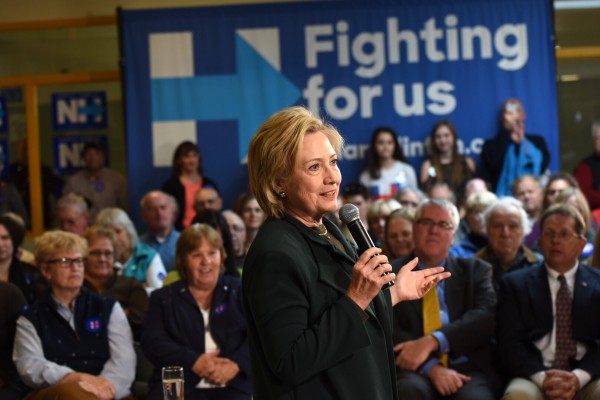 Economic inequality has been at the forefront of most political debates over the past few years, and how Clinton and Sanders address the issue is starkly different.  Clinton's economic platform emphasizes boosting small business growth, 'closing tax loopholes' for the wealthy and raising Americans' real income. Her policy is growth-oriented. Sanders' policy holds wealth inequality as its primary economic concern; he proposes hefty capital gains and estate taxes, the breaking up of financial institutions deemed 'too big to fail', and withdrawing from international trade agreements such as the North America Free Trade Agreement (NAFTA).  For two candidates in the same political party, those are strikingly different approaches to economic policy.
But what key policy differences are behind Millennials' support for Sanders over Clinton?
Kris Phillips is a volunteer for the official Bernie 2016 campaign and Coders For Sanders, as well as a business/economics student at The University of California at Riverside. Campaign finance reform initially attracted him to the Sanders' campaign.
"I hate the way campaign finance is currently run. … When money is pulled out of politics, private interests have much less sway and then (theoretically) politicians will focus on issues of public importance," Phillips explained.
The attraction to structural concerns like campaign finance reform among young voters indicates a desire for a substantial overhaul of the nation's economic and political system. That being said, Clinton and Sanders have nearly identical campaign finance reform plans; this says a lot about the difference in perception between the two candidates, as well as trust in them to deliver on their promises.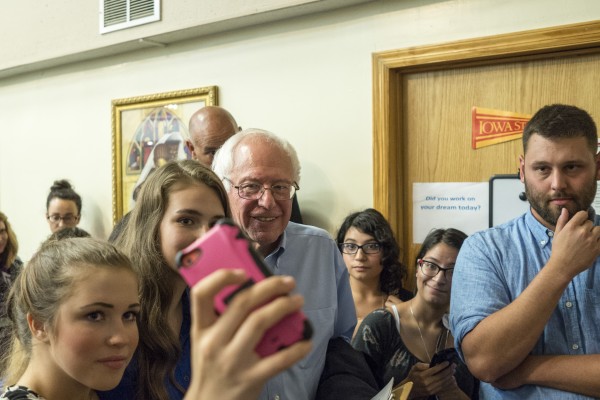 On his distinctions between Clinton and Sanders, Phillips opined, "Bernie seems to want to genuinely want to change this country and make it the most livable and well-off nation it can be. Hillary, on the other hand, seems to feel entitled to the office because of how close she came in 2008 and all she did as Secretary of State."
Morgan Frost, President of Boston University's College Democrats, voiced a similar opinion of the perception disparity between Clinton and Sanders.  "I think the most important differences between Bernie and Hillary are consistency and sincerity.  To me, and a lot of other young people, Hillary seems to express opinions that will get her elected [and] make her popular, and she changes her mind a lot."
"[Bernie's] entire campaign is funded by small donations of $50 or less, from individual people. Hillary's campaign is largely funded by corporations and her super PAC. Where a candidate's money comes from says a lot about his or her character," Frost continued.
The perception of Hillary as continuously out of touch and decidedly elite will be a significant obstacle for her ability to mobilize Millennial support.
Despite deeply-rooted support for Sanders, does Clinton still stand a chance at winning back young voters?
Hillary does have a substantial overlap with Clinton on environmental policy, student debt reduction, campaign finance reform and other issues. Phillips echoed the stance of many Sanders supporters when he clarified, "if Hillary wins the nomination, I will be forced to vote for her."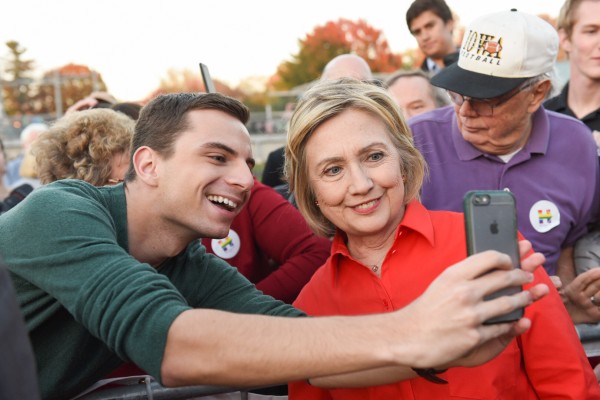 Frost similarly noted that "if Hillary gets elected she will continue the amazing policies of President Obama, but I think Bernie would expand these policies and make them even more progressive."
Sanders' flare and plan of sweeping reform may be preferable, but Clinton's message of continued economic growth and reinforcement of Obama-era policies are by no means rejected by young liberals.
While there may not be as much grassroots support for Hillary among Millennials, there may still be an opportunity for her to win key support from young Democrats with the nomination- especially if Sanders were to endorse her candidacy. Sanders' enigmatic persona and platform of sweeping overhaul might be substantially different from Clinton's, but their overlap has at least a shot of helping her. While the majority of young voters identify as Democratic or left-leaning, it remains to be seen whether grassroots support could be transferred from Sanders to Clinton.
The views expressed by those quoted in this article are personal opinions, and not the positions of their respective organizations.