Amongst the plethora of collegiate imports to Boston, one often hears complaints in the vein of, "Dude, the music scene here has nothing on (insert city here)." Rep Records begs to differ.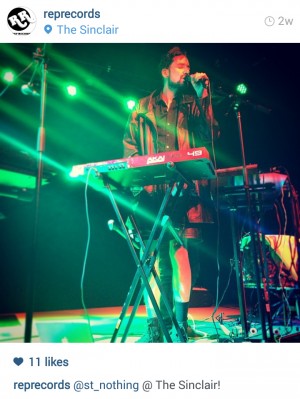 Rep is a student-run record label that, instead of signing artists onto a contract, focuses on promoting and marketing their music within the local scene, completely free of cost.
"Rep's mission is to acquaint the BU Community with the Boston music scene," says incoming president Alexandra Raman (COM'15). "Through multimedia platforms we hope to make local music a lot more accessible to students."
Comprised primarily of students at Boston University, Rep Records is multi-faceted in its approach to music publicity. "We separate roles into four categories: editorial, creative, social media, and booking," explains Jessica Leach (COM'14) departing president of the Rep.
This ensures that members cover all aspects of promotion, offering everything from write-ups and reviews to photography, graphic design, and concert booking. Oh, and it also promotes artists voraciously via its several social media handles! Musicians receive the type of promotion that they seek, and members have the chance to exercise their own skills in an area of interest.
"I'm an advertising major, focused on ad management as opposed to the creative side of things," says Raman. "So I try to apply those skills to Rep."
Over the last year, Rep has established more of a presence for itself amongst the BU community, hosting charity-related music events on a regular basis.
"It's nice to be able to put on shows that give back to both the music community and a worthy cause," says Leach. "We try to make our bigger events more creative, too, and incorporate themes and ideas so it's a more immersive experience."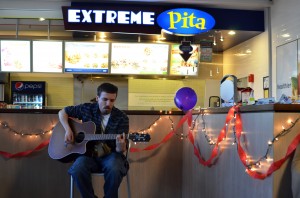 Events from this past semester have included the Extreme Pita Acoustic Night and the Throwback Dance, a good ol' fashioned, '50s high school-style throw down with live music (of course), which was co-hosted with on-campus fraternity Lambda Chi Alpha in order to raise funds for Relay for Life. Both proved to be great opportunities for local bands and solo artists to showcase their talent.
Rep's last event of the semester was held in collaboration with WTBU for their annual radio show awards held in BU Central, and included a line-up of three local bands.
"We accomplished a lot in Spring semester," says Raman. "We definitely want to keep that going next year."
As for the future of the group, Raman is already making plans. "Increasing Rep's 'brand awareness' would be ideal," she muses. "That way we could promote the music to a greater following."
The group has already come quite a ways in this aspect, following a massive rebuilding of its structure from the inside out in 2013.  "We've sort of had a clean slate," says Raman.
On the group's agenda for the upcoming year are new artists to represent, as well as the intention to collaborate more with groups both on and off-campus.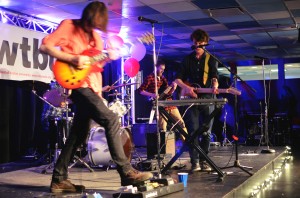 "There are so many groups in Boston with the same cause: uniting people with good music," says Raman of the various local PR and booking outfits. "It makes sense that we should work together."
As a graduating senior, Leach is confident in the continued level of involvement.
"I'd like to see more events, more presence, and maybe more movements toward services like a real record label or management company," she says.
"We've reached a lot of milestones in the past year, and I think we've assembled a really strong and talented team of students who are committed to making Rep great," says Leach. Indeed, the members of Rep hail from a variety of backgrounds and interests. But whether they be musicians themselves or simply music-lovers, at the heart of the group is an unconditional love for music, and a deep involvement in Boston's scene.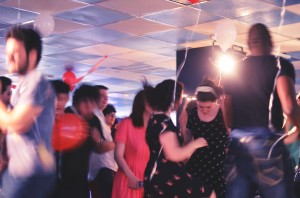 "You have to be passionate about local music, and Alex and I are fortunate to know a group of students who feel the same way that we do," she says. "I'm confident that next semester, when I've graduated, that the club is in good hands."
Into music? Want to get involved with Rep? Visit their website here.