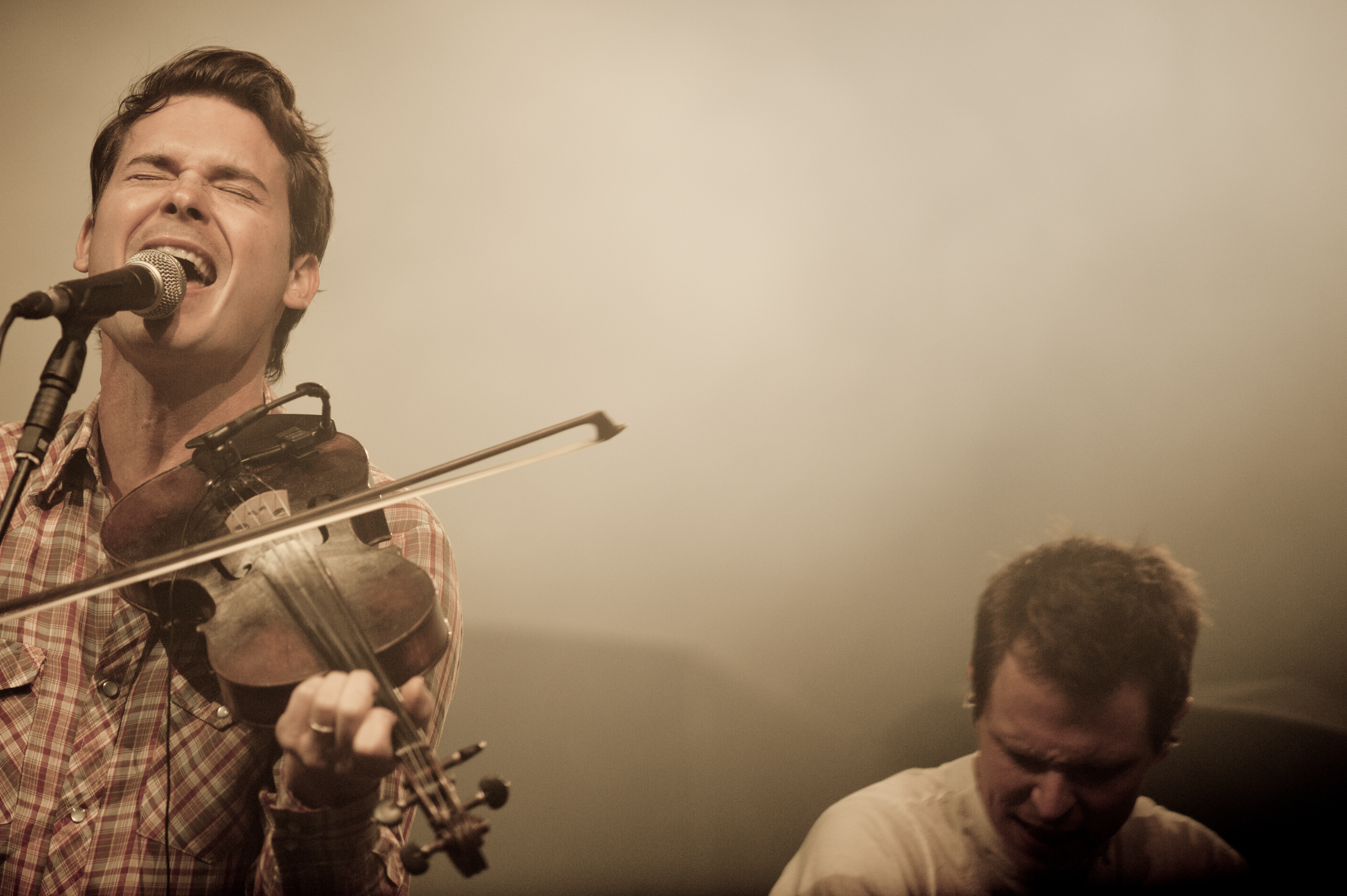 For those who have lost faith, old-time roots band Old Crow Medicine Show is here to correct any and all doubters of country. Though lacking the arrogance of having "something to prove," OCMS does indeed prove that any sort of milquetoast, poser quality has no place in this genre. There's no room for timidity in the world of whiskey swiggers, real-time wailers, and artists with something important to say. . . or better yet, sing.
I recently had the honor of chatting with smooth-talking Ketch Secor — OCMS's resident lead singer and fiddler, among other musical talents. Humble and inspiringly down-to-earth, Secor makes it difficult to imagine the warm drawl on the other end of the phone tearing it up in such a passionate way as OCMS's members are known to do. Musically, Secor's voice is the human equivalent to the gritty whine of the fiddle he commands onstage. And damn, does he do both of those things well.
To say that OCMS has "made it" would be underplaying their achievements. Recently inducted into Nashville's historical Grand Ole Opry, the culprits behind monster hit "Wagon Wheel" have four studio albums under their belts, with another to be released in July of this year. OCMS was a part of 2012 Grammy-winning documentary Big Easy Express, in which they go on a vintage train tour with Mumford & Sons and Edward Sharpe & the Magnetic Zeroes. The first week of March, the guys played a TD Garden show with The Avett Brothers, and have many more performances scheduled in the coming months throughout the country.
When I caught up with Secor, he warmly greeted me by saying, "Hey, it's Ketch," as though he were talking to an old friend. We chatted about everything from the changing landscapes of radio and country music to what it means to break through the middle tier into the world of recognition and fame.
—
The Quad: I know you got your start busking and were officially discovered in North Carolina by Doc Watson. Tell me a bit about "the story" of the band. How did you all meet? Form the band?
Ketch Secor: Sure thing. We started in the fall of '98 in Ithaca, New York. Let's see, that's about 15 years ago or so. Maybe we turn 16 this year. So we kept with it. We moved to Nashville about maybe 12 or 13 years ago and have been here ever since. We're members of the Grand Ole Opry, and we play a lot of different kinds of old timey music.
Q: Out of your four studio albums, two were produced by David Rawlings and one by Don Was. What was it like working with them? How much vibe does a producer bring to an album? Did their essentially opposite stylistic leanings, as artists, have an effect on the albums?
KS: The producer is like the chef, you know, and the band is like what's in the crisper drawer. He's gotta figure out how to make your fricassee piping hot. Every different producer we've worked with has had a different approach. Some more song-oriented, some more, you know, with the recording techniques. Others have a lot of pre-production, and others spend a lot more time on the mix. Right now, we're working with an Englishman named Ted Hutt, who's been the producer on our past album, and our forthcoming album, which comes out in July. His approach, Ted Hutt, has been a lot of preliminary work. Getting the songs right. We spent months and months, back and forth, you know, hammering out. . . you know, are we going to put in a bridge here? Is this the right verse?  Maybe we should swap the verses. That part of the process I really enjoy. I like being really prepared before you go step up to the microphone.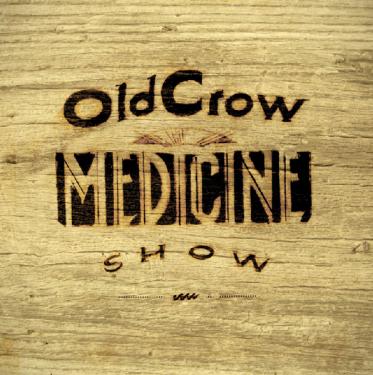 Q: The documentary you were a part of, Big Easy Express, won a Grammy. What was that experience like? What do you think you took away from it as a musician?
KS: It was just glorious. You know, just like, heavenly. Just to be on a train, and touring. Back a long time ago, that is the way that bands traveled. Bands that had steady bookings would, you know, go by train. A lot of big orchestra bands. Bix Beiderbecke and Louis Armstrong. There's a rhythm to the rails that feels a lot like the kind of music that we play. It's kinda herky-jerky. You wonder what keeps it on the tracks. Yet, still you keep rollin'. That whole experience was quite amazing. But the kind of thing that only comes around once. I mean, I don't know how we would ever duplicate it.
Q: Your most recent album, Carry Me Back, is special for a lot of reasons. Aside from a lineup change, what is different about this album?
KS: Well, it's like a ball team. We were like the 2011 Red Sox. They were the ones that sucked, right? Right. So a couple of our guys were eating fried chicken in the bullpen, and some guy was drinking beer in the dugout. As the manager, I was like — or at least as like the team captain. I guess it was Jason Varitek at the time. He kinda shirked his responsibilities. He formed out his team leadership. V-tek wasn't quite the beast he once was. Anyhow, when you go through a lineup change, you know, you're basically looking for a new shortstop. You've got a hole in your infield. I can't remember who they've got up there, who's at short, but hell they won. So I guess there's no arguing with the decisions that they made. And that's the way I feel about it with the Old Crow. You know, we needed to get a new shortstop in there. Now look at the devil play with grace and poise.
Q: You do a radio show: Old-Time Hour for Air Castle of the South (650 AM). What is the range of music you play? Do you think having a live radio show influenced the most recent album?
KS: Well, I love live radio. There's nothing like it, because whatever you say is beamed out so you better be quick. You gotta be good. You have to be rehearsed, yet unrehearsed. I don't think about it much, but certainly the experience of DJ'ing lends itself to the kind of work that I do as a performer in the Old Crow Medicine Show. You gotta be quick on your toes because you've got this assemblage and they're all looking at you and that's just like live radio. You know, you've kinda gotta be on your toes about it. The kind of music that we play lends itself towards that analogy as well, because so much of our stuff sounds like segues. . . yeah, it's a segue actually. I don't know, I guess since the radio consolidation efforts have been so prevalent in these past couple of decades, we're hearing a kind of radio that nowadays has had all of the live-ness pulled out of it. Almost like the live part of it was too much of a risk. I think it was too much of a risk, so they've chosen to have more formula and more computer involvement. But there's nothing computer driven about the Old Crows. We step up to the mic and we sing, and we holler. That's always what we've been. Whether we were playing at the T stop on the Red Line to Alewife, or, you know, at the Madison Square Garden or the…what do I want to say. The Garden in Boston. What do you call it now? See, it's just like that. We all know it's the Garden, but now it's like the TD North Center or something. But we all know it's the Garden. How can you be rebranded from something you know? Well radio is live, the DJ's your buddy. How can it be otherwise? You know, you call in and there's no answer anymore. That's 'cause your DJ, he recorded that loop six weeks ago. And the songs, you know, where the hell do they come from? They came out of some cyberspace cloud. But you can't alter the things that we understand as consumers of music. We think of the DJ as spinning it for us, you know. What happened?
Q: You guys were recently inducted into the Grand Ole Opry. What was that like after having had a residency there when you guys were first breaking into "the big leagues," so to speak?
KS: Well it was the realization of a long-time goal and dream that we would become members of the Opry. The Opry is the oldest institution in country music. Even though our brand of country is not much more country than like…let me put it in Bostonian terms. We are as country as, hold on now, I'll get this right. I keep thinking about the Red Sox now. What's the name of the band that always starts…Are you a Chicago fan? Are you a Cubs fan? Well, I'm trying to think of this band that plays sort of Irish punk-rock music. They're from Boston. They're not the Flogging Molly's. . . . oh, ok. Old Crow is about as country as the Dropkick Murphys are Irish. So all that to say is, we don't necessarily belong at the Grand Ole Opry, yet we're there because the Grand Ole Opry wants the Old Crow to be a part of that institution. Why do they want us? Because we sell tickets to young folks, and we can renew that contract that the Opry has with old time music. This is the kind of sound that built the Opry. You know, 75, 80 years ago it was fiddle and banjos. It wasn't Carrie Underwood back then. They're giving a nod to the great resurgence in American roots music. That's what the Opry is doing, and it's a good thing that they're doing it. They need us to be a healthy institution. They have to recognize that there's a positive change going on in country music and that we can turn a lot of people on to the Opry.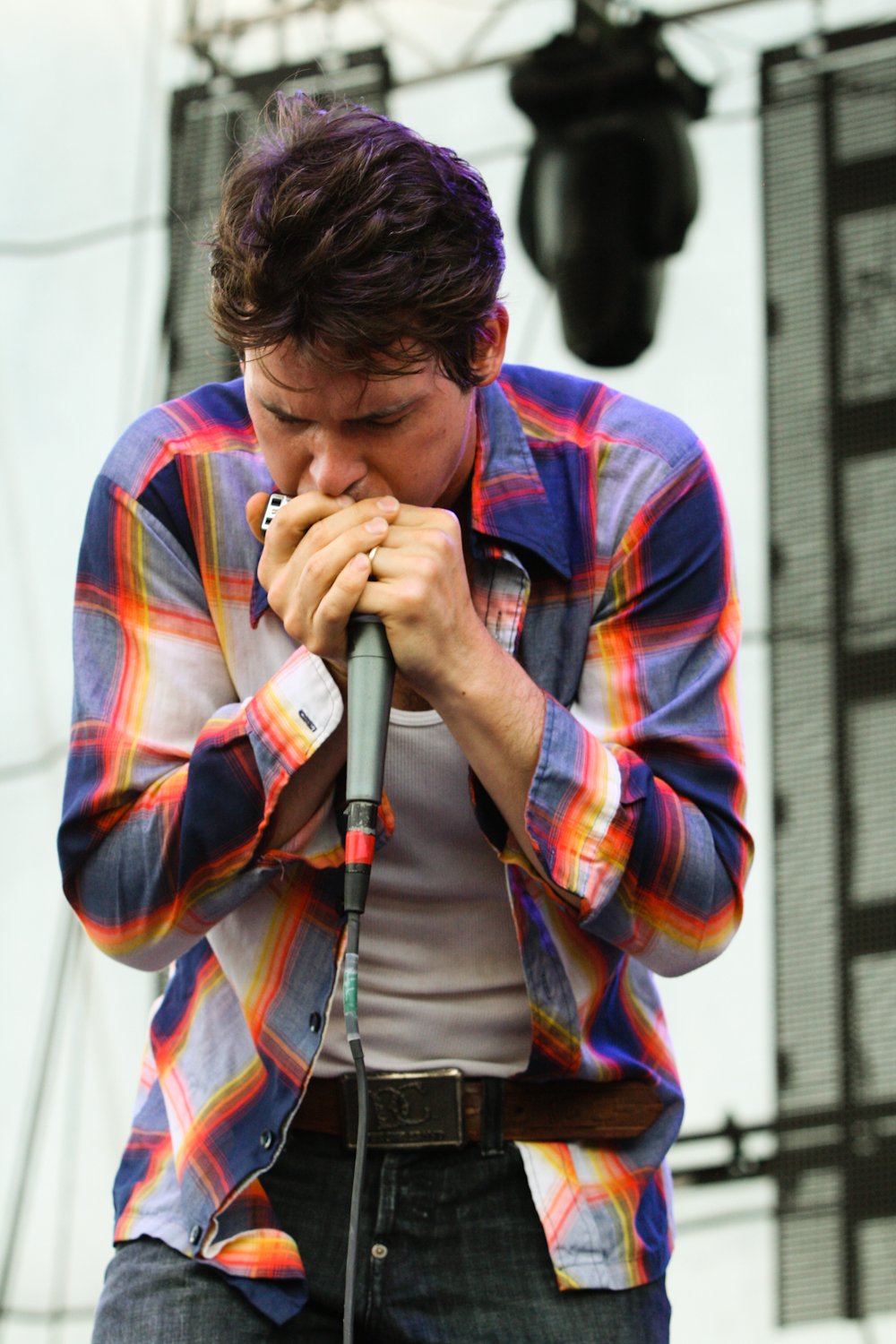 Q: "Wagon Wheel" was, and remains, a monster hit of yours, and is maybe a little less gritty than your other work. What is it like having one foot in the world of widespread fame and recognition that comes with a song like "Wagon Wheel," and then a foot in the world of creating raw old-time, whiskey-chugging roots music?
KS: Well, it's really quite an honor to have a song that can be to so many people what that song has become. I guess, you know, "Rock me, mama," is a song that you might get married to, make out to, bury your best friend to. It's a song for all your occasions. It's a song that the boy plays on his way to Afghanistan, and on his way home. And if he doesn't come home, they play it when they put him in the ground at Arlington. So, you know, it's a song that has become a lot of things. When I wrote it, it was just a catchy tune that had some truth in it that only a young person could conjure up. You know, it's got innocence in it. I think like Neil Young's "Heart of Gold," for me, that's what that song was. When I heard Neil Young's "Heart of Gold," I thought, "Wow. It can never get more authentic, real, than this. I've been a miner for a heart of gold. I don't even know what that means, but I know I'm lonely and want a cigarette."
Q: You once said in an interview that "American roots music is all about origins." Can you talk a little bit about what you meant by that?
KS: Yeah. The music is a road map to the American story. That's the thing about folk music is that it's this collective song that we have all lent a voice to. Each song points you back to where that song came from, and the songs that influenced it. In American folk songs, the routes — and I mean the roadway, the routes — are well trod. I think Pete Seeger is probably one of those great milestones on that road, and Bob Dylan, and Lead Belly, and the Carter Family, and Charlie Poole. For us, we're just another link in the chain that stretches back and includes all those folks. We're certainly not, to my estimation, as important as the legacy that was left by the people who . . . You know, like Pete Seeger. He taught Martin Luther King the words to "We Shall Overcome." You know what Martin Luther King said? He said, "That's a catchy song, Pete." Folk music has been right there at that crossroads where social activism has trod. It has armed all those placard-holding flag wavers. Anybody who's got something to shout in line has found, through experience, that it's better sung.
Q: Country is white man's blues. Do you think that the issues that are addressed in country music of the past are still pertinent and present? Or have the subject matter and mood shifted?
KS: Well, I disagree. I can't accept that country is white man's blues. Maybe it was. When I turn it on, I certainly don't hear the blues. What I hear on the stations, on the dial, is quite the opposite. It's more like music for white people to shop to.
Q: Do you think that issues talked about by Pete Seeger, years ago, have left country music and it's becoming a commercialized genre?
KS: Yeah, country has always had that delicate relationship with its place on the soapbox. It's sort of unwelcoming to the position of power that it has ascribed to. Like a reluctant prophet. Country's up there on the pedestal, it's up there on the soapbox, talking to all these people. Country music is so worried about the words coming out of its mouth, who they'll offend, who they'll lose, that they're not thinking about who they'll gain. There's this kind of reluctance in country music today to say anything of note. They've sort of stuck to the same sort of core. You can talk about trucks, and no one will get offended. You can talk about love and you can talk about kinship. You might be able to talk about war, but only if you're talking about patriotism. But that's not the kind of country music that I have anything to do with. That's the other side of the coin. For me, country music that I love always talked about what was going on, and was never afraid to say it. Like Loretta Lynn, talking about women's lib and hearing "Topeka, One's on the Way." Or even like Merle Haggard saying, "We don't smoke marijuana in Muskogee." He took a stand, his position was well known. Country music today doesn't want anyone to know its position.