Saturday evening, CFA's School of Music Opera program performed a collection of operatic scenes that completely blew my mind.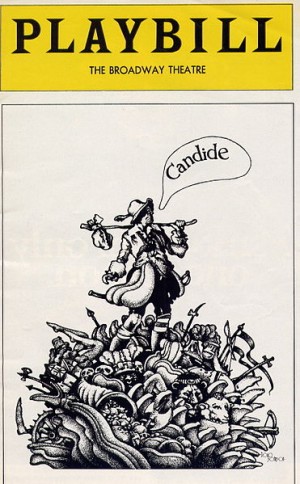 The aptly-titled Opera Scenes was a blend of fourteen scenes from classical and contemporary operas alike. Alongside well-known pieces by Mozart and Debussy were delightful scenes like "Bridge duet" from Jake Heggie's Three Decembers, which started out with a bang:
"God, it's windy!' sang Abigail Smith as Bea.
"And fucking cold," replied Tim Gorka as her brother Charlie.
Who saw that coming?
But rogue f-bombs aside, I was amazed and delighted by how emotive the scenes were.
Some were funny, like the hilarious Act II Trio from Gioacchinno Rossini's Le Comte Ory. The scene was a French love-triangle-gone-wrong, complete with a giant bed sheet and plenty of innuendo that kept the audience in stitches. Scene I from Gian Carlo Menotti's The Old Maid and the Thief was just as hilarious, with spinster Miss Todd (Deanna Boone) and her maid Laetitia (Carolyn Agguire) fawning over the "beautiful torso" of dashing thief Bob (Kyle Lanning).
Others were touching. "Bridge duet" actually turned out to be quite sentimental, with siblings Bea and Charlie singing about memories of their father, who died when they were young. The sweet "Lilacs duet" from Kurt Weill's Street Scene featured best friends Rose (Stephanie Nahous) and Sam (Tyler Diaz) singing about how they cared for each other, while a neighbor gave birth in the apartment upstairs (cue bloodcurdling scream).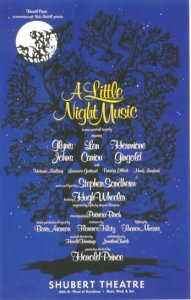 But what I was most blown away by was the fact that every performer could really sing. Every high note, tremolo, and harmony was practically flawless, no matter what language the performers were singing in. Katy Polk's clear soprano especially lent itself beautifully to the French libretto of Debussy's Pelléas et Mélisande.
The ensemble sound was also notable. The evening ended with a piece from Stephen Sondheim's A Little Night Music, which recently had a Broadway revival featuring Catherine Zeta Jones. Almost all the performers took to the stage for the amusing "Weekend in the Country," complete with old-fashioned tennis rackets, a flamboyantly bumpy "carriage ride," and a really stunning group sound.
For someone whose previous exposure to opera was a forced screening of Aida by a well-intentioned 6th grade music teacher, CFA's Opera Scenes completely knocked my socks off. The scenes were engaging, well-executed, and packed with exceptionally talented singers (and were way more entertaining than Aida). Bravissimo, ladies and gents. Bravissimo.
Want more opera? Be sure to check out the April mainstage show, Mozart's Don Giovanni!