As much as everyone loves ABC Family's 25 Days of Christmas, we've watched them show the same movies over and over again for years. I mean, Claymation is great, but it gets boring after about the twelfth time you've seen Rudolph light the way on Christmas Eve. So if you're tired of the mainstream holiday movies and are looking for something a little different to get you in the Christmas spirit, I highly recommend adding the following flicks to your Netflix queue.
Olive, the Other Reindeer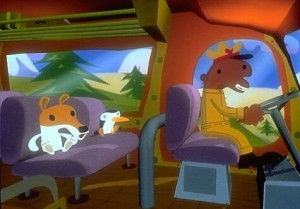 Nutcracker: The Motion Picture
Everyone knows the story of the Nutcracker: a young girl named Clara receives a nutcracker as a present from her mysterious (and vaguely creepy) godfather, Herr Drosselmeyer, and it comes to life and whisks Clara away to an enchanted land. You've probably even seen the ballet version and heard Peter Tchaikovsky's beautiful, iconic score. But for those who haven't (and for those who just want to re-live the magic), there's Nutcracker: The Motion Picture. The movie features Seattle's Pacific Northwest Ballet Company performing the ballet amongst Maurice Sendak's stunning sets, implementing special effects to create a unique storytelling experience. This movie is nothing short of magical and will leave you humming "Dance of the Sugarplum Fairy" from now until forever. Nutcracker: The Motion Picture is available for instant streaming on Netflix—be sure to check it out!
Just Friends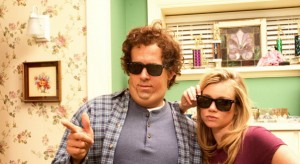 This movie just might fall into the "mainstream" category, but it's so hilarious that's it's worth a mention. In this Christmas rom com, Ryan Reynolds (swoon!) plays Chris, a guy who was chubby and awkward during high school but has now become a successful and very (like, very) attractive record producer. After a crazy series of events lands him back in his hometown for Christmas (I'm looking at you, Anna Faris), he runs into his old crush Jamie (who had friendzoned him like no other in high school), and decides to try and seduce her. But, naturally, things get complicated (I'm looking at you again, Anna Faris) and Chris eventually realizes what's really important in life when it comes to love and family. If you're looking for a cute holiday rom com or just really want to see Ryan Reynolds in a fat suit, Just Friends is definitely the movie for you.
Die Hard
I mean, this is technically a Christmas movie…right? In this action film, Bruce Willis plays  John McClane, an NYPD police officer whose wife, along with several others, is taken hostage on Christmas Eve by German terrorists (led by Professor Snape—I mean, Alan Rickman) during a company holiday party at the Nakatomi Plaza in Los Angeles. McClane escapes from the Germans with just a service pistol and, of course, goes on a mission to rescue the hostages. What ensues is a mix of shoot-outs, executions, and some truly high-quality explosions (all in the name of true love, awww) as McClane Rambos his way through the building battling German henchmen to save his wife. So yeah, definitely a Christmas movie. Yippee-ki-yay, motherf***er.