As the semester draws to a (scarily) fast end, we get caught up in a flurry of last-minute papers and projects that crop up through no fault of our own before finals week. It's during these times of stress and compulsive snacking that our beloved library gets filled up to capacity. And as the fateful week draws ever closer, one is hit with the stench of distress, insomnia, and stale chocolate-covered pretzels upon walking in the doors.
This is most definitely a time during which decompression is vital.
South Boston is one of the most peaceful neighborhoods around. With its beautiful architecture and charming restaurants and shops, it's a great place to hunker down and study away from campus, or just walk around in and get some much-needed fresh air.
A Guide to Decompressing in South Boston:
Coffee and Scones at South End Buttery (314 Shawmut Ave.): Your customary café recommendation, this bistro is the place to go when you're feeling fancy or escapist. Brunch includes everything from Huevos Rancheros to Strawberries & Cream Brioche French Toast, and a wine list complete with champagne.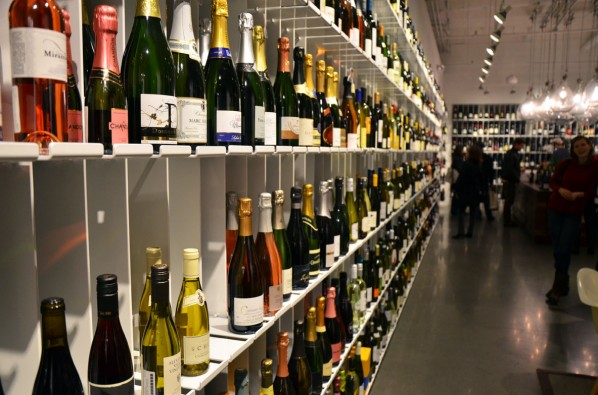 Or just get free samples at The Urban Grape (303 Columbus Ave.): With a motto like "Drink Progressively," it's hardly surprising that this wine store makes the customer's in-store experience its priority. Attention: they have free tastings every Thursday and Friday from 5-8 p.m. and Saturday from 3-6 p.m.!
Get inspired at Make Shift Boston (549 Columbus Ave.): This cooperative space pools the efforts of artists and activists from all over and is also an event space for various community and arts events. So make sure to check out what's on the program if you're in the area.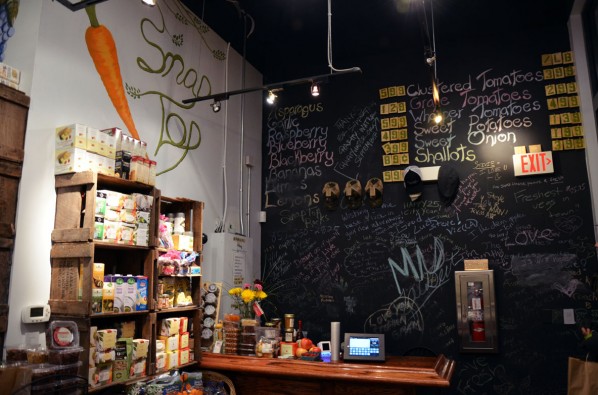 Grocery shopping at Snap Top Market (303 Columbus Ave.): It is a truth universally acknowledged that grocery shopping is good for the soul. And Snap Top Market has some of the best fresh produce in town. With a focus on local products, there are always samples to be had and new types of food to be tried out.
Jazz at The Beehive (541 Tremont St.): Stepping down into this eatery is like walking into a club from the 1920s. Decorated artfully in a style that is both Bohemian and elegant, this jazz club offers live music every day of the week. It's a mandatory experience for every resident of Boston, needless to say.
These places only scratch the surface of the wonders of the South End. But half the beauty of the experience is walking around and discovering the rest for oneself. It's the perfect mental respite, as there's only so much staring at a laptop/text book that can be done before we all begin to lose it just a little.