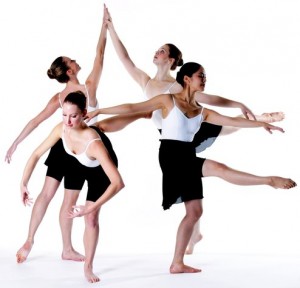 The goal of the dancer is to make the audience believe in her. When the audience is moved by the dancer, a relationship is created between the performer and the audience. As she begins to perform on stage, everything the dancer has learned becomes muscle-skilled, second nature—allowing for her personal creativity to shine. The pride the dancer gains from dancing allows her to conquer anything in life. In academia, numbers seem to reflect on the success of the student. However, the long-term success really does not come from a test grade, but rather from the skills one hones throughout life. When a student learns how to hone-in on a craft, the student is able to apply that same passionate pursuit to any academic situation. And when one is sure of something, one immediately becomes the best of his or her potential.
There is so much to gain from taking up an interest outside of academics, so why have the credit-based dance classes slipped in enrollment?
As reported by BU's Dance program, 900-1000 students are usually registered for credit dance classes per semester. It was reported that on average, 10 percent of the students drop their dance classes within the first five weeks. However, this semester 25 percent have dropped in that period. "It is discouraging to hear from a student 'I didn't know about this program'," says Micki Taylor Pinney, who has been heading the dance department since 1985. However, with everything being on the website these days, Micki thinks one can find the dance program if one knows where to look.
A bigger issue that dancers face is time commitment. In the credit-based dance classes, students are only allowed up to three absences, and dance minors are allowed up to two. The dance department cannot just redo the entire dance policy because "the developmental nature of our dance classes suggests a stricter policy," explains Micki. However, the program is flexible with the attendance policy. Students can easily make up the dance class by attending other dance classes. Micki also holds "end of semester classes," where students can make-up classes during the study period before finals. Adjustments can be made to the policy, but the dance department cannot just lower their standard entirely because, as Micki says, "We have to keep the integrity of the program."
Students' perception of the dance program could also contribute to the enrollment drop. More dancers tend to be part of the BU dance groups rather than part of the credit-based dance classes. Micki speculates that students would choose performance over classes because performance is perceived as being very "glamorous." Living in a commodified society, it is sometimes difficult to see what goes into making a beautiful piece of choreography.
BU's ballet teacher, Margot Parsons, who has taught at the dance program at Harvard, found it surprising how there are more Harvard students than BU students studying the arts. She feels that Ivy League students would want to be more focused on academics rather than personal hobbies. However, Margot believes it has to do with the image of the dance program, as Harvard houses dance in its own art facility. The connotation of the BU dance program being at the FitRec, rather than at College of Fine Arts (although dance minors are registered under CFA), gives the image of being "less professional." However, Boston University is a highly ranked research university, not an arts school, so there has to be a balance.
When students do choose between academics and dance, more often than not, they choose academics. Due to today's competitive work force, there is much pressure on students to do well. The subjects and interests that are not seen to have direct benefits for the work force are pushed out of the way. However, this vision is short-sighted. Margot says, "Dance is focused on the personal quest rather than the product." Students nowadays are so focused on the end goal that they forget about the present moment, which results in falling short of living a full life. "It is pure self-discovery in dance," and finding the "deep, inner sense, [the] individual," says Margot.
Mimi Bouabidi (CGS '17) has always had a passion for dancing. She did not have any formal training, having only taught herself through Youtube videos, but she is a natural at it. In high school, Mimi made her own hip-hop dance team and was captain of it. She did not take any dance classes for the fall semester as she felt it would be too "intimidating." Fortunately, her passion overcame her fear, and Mimi is interested in taking the hip-hop class here next semester and is thinking of doing a dance minor. "[The experienced dancers would] be better than me, but eventually I could be better than them" says Mimi. She wants to work hard, a trait that is not only important in dance but in all aspects of life. "I want to see how great I can be," continues Mimi. Dance not only gives her perseverance, but also allows her to be more than just "Mimi." When Mimi dances, she simply feels good about herself.
The dance program here at BU is truly a hidden gem. The dance instructors at BU are of high caliber, with extensive backgrounds and their own dance companies; they can teach anyone to dance and can continue to condition the skilled dancers. There is truly an aesthetic appeal in the dance classes: being taught by master teachers and having the opportunity to dance in spacious and state-of-the-art facilities. In the ballet classes, a pianist is playing the music rather than a recording. And, of course, ballet is not the only course offered in the dance program—there are over 30 credit-based dance courses that students can take. Micki hopes that students see how dance is not only beneficial to their health, but also beneficial to their well-being. Students should really take the time to do what they love, because the passion they find in whatever they do now will help them grow into stronger characters.