Just how did former chairman Andy Mooney revive a struggling Disney Consumer Products division in the early 2000s? He was inspired after taking in a "Disney on Ice" show in Phoenix.
"Standing in line in the arena, I was surrounded by little girls dressed head to toe as princesses," Mooney recalled. "They weren't even Disney products. They were generic princess products they'd appended to a Halloween costume. And the light bulb went off."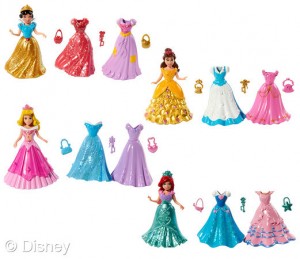 Soon, the Disney Princess line was born…and has turned into a $4 billion retail business of costumes, clothing, school supplies, bedding, and more. No longer were princesses just accessible by DVD, where they'd already made an impact—now they were everywhere.
While there are no studies that prove that Disney Princess products are detrimental to young girls, feminist author and mother Peggy Orenstein wrote in the New York Times that their ideals can be troublesome to adolescent girls.
"There is evidence that young women who hold the most conventionally feminine beliefs—who avoid conflict and think they should be perpetually nice and pretty—are more likely to be depressed than others and less likely to use contraception," wrote Orenstein. "What's more, the 23 percent decline in girls' participation in sports and other vigorous activity between middle and high school has been linked to their sense that athletics is unfeminine."
Two ad campaigns recently made headlines, however, for pursuing a less regal route. The first, a campaign for Louisville Ky. based Mercy Academy, an all-girls Catholic school, gives a straightforward message: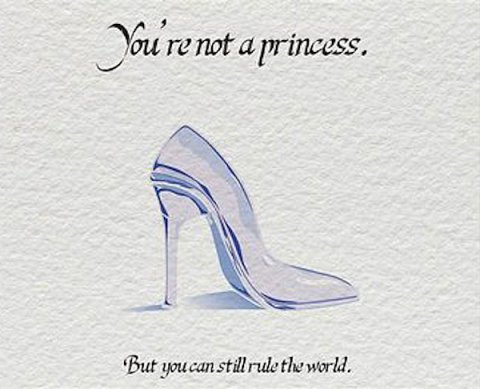 "Choose Mercy Academy, and you'll leave prepared to write your own story…one that's way better than any one of those silly fairytales," the various student narrators in the school's promotional video say.
Another ad reads, "Don't wait for a prince. Be able to rescue yourself."
The campaign received a positive response, and  is "exactly what a 13 to 14-year-old girl needs to hear," said principal Amy Elstone.
Today Show News Anchor Natalie Morales also lauded the school's striking but much-needed message about writing your own story instead of expecting your life to play out like in a fairytale.
"You watch the Hollywood romance movies and you see the happy ending and the guy always comes in and saves everybody and everybody lives happily ever after and that's not life," Morales said.
The toy company GoldieBlox also has a message about empowering females—but from an earlier age. The company, which sells construction games for girls, produced a viral YouTube commercial for their product in which young girls worked a Rube Goldberg machine made out of their pretty and pink toys. Their machine comes to life accompanied by a re-worded Beastie Boys tune, "Girls."
Considering how we've been fighting for women's rights in America since the Civil War era, it's safe to say gender equality, feminism, girl power, et cetera have been on everyone's minds for a while. Yet, that doesn't exactly mean we're there. It is unclear how much effect the "Princess Culture" we've grown up with has, but it's hardly an example for what most strive to see from the women of our generation and beyond. Both ads capture this sentiment; the Mercy Academy campaign draws on the importance of being an independent, self-sustaining woman. Meanwhile, in the GoldieBox ad, we see a toy company pushing young girls to break into the male-populated STEM fields and turn away from the pretty, pink dolls and knick-knacks girls are usually assumed to play with.
Take a final (slightly creepy) note from United Staes Supreme Court Justice Sonia Sotomayor, in a recent Sesame Street cameo: "Pretending to be a princess is fun, but it definitely isn't a career."