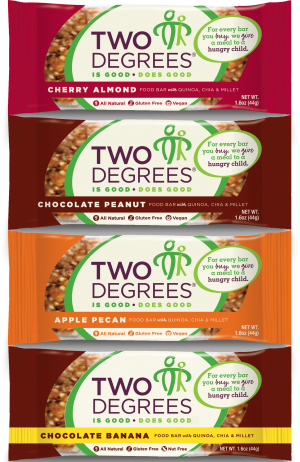 Anyone who has found themselves at the helm of a social media project, whether it be for a club or an event, has probably struggled with getting people to care. Breaking the shell of apathy that seems to surround many students when it comes to social media is no easy task, but according to Peter Walters, the director of marketing for Two Degrees, the answer is simple: "Cute puppies."
Let's wind back a little. This past Friday and Saturday, Northeastern University was the host for the Millennium Campus Conference, an annual event that draws speakers from around the world to discuss social justice. In panels on social media and marketing and the effects of social movements, speakers discussed how social media is being used as a tool to promote messages.
Judith Rowland, from the Global Poverty Project, asked the crowd, "How many people here have organized a student event that nobody came to?" The number of hands that were raised was met with lots of sad laughter from the audience. The questions of the crowd dealt most specifically with student apathy towards events and social outreach projects, something event coordinators and student leaders probably know all too well at BU.
One person asked how to get students to care about what is promoted on social media, and how to overcome apathy. "It's like being an artist," said Mario Chamarro of Make it Happy, "You're throwing messages in bottles, hoping someone will find them."
"We have to meet people where they are," Rowland advised. "We have to find their values and be approachable." This seemed to be the general consensus from the panelists on social media, and planning in general. They all discussed how they'll offer concert tickets, discounts on products, and even a night of free drinks at the bar, just to get people willing to hear their message. It was sobering to see firsthand how many noble causes are frequently ignored.
A BU student with Students Helping Honduras, an organization on campus that is dedicated to fighting poverty in Honduras, also expressed these problems with getting students to care about events and messages. "Share things people want to see," Walters told her, noting that he filters Two Degrees's Facebook page for content that comes off as too depressing, and makes sure that simple and engaging content is prevalent. "People love a Gandhi quote, but anything actually about the organization and they don't care."
The main piece of advice that was offered for everyone else, for the consumers, to overcome their own apathy towards social messages was to be conscious of what you interact with. Whether Facebook, Twitter, or Tumblr, look at the messages you're liking and take a moment to check out the page. Read their info, go to the website, give it the courtesy of a run-through. It's a more meaningful and active way to interact with all of the social media in our lives, and it fights the passivity of liking a picture of some cute dogs before scrolling down the news feed.
For more information on the Millennium Campus Conference and the companies present there, go to http://www.mcc2013.org/