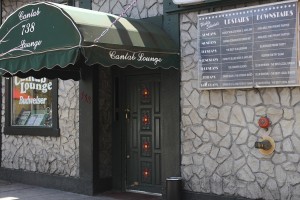 The title is misleading in that it suggests a lot of sleeping is somehow involved. Well, life isn't perfect for one, and we really wouldn't have much of a blog post for another. In all seriousness, it's finally cold enough that leaving home in the morning is a bit of a struggle. From those initial agonizing moments when one works up the will to leave the comforts of their bed to the act of donning an offensive number of layers, it's plenty clear that winter is a hard season to deal with.
When you're out and about it's important to know that there is warmth to be sought out in the city of Boston, and not all of it is located in coffee shops. So here are a few places that offer a temporary respite from the clouds of condensed breath and gaggles of red noses that are to haunt the sidewalks for the next few months:
A List of Warm Things in Boston
Spoken Word at the Cantab Lounge (738 Massachusetts Ave): if you're into spoken word and slam poetry, the Boston Poetry Slam holds a show every Wednesday at the Cantab Lounge in Cambridge. Tickets are only $3 on most nights ($5 on special nights), and the lineup consists of solely spoken word poetry. So head out there for a night dedicated to poetry in all its forms.
Hot chocolate at The Thinking Cup: Yes, yes, it's a coffee shop, but there had to be at least one in here! The Thinking Cup is very much a wintertime hideaway with its dim, cozy lighting and interiors. There are two locations, the original by the Commons (165 Tremont St.), and the newer one in the North End (236 Hanover St.), and both offer amazing Stumptown coffee. Be sure to try out their French Hot Chocolate, which has the consistency and decadence of melted chocolate in a cup.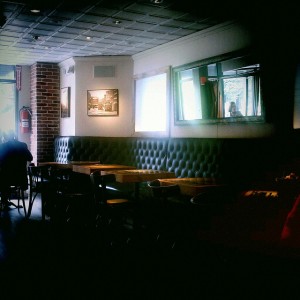 Hookah and Mezze at Habibi's Lounge (1217 Commonwealth Ave): Entering this basement space is like stepping into a different world. Habibi's Lounge, with its Middle Eastern décor, is a cocoon of warmth and flavored smoke. Enjoy their many Hookah flavors along with some authentic Middle Eastern snacks.  
Pho at Xinh Xinh (7 Beach St.): Nothing says comfort like a big, steaming bowl of pho. This traditional, broth-based Vietnamese dish is the height of heaven when done well, and Xinh Xinh in Chinatown does the job admirably. Both cheap and tasty, this Vietnamese restaurant offers authentic food on a budget.
Get your chocolate fix at Max Brenner (745 Boylston St.): From the smell of chocolate permeating the air to the orange and brown interiors, Max Brenner offers the best kind of shelter from the cold. Indulge in their signature chocolate drinks, or desserts, and forget about the outside world for a while.
Music and Trivia at The Druid (1357 Cambridge St.): Nobody does winter better than the Irish. Grab a pint of Guinness, and some fish & chips, and partake in The Druid's nightly entertainment, be it Irish music on Tuesdays and Saturdays or trivia on Webnesdays.
Or you can just stay in bed, that's fine too. But for those of you brave enough to venture outward, may this serve as a good starting point.