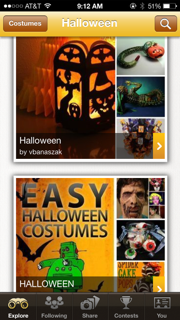 Halloween is just around the corner (or for some of us just a few hours away), and that means it's time to get some last-minute costumes together! Sure, you could google "funny costumes" and see what comes up, but let's be honest: we're college students, and we have midterms. That means no money and no time to make anything too complex.
That's when we download Instructables on our phones. Instructables is an app available for iOS7 that's perfect for anyone looking for DIY projects. For this time of year, it couldn't be better. A simple "Halloween" search will bring up how-to's for everything from costumes to decorations to horribly disgusting-looking (in the best way possible) hors d'oeuvres. This app, with the help of contributing users who share their Instructables, breaks each project down step-by-step with pictures and videos to assist.
You know all those costumes you see on the internet that make you go, "That's so clever, but I could never do that!"? Instructables can help you construct a top-notch Converse shoe costume (yes, you read that correctly) just in time for the coming week's Halloween festivities.
The app, of course, is not limited to its Halloween uses, however. By choosing from its list of categories, you can find how-to's in cooking (subcategories include "Bacon" and "Homebrew"), home furnishings (see "Smoke Breathing Ravey Stags Head"), technology (featuring Steampunk and make-your-own robots), and anything else you can think of (including normal, non-"Ravey" things).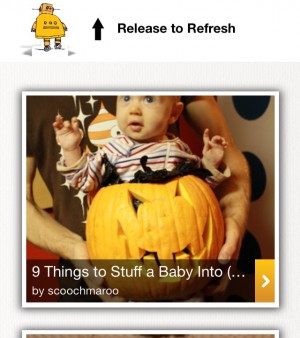 Given the array of DIY projects available on the app, it can be a little difficult to navigate, especially when viewing it on your iPhone's screen. Being one of those everything-but-the-kitchen-sink type apps, it contains an intimidating amount of content. The search feature definitely helps if you know what you're looking for, but if you're just browsing, prepare for A LOT to rifle through. Upside? You'll never be bored again.
If you're already a do-it-yourself kind of person, spread the wealth by uploading your own projects with instructions and pictures. Your followers can see them, and if they're popular, they'll show up on the app's homepage.
So whether you need a makeshift costume this week, want to take up carpentry, or just need something to look at before class starts, give Instructables a shot. Not only is it good for a chuckle, it also might just inspire you to make something awesome.