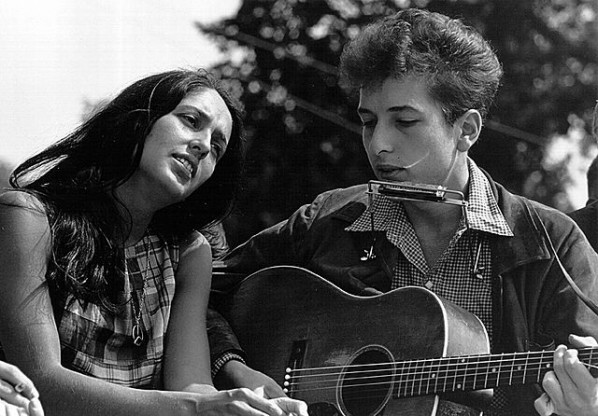 Christopher Ricks' office looks like any other professor's office – with one exception. Behind a desk sits a small bathtub.
"It's Bob Dylan's childhood bathtub," said Ricks, a professor at Boston University.
The bathtub has an affidavit and belongs to two Boston University alumni, but Ricks keeps it safe in his roomy office.
"It's also used for charity," said Ricks with a smile.
Ricks, also a literary critic and a knight, is probably best known for his love of Bob Dylan. Slouching on his sofa, Ricks recounts with a childish grin the first time he met Dylan in 2001 at a concert in Boston.
"He said, 'Mr. Ricks, we meet at last.'
They spoke for 20 minutes before Dylan took the stage. During that time, Dylan asked Ricks if he liked the politically-charged song "The Lonesome Death of Hattie Carroll."  He said yes, of course, but intentionally kept his chatter brief.
"I didn't want to be a bore or a leech," he said.
It was an unforgettable and humbling moment for Ricks. One can only imagine meeting a hero; for Professor Ricks, that person was Bob Dylan. He considers Dylan a "genius" and much more than just a musician. This genius led him to write a book—528 pages–called Visions of Sin, analyzing Dylan's songwriting and rhyming scheme. Ricks makes sure to note the book is not a biography.  It really is the only definitive work on Dylan as a songwriter and poet.
Last year, Ricks gave a series of talks on major themes in Dylan's music including love and salvation. One of his talks had a big impact on sophomore Liliana Castaneda.
"I definitely have a greater appreciation of Bob Dylan now. I realized how much of a difference emphasis on certain words makes in a song," Castaneda said.
However, Ricks' fascination with the '60s icon didn't come out of nowhere. He loved the written word ever since he started reading.
Born in Beckenham, Kent in 1933, he attended boarding school from ages 8 to 18, and recalls being known as a bookworm.
"Books are a great refuge. They're a great asylum," Ricks said.
While at school he was viewed as an odd child mostly because he chose classic literature over comic books. He recalls his early childhood with a British sense of humor and does not seem to care that he stood out. He says of his classmates, "they think [people who love books] need spectacles."
With a passion for literature, Ricks went on to teach at Oxford, Bristol, and Cambridge before coming to BU in 1986 where he now presides over the Editorial Institute, which is a school dedicated to editing various works of art. He has written numerous books analyzing poets like Keats, Tennyson and T.S. Eliot. English literature was his first love and it gave him the foundation to appreciate Bob Dylan's poetic lyrics more than the average listener.
Ricks is the Yoda of literature. In one conversation, he quotes the first chapter Jane Eyre, a line from Nietzsche, and C.S. Lewis. This guy really knows his stuff, and it shows. His endless knowledge is an admirable feature of a 78-year-old man. Those who work closely with him could not agree with him more.
"Christopher Ricks is the most intelligent person I have known, and one of the great literary critics of the twentieth and twenty-first centuries," says Archie Burnett, an English professor at BU and co-director with Ricks at the Editorial Institute.
Although he only teaches a CAS core humanities class and classes at the Editorial Institute, he gives different talks throughout the year, usually through the Gotlieb Center in Mugar. Fingers crossed he'll do another on Dylan.
When asked if he has a favorite Bob Dylan song, Ricks says "There's something personal and endearing about favorites…they're not necessarily the best." With Ricks, you'll never get a one-word answer, which makes him so great to talk to. He eventually tells me his favorite song is "I Want You."
Why? Ricks doesn't give an exact answer, but he conveys the simplicity and beauty within the song by repeating the lyrics.
"Because I, because I…want you."