Since The Quad represents such a diverse group of students, it would be impossible to compile an all-inclusive list of every movie, album, book, video game, TV show, and internet sensation of the year. Instead, we have asked each of our writers to submit what cultural items or events they think represents the 2011 had to offer.
Movies: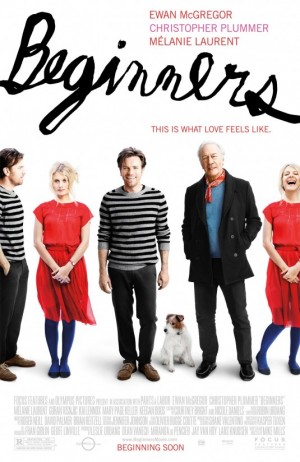 Beginners (Dir: Mike Mills)—This year had a lot of melodramatic quirky love stories (One Day, Like Crazy), but none were as original as Mike Mills' semi-autobiographical tale about falling in love in the wake of his father's death. The narrative structure is as odd as the plot itself; Oliver's (Ewan McGregor) past and present are intercut. Through the past, we also see the story of his recently-deceased father (Christopher Plummer) who, within his final years, came out as a gay man. The multiple story-lines are tied together with Oliver's mopey-yet-poetic voiceover—and boy are good voiceovers are hard to come by lately. Plummer's performance is as good as he's ever been, and Mills handles the topic with care and admiration (and a couple laughs thrown in along the way). —Joel Kahn, Publisher.
Harry Potter and the Deathly Hallows Part II (Dir: David Yates)—The release of the second part of Harry Potter and the Deathly Hallows marked the end of an epic saga that has spanned over a decade. It has since become the highest grossing film of 2011, and people around the world lined up for hours to partake in the midnight screening when it premiered on July 15th. Who knew that J.K Rowling's novel about a boy wizard would have such a cultural impact on our generation? Not only has it spawned millions of fans, it has also created an intense, almost cult-like fandom rivaling that of the Lord of the Rings or Star Wars. Throughout the years, Harry and the gang have touched upon some decidedly grown-up themes beneath all of the witchcraft and wizardry, giving us a good dose of morality in between the adventure. They explored the importance of friendship, triumph of good over evil, the power of bravery, and fearlessness in the face of death. All of that aside, it was a damn good film that was chock-full of wand-waving action and unforgettable sorcery. Alas, all good things must come to an end, and Harry Potter and the Deathly Hallows is a satisfyingly magical conclusion to an equally magical series.—Ruth Chan, Film Writer.
Melancholia (Dir: Lars von Trier)—Lars von Trier's latest movie is a dark, immersive, and utterly Wagnerian epic about attachment and the end of the world. It's drenched in symbolism and all too heavy-handed, but von Trier's vision is delivered with such profundity that we have no choice but to submit. In one forgettable but telling scene, an ultra-gloomy Kirsten Dunst tears down twee, abstract paintings in a manor-house library, and replaces them with pictures of primal hunters and decapitated Medusas. "Enough with your playful Hollywood films!" von Trier is saying. "Look at death. Look at truth!" It's one more reason to loathe the man, but it's also genius—an unavoidable piece of 2011.—Conor Gillies, Photographer.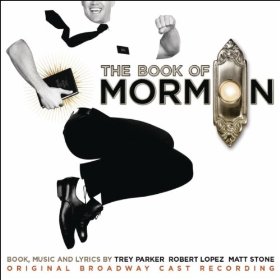 Music:
The Book of Mormon (Original Broadway Cast Recording)—Hello! Yeah, so I'm a musical theatre nut. But even those who can't stomach the Rodgers & Hammerstein classics will appreciate the soundtrack from 2011's Tony Award Winner for Best Musical. It's written by the guys who write South Park, so it's offensive, it's bitingly satirical, it definitely plays to stereotypes – and, of course, it's hilarious. As it tells the story of two Mormon missionaries sent to convert a population in rural Uganda, the musical pokes fun at organized religion, Americans' perceptions of African culture and Orlando, Florida. The show also parodies other popular Broadway musicals; compare Elder Price's solo "I Believe" to "I Have Confidence" from The Sound of Music and the missionaries' duet "You And Me (But Mostly Me)" to "The Wizard and I" from Wicked. This soundtrack definitely has something for everyone. The actors' voices are as expressive in the recording studio as they would have been in the theatre, the tunes are unbelievably catchy (I have to be careful to not sing "Hasa Diga Ebowai" in public places), and it's so damn funny. Check out the performance of "I Believe" from this year's Tony Awards, then buy it on iTunes for $10.99 – you simply won't believe how much this "book" will change your life!—Lauren Michael, Copy Editor/Campus Writer.
Kreayshawn—The most important thing that happened to me—nay, the world—this year was Kreayshawn. In case you missed her summer smasher "Gucci Gucci," her MTV Video Music Awards nomination, her Complex and i-D magazine covers, Lil Wayne's nod to her on his latest mixtape or her high-profile beef with Game, the pint-sized Bay Area rapper is a need-to-know as we enter 2012. The 22-year-old signed a reported $1 million deal with Columbia Records in June, and is expected to debut her first full-length offering early next year. Kreayshawn reps the underdog—lets face it, there aren't many white female rappers. She's a perfect example of 2011's unapologetic need for envelope-pushing craziness and brings amazing talent in an unexpected package.—Nee-Sa Lossing, Music Writer.
The Weeknd—My pick for 2011 is Abel Tesfaye, the R&B singer otherwise known by his stage name 'The Weeknd.' Tesfaye, a Toronto native, is hands-down one of the most talented and acclaimed singer-songwriters on the scene today, while being a hermit. Case in point: he has no record deal, yet has received critical attention for his mixtape, House of Balloons, which dropped in March of this year. It was quickly popularized after being featured on the website of fellow Canadian, rapper Drake. From there, the 21-year-old has created a frenzy. However, he has only held a few concerts, has one music video (although he has inspired countless tributes) and except for his follow-up, the equally beautiful Thursday,there doesn't appear to be a full LP on it's way. Tesfaye has thought-provoking lyrics and smooth, cold voice, and his background is equally interesting. He has brought the true curiousity back to music and to that I tip my hat to you, The Weeknd. Thank you for bringing back the beauty and pain of R&B.—Chris Walker, Campus Writer
tUnE-yArDs—Every song off tUnE-yArDs' sophomore release, WHOKILL, starts with a booming, looping Carribbean-inspired beat, and Merrill Garbus' vocals add to the pseudo-island feel.  All that authenticity holds firm even after you find out she's a white lady from Connecticut. Garbus isn't trying to leech off someone else's culture. Her lyrics are distinctly about herself—from the body-image obsession of "Es-So" to the tragic story of "Doorstep". Garbus even pokes fun at herself on the LP's standout track, "Gangsta", in which she sings, "What's a girl to do if she'll never be a Rasta?// Singing from her heart, but she'll never be a Rasta." With WHOKILL, I think she's earned the right to be an honorary Rasta…for the year, at least. —Joel Kahn, Publisher.
TV:
Homeland (Showtime)—The TV landscape of today is flush with great content. Sitcoms like Community and Louie continue to push the envelope of TV comedy and dramas like Breaking Bad repeatedly up the ante of television quality. My pick for 2011, however, is a new show. Though the new shows of 2011 have largely been swings and misses, one new show has shown a level of quality and maturity in storytelling that is unparalleled on TV today. That show is Showtime's new series Homeland. Claire Danes' turn as the unhinged CIA agent Carrie Mathison is consistently strong from episode to episode. Supporting performances from Damian Lewis (as the marine and ex-POW Nicholas Brody) and Mandy Patinkin (Carrie's mentor, Saul) make Homeland's cast one of the strongest ensembles on TV. Homeland follows the suspicious Carrie as she tries to suss out a possible homeland security threat in a paranoid, post 9/11 America. The show explores the themes of extreme paranoia, the line between surveillance and voyeurism, and the effects of life on both sides of the microscope. Homeland is easily the best new show of the year, and in Breaking Bad's absence, the best drama on TV right now.—Adrian Burke, Television Writer.
Video Games:
Minecraft—A click of the left mouse button destroys, while a click of the right creates; Minecraft is the ultimate expression of human potential. The game begins in a fertile, unexplored Eden built from millions of cubes. Destroying a cube adds it to your inventory—it can either be placed or crafted into something else. It may not sound like much, but the simple freedom of the game is what makes it so enjoyable, whether you're climbing mountains and spelunking caves, building monuments and programming circuits, taming animals and fighting monsters. Minecraft makes the world your (cubic) oyster. It's free to play on www.minecraft.net and the official release is $27.—Allan Lasser, Web & Graphics.
Portal 2—Released by Valve Corporation in April, Portal 2  is a puzzle game in which you use portals to solve puzzles by teleporting between them. Portal 2 builds on the success of the original, but adds new features, some improved graphics, and even an amazing soundtrack  that make it better than the original. While the puzzles are creative and rewarding to solve, the game's real strength is in the writing. The witty humor and dynamic characters make for a consistently entertaining game that you won't want to stop playing. Even if you aren't usually interested in PC games, Portal 2 (especially at it's now discounted price) is 100% worth checking out.—Ashley Hansberry, Photographer/Campus Writer.
Legend of Zelda: Skyward Sword—This year, Nintendo's iconic Legend of Zelda series turned 25, and what better way to celebrate than with an excellent release that captures the magic of the series and the utility of the console controls while bringing so much more to the table? The game uses the Wiimote as Link's sword, which fans have been calling for since the concept of the Wiimote was first released. It's a story that echoes back to the wildly successful Ocarina of Time with the high-adventure of world-discovery on the scale of The Wind Waker. The game was a critical hit, and a must-play for anyone with a Wii they're looking to dust off. —Kelly Dickinson, Editor-in-Chief.
Miscellany:
"We are the 99%"—The variety of "We are the 99%" memes that spun out of the Occupy Wall Street movement encapsulated a humorous timestamp on the events of this year. Shortly after the "We are the 99%" signs were introduced during the protests, other signs began to take off on, to no one's surprise, the Internet. First, there were "I am the 1%," the rich speaking in solidarity with the 99%, and the "I am the 53%," representing those Americans who actually pay federal income taxes. Then, like most things on the Internet, everything got delightfully silly. Across Facebook, Twitter, and Tumblr, there were people, animals, and even objects with pieces of paper denoting their percentage. My favorite was the carton of milk sitting next to a paper stating "I am healthier than whole but not as much as skim. I am the 2%."—Jon Erik Christianson, The ComiQuad/The Gleecap.
"My Drunk Kitchen"—Hannah Hart is my internet Hero of 2011. Now, I don't just like Hannah Hart because I've been told I look like her (something I am glad to say I find true). I like her because she has mastered the art of hilarious one-liners. My Drunk Kitchen has me laughing out loud every time I watch it. If you haven't been on the internet all year, My Drunk Kitchen is exactly what it sounds like: drunk Hannah tries to cook. The cooking usually goes pretty awfully (especially because she considers an entire bottle of champagne with a few splashes of orange juice to be a Mimosa), but that's exactly what makes it so funny. If you've already seen her videos, check out her blog and her twitter. It turns out she is equally hilarious even when she is neither drunk nor in a kitchen.—Ashley Hansberry, Photographer/Campus Writer.
Animal Man (by Jeff Lemire)—Although not quite a "book" in the traditional sense, this year's new Animal Man comic book series,written by Jeff Lemire, has proven itself to be both a serious work of literature and art. Eschewing the typical rogue hero story, Animal Man is all about Buddy Baker's life as a family man, complete with wife and two children in tow. Unfortunately, the Baker bunch must contend with monstrosities that come with being in the "Horror" comic book genre. Complementing the story is Travel Foreman's magnificent, psychedelic art style. Issues #1-3 are already out in comic book stories, and issue #4 will be coming out this Wednesday, Dec. 7th. Try it if you're looking for a terrifyingly and unique read.—Jon Erik Christianson, The ComiQuad.
The Royal Wedding—We all want to believe in fairytales, the kind that include beautiful princesses and charming princes. With the April 29 Royal Wedding, my girlish childhood Disney-fueled fantasies took form in reality (at least in the closest way possible). Americans became temporary anglophiles and followed the intense media coverage. The big day did not disappoint. I tuned in for the couture, the celebrities, and the glitz. In my opinion, however, the highlight of the affair wasn't Kate's dress or even Pippa's supposed upstaging. It lay in the precious moment when William leaned into Kate and whispered, "You look beautiful." Sigh. If only for a morning of television coverage, dreams came true and fairytales did exist.—Ingrid Adamow, Campus Writer.
Sarah Burton for Alexander McQueen—After the tragic suicide of Alexander McQueen in February of 2010, many wondered what would become of the late designer's brand. It was difficult to imagine anyone who could bring the kind of creative genius that McQueen did to the table, so when Sarah Burton, McQueen's longtime friend, former personal assistant, and Head of Womenswear was appointed creative director of the brand, skepticism abounded. Burton has, however, done McQueen proud; she has moved the design house forward and produced work of the same high standard that McQueen himself upheld, holding true to many of the same influences and inspirations on the runway but respectfully avoiding exact reproduction of McQueen's masterpieces. It is clear that Burton's long history of love and respect of the brand and of McQueen himself have influenced her tasteful guidance of the brand forward. The McQueen house has even enjoyed great success since Burton's assumption of the title; Burton created the wedding dress of Kate Middleton for her marriage to Prince William of England in April, as well as the dress of Middleton's sister and maid of honor, Pippa, creating a historic moment for the McQueen brand and in fashion in general. Burton will, no doubt, continue to lead the McQueen brand with grace and humility, preserving the glory of the late designer while ensuring the brand's continuing success.—Sharon Weissburg, Fashion Writer.