Orienting to BU is a series aiming to help incoming freshmen in the sometimes bumpy transition from high school to Boston University. Articles will be released around each summer orientation session.
Summer is ending, classes are creeping up faster and faster, and the lack of recent orientation sessions has caused your favorite column to go AWOL. Emotions have been running really high for you, I'm sure of it.
Well, don't fret. With the onset of Orientation 8, your faithful Orienting to BU column has returned for one final installment to reveal the absolute best advice for this coming academic year:
Have the right attitude.
Wait, wait, hold on. Don't flush all of my credibility down the Commode of Cliches just yet. Going into this brand new (and enormous) world at Boston University, your attitude is the only thing you have that is completely under your control 100% of the time (unless you get burnt by a Warren macaroni bowl; there's no controlling that reaction).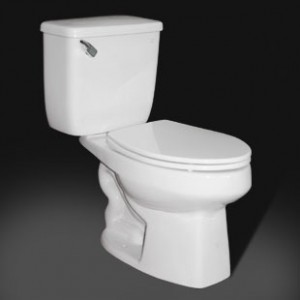 When moments become uncomfortable, either when meeting new friends, stumbling through classes, or trying on unique experiences, it's easy just to shut down. It's easy to call bonding activities lame. It's easy to try nothing new. It's easy to just waste your time.
But herein lies the problem. You go to Boston University. A school that's academic opportunities are infinitely multiplied by it's gigantotyrannosaurus size (word splicing necessary). At any given moment, there are probably a million different events going on (number rounded down) and it's your job to seize at least one of them. If you don't, then, why are you here?
Be enthusiastic. About everything. Even when you are tired and desperately need a nap. Your enthusiasm will encourage new friends to seek you out. It will impress your professors. It will bring you much farther than that Pretentious Classmate of yours who spends all of her parents' money while calling everything in the world "lame."
Be open-minded. Between free Rosetta Stone software use in the Howard Thurman Center, numerous seminars, free class opportunities, and the horde of clubs across campus, there is no reason why you shouldn't be learning at least one ridiculous thing at any one time.
Maybe you've always wanted to be a Japanese-speaking, Quidditch-playing set builder. Or a broomball-beasting, gospel choir-singing yoga master. Or an assassin who can cook Middle-Eastern food. Well, here, your dreams can come true. You just need to take that step out there and do it.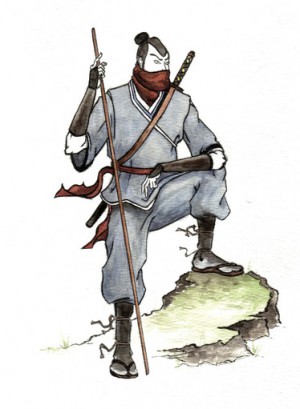 Finally, be YOU (pun very much intended). Sure, I deserve to be extradited from the writing community for that overused, bad-joke infused (now I'm rhyming) piece of advice, but I can promise it's for a good reason.
College is a place where you can be the protagonist in your own adventure, or be the piece of background scenery in someone else's. Know who you are, set a few personal, non-negotiable boundaries, and blast through all of the negotiable ones. That way, you can still have some personal identity while you go out and try to find the rest of it.
Don't get me wrong, I suppose it is possible to make it through college with the bad attitude of Pretentious Classmate. Her father may even pull some connections so she ends up getting a better job than you post-graduation. But true education isn't always about the financial goal, it's about the personal one.
And let's be honest, who really doesn't want to be a broomball-beasting, gospel choir-singing yoga master?