Massachusetts Bay Transportation Authority (MBTA) Project Director Erik Scheier came to campus Tuesday, March 1 to discuss the MBTA's plans to become more bicycle-friendly in a talk hosted by the Boston University City Planning and Urban Affairs department.
Scheier outlined the MBTA's ongoing plan to improve their relationship with bikes and cyclists including the ability to bring bikes on transit cars, availability of bike parking at transit facilities and the outreach program they target at MBTA passengers about their new bicycle options. The MBTA encourages people to ride bikes and consider cycling when weighing transportation options.
"We're so focused on trains and buses that we often forget there are other modes [of transportation]," said Scheier.
He also acknowledged the ongoing clash between cyclists in bike lanes and transit drivers operating buses and T trains. In crowded areas like BU's campus, where many students bike to and from class, cyclists can get swept up in traffic and subsequently cut-off by buses and T trains.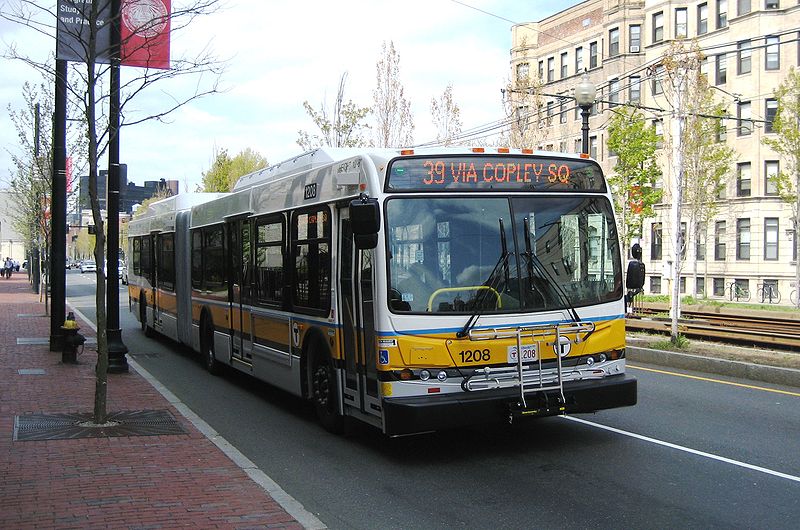 Scheier encouraged cyclists caught in these situations to record the bus number, time and place of the incident and report it to the MBTA at (617) 222-3200. He said that all claims reported result in disciplinary action taken against the driver, which is usually a day-long training refresher.
"To be courteous to a cyclist is a small price to pay compared to the discipline," said Schier. "We don't get a lot of cyclists reporting this and we don't really know why."
Scheier said that although right now about only 50% of the MBTA's 1000-vehicle bus fleet is already equipped with front bike racks, by 2012 all buses will have the racks.
The MBTA is also trying to adapt and expand their rush-hour bike policies; currently, bikes are only permitted on the T before 7 a.m., between 10 a.m. and 4 p.m. and after 7 p.m. On buses, bikes are only permitted on external racks.
"We're playing around with [bike policies]. We're looking to be more flexible with allowing bikes," said Scheier. "As popularity increases with people riding bikes, we're going to continue to expand to accommodate that."
Scheier says that the current bike policies are such to avoid passenger-cyclist conflicts, minimize train and platform crowding, and to protect public safety.  He also added, though, that in light of the increase in popularity in cycling, the MBTA is considering options like reducing the length of the designated "rush hours" in order to cater to more passengers.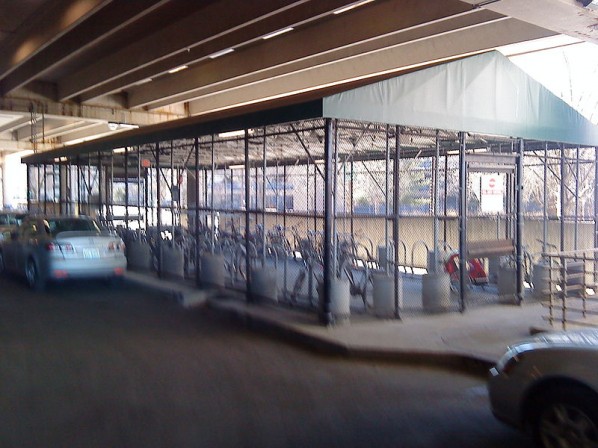 Also included in the MBTA's bike-friendly overhaul is the installation of Pedal and Park stations, bike cages where passengers can securely lock their bikes; BikePorts, canopy-covered bike parking; and BikeShare, which will offer 610 bikes at 61 stations in Boston in a Zipcar-like membership arrangement.
The MBTA's refocused bike programs are funded by the American Recovery and Reinvestment Act of 2009 and a $3 million Federal Transit Administration Livability Grant, and will affect the majority of their rail, subway, light rail, and bus stations. The MBTA relies heavily on the support of outside grants and funding to complete major projects like the plans associated with bikes and cyclists.
"The T is more likely to spend money on bike parking if we can generate more revenue from people riding their bikes to take the T everyday," said Scheier.
Justin Monestime, a junior in CAS, is hopeful about the projects.
"The T tends to get a lot of flack," he explained, "but after this presentation it's pretty clear that they're aware of the system's flaws and are trying to fix them."
Find more info about riding the MBTA with bikes in their "Bikes and the MBTA" brochure, available at public transit stations, or by visiting at www.mbta.com/riding_the_t/bikes.