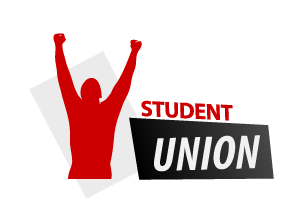 UPDATED: The Union now plans to release its suite on Monday.
This Thursday, December 2, BU's Student Union is planning to release four new online services for BU students, the Quad was told via email. The "Suite" features tools designed to "help students with everyday issues," including a textbook trading service, a BUS text messaging system, a page for checking the hours of BU facilities, and a new Union blog. The Quad was given access to all four sites ahead of their launch, most of which appear to be custom hand-coded for the Union and still under development.
The most interesting of the tools is "Textswap," which as it stands now is a simple social network designed to "simplify the process of buying and selling textbooks by enabling students to trade directly with other BU students." It allows users to maintain "have" and "need" lists and cleverly uses ISBN numbers to pull book data from Amazon, ensuring that there is no confusion about book version or edition. It also offers both a one-way matching system for students seeking specific books, as well as a "mutual match" service that helps to pair students with compatible "have" and "need" lists.
"What's Open Now?" is a website that takes Dining Services' existing site to the next level. Beyond just featuring dining halls, the site lists study lounges, libraries, FitRec and BU Central and even some select off-campus restaurants. All of the locations are color-coded by type and shown on a Google Map, which can be focused on "Central," "South," "West," and "East." You can take any category off the map with one click, allowing you to focus on services you need.
The "BUS Tracker" text messaging service is already functional and "extends the current online system and makes it more mobile" by responding to a text message with the BUS's next three stops as well as the next departure time from West campus. The new Union blog is currently the least complete of the four services, but will at the very least offer updates on Union meetings, a feedback form, and a list of all Union members with their email addresses.
At the time of publication, many of the sites were still very rough. The textbook matchmaking service does not appear to be fully functional yet and "What's Open Now" makes extremely poor use of vertical space, requiring the user to scroll down to see the map rather than presenting all the data on one page. It also doesn't allow users to get directions to any of the locations on the map. Hopefully, these issues and more will be ironed out by Thursday.
Still, the suite represents an impressive, progressive and very active step forward for a Student Union that frankly has had very little visibility on campus for the past two years. Stay tuned to the Quad for more information and reactions to the sites as they launch Thursday, as well as a comprehensive look at what went into making them featuring an interview with Union Executive Vice President Daniel Ellis in the Quad's Issue 7, which comes out next Monday at midnight.
In the meantime, feel free to post your own thoughts about the Union and these services in the comments below.