As a aspiring fashion photographer, I look at a lot of pictures. But as a fashion blogger, I look at TONS of pictures.
There are hundreds of fashion blogs about personal style, but not as many about the art of fashion photography. For a more marginal Fashionista like me, it's hard to find guidance online when you're more interested in the lighting of the photographs and the positions of the models.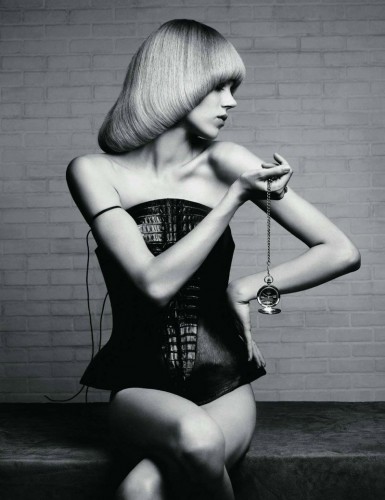 Obviously, fashion is about the actual fashion, but for me, it's about the art. When I'm looking through editorials, the things that catch my eye are things like angles, colours and intensity. I post the shots that make me want to take a second look. The ones that grab my attention and force me to examine every aspect of the picture and really think about what makes it great. For me it isn't just about the clothes; it's about the way the clothing is presented in the photographs, combined with styling and lighting, and the true art that's created in the process.
In the months since I've transitioned my blog to posting more editorials, one of the things that I've learned is that the models are especially important in making a photograph work. There's a reason that there are 'models' and 'supermodels'.
A good model can evoke an emotion in a photograph with a flick of her wrist or the angle of her eye line. It matters if a girl can move or not. Tyra always says "she's model the noun not model the verb" and truer words have never been said. There is a difference between a face that makes you take a second look and pay attention, and a girl that can evoke emotion and style with her entire body. In the end, it's those girls that make the jump to supermodel.
As of right now, the models at the top of my list are Karlie Kloss and Freja Beha Erichsen. Between the two of them, I've found some of my favourite fashion shots, and they've inspired my own aesthetic.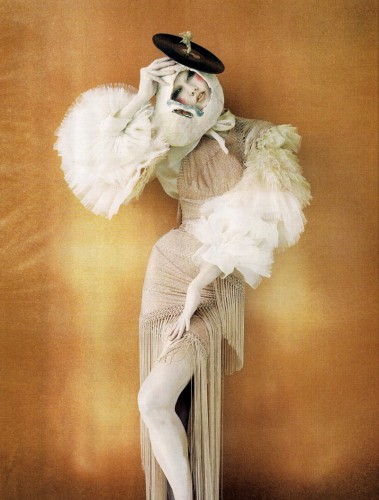 But how is this even relevant if you are a personal style blogger? The thing is, the internet is a visual medium and pictures make all the difference. If you've ever been on lookbook, then you probably know that the looks that get hyped the most are usually the ones that have the most interesting photographs.
When you're taking style shots for your blog, take notice of your surroundings and lighting. "Use your angles" as Tyra would say (you can probably tell I watch a lot of Tyra) and try to make your shots interesting. People come back to style blogs not just because of that bloggers personal style, but because they like the visuals that blogger creates in their shots. The best blogs always have great photography.